if i were to break into a million pieces

and shatter on this very floor

if i did in this very moment, what would you do?

would you look at me, broken and stil...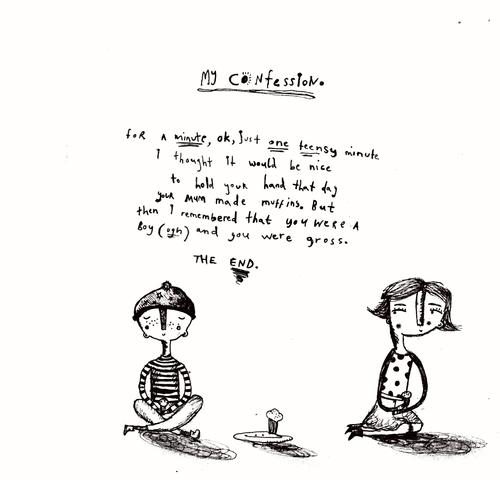 My Confession

For a minute, ok, just one teensy minute, I thought it woukd be nice to hold your hand that day your mum made muffins.
But then I remembered that you were a boy (ugh) and you were gross.
The End.

Hope you like this illustration to go with my tiny story! :)