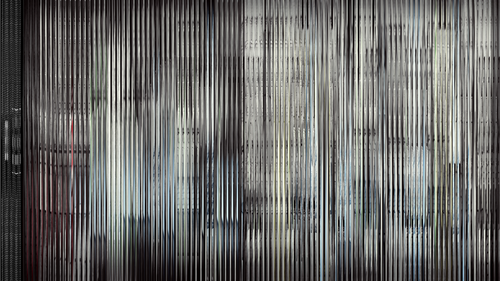 So where as the Sleep Cycles moviebarcode is significantly less black and white than you expect it to be...


The Future

What is the future to you? Do you fear your future? If so, why? Where do you want to be in the future and what steps are you taking in the present to work towards this destination? Do you envision our future to be something that is positive or negative? What can we collectively be doing to encourage a proposerous future for ourselves and our offspring? Where do you think science will take us? Do you think technology is a good or bad thing? Are we becoming more disconnected? What problems would you like to see resolved in your lifetime? Are we all doomed?

Could potentially be used for the final episode of the series. It's tone can be left ambigious, so it can act as food for thought for the viewers.
•
4333 Hits
•
73 Recommends

Watching Joe's DARK request vid I instantly (well the instant he turned the light off to be precise) thought of Dr Jeykll and Mr Hyde which is, hooray, hooray in the public domain!

DJMH has been REmixed many many many times out there with a little attention on HR and it is a perfect place to start exploring the dark side of ones self - and whether thats a good, bad or dare I say it, healthy thing.

I do not propose to redo DRMH as is, thats too easy. Considering the possible limitations on time for final RECords for HRonTV2, I propose a VOICE OVER of a POEM or MUSIC video (Devinjguisande contributed the track Mrs. Jekyll & Hyde which is a great base to build on, make it grittier, dirtier) with ANIMATED ILLUSTRATIONS twisting and contorting into new forms representing the dark of ones self.

It would be cool to have VIDEO / PHOTOGRAPHY contort into ILLUSTRATIONS.

Illustrative styles I recommend for this are all resourced. Ahh, Gothic Romanticism *swoon*

These objects have all been discarded or have fallen to the ground so I wanted to photograph them in a light. Here they are sitting on my table.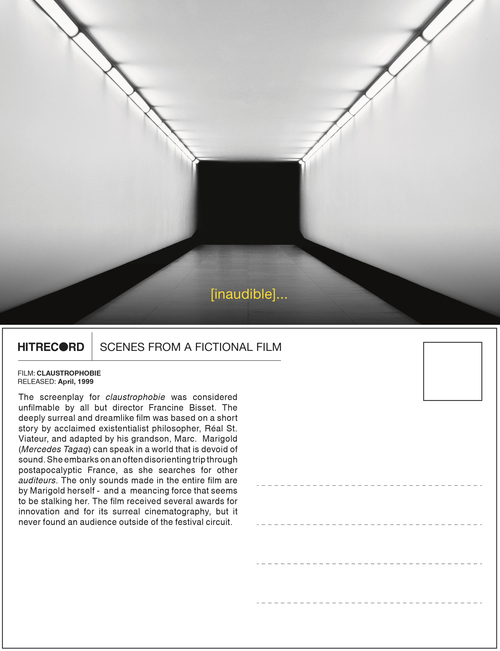 FILM: CLAUSTROPHOBIE
RELEASED: April, 1999
The screenplay for claustrophobie was considered unfilmable by all but director Francine Bisset. The deeply surreal and dreamlike film was based on a short story by acclaimed existentialist philosopher, Réal St. Viateur, and adapted by his grandson, Marc. Marigold (Mercedes Tagaq) can speak in a world that is devoid of sound. She embarks on an often disorienting trip through postapocalyptic France, as she searches for other auditeurs. The only sounds made in the entire film are by Marigold herself - and a meancing force that seems to be stalking her. The film received several awards for innovation and for its surreal cinematography, but it never found an audience outside of the festival circuit.
•
1027 Hits
•
53 Recommends