I was walking, on my way to adhgraphicdesign, to meet with ChrissyRegler and AnneMarije, when saintmaker rode up on his skatebard, asking about ThatGirlfromMars again. I told him I knew nothing about her, that Maery and jeffv said she had slipped back into anna nimiti again.... but then again, iblehs like a Chuchu and sometimes things seem only halfreal, like when I speak whale with Brittaany_nicole and Ines Reis.

Afterwards, we usually feel a bit shellshock33 and go find a room at one of the Mottelz and order up some rajasoup. Then, we spend the rest of the night discussing musings5225 till we fall asleep. Except for that one time, when raesybilrocks83, SamVasquez00, and Murker, came by to invite us to this "rhumble in the Metaphorest", right next to Rancor Grove- the Lyzird farm. It sounded like alot of fun. They said there would be BackYardDJ, BEATZ BY B-DON, k.mov would be opening up for lilblack, and the whole affair would be hosted by MC Marc and sponsored by MadisenMusic.

Just then, Pamzette walked up and interrupted my story. She had Tiddles in her pocket, and asked me and saintmaker if we had seen her Tillycat. I said in my best Jamaican accent, "Look MoN, we ain't seen no cats around here. You might want to go find Kallee, I hear her daughter, Izy, BreeKrafty at finding lost pets...just try to keep frettless7 about the whole ting, ya hear?"

The rude bitch didn't say shit, just walked away mumbling something about finding bibster to use andrewhip on me and flatten me like a pancakaya.

I yelled out, "Don't get all 23rd_joker with me, bitch- go suck on Kandis22!"

"Whoa," saintmaker said, "playniceboysandgirls- thatwasnotveryravenofyou, brandi jeaux!"

"Look, saintmaker, I like you and all, but don't think for a moment that I won't go all PsychoLion on your ass!"

saintmaker then took off his hat, reached inside it, into a little secret compartment, and pulled out a tiny, square piece of paper.

"Here," he said, "this will put your MindAtPeace."

"What the hell is that, saint?" I snapped, still angry, with copious amounts of adrenaline still pumping through my venns.

"Chill, you little Victory Thief- you don't have to always win every fight! It's asid, man. It'll take away your VerifiedInnocence and twist everything all DiciDela.", he explained.

"What? Don't get all Poeticon on my ass! I know I'm a strangegirl and all, but I ain't never tried any of that shit. People mistake my fiction for facts, but I'm really just a boring writergirl811 with a Wicked Goblin King imagination."

saintmaker looked all surprised.

"Really? Well, that's JPeezy, just take it easy. Just say YesEvill22 and take a chance."

"But-", I said nervously.

"Stop being so Gaby Vaughan....shut up, open your mouth, and stick out your tongue.", he demanded.

He then placed the asid on my tongue. It tasted like sinnamin.

"Alright, now leave it there for awhile, then just swallow it down- like you would sojushots.

I did as he instructed.

"atsargirl, good job." He praised me, like he would an obediant Pandadog.

"Does it have a name?" I asked.

"Huh?"

"The asid- don't they give'em names and shit?"

"Oh yeah- Iluminar. You sure know alot about it for someone whose never taken it."

"Screw you, you Mockwriter!", I hissed.

"eliwobabe, fraeulein brandi jeaux, you've got some serious Inger problems! Maybe you ought to take a xanlee with that."

Suddenly, time stood still, and a calm washed over my body.

Everything seemed to have a glowing aura around it, like a Halo.

"Do you see that Day Glo?", I asked.

"Did you just call me a diego?", he misunderstood and acted all offended.

Something strange started to happen to saintmaker. He got all fuzzy and out of focus, then morphed into AeB Lincoln, right before my Owl Eyes. Everything around us, the entire landscape, turned aneemae. He then morphed again, into babyhuey121795, matching the cartoonish surroundings.

"Holy hell, saint- I'm svirlee fucked up!"

saintmaker chuckled a bit, then began to ride away on his skatebard.

"Come back, saint! Please don't leave me here to trip all alone.", I pleaded.

He stopped in the intersection of Angela Way and brujasur.

"Alright, I'll stay... jestferlaffs."

He rolled back over to where I was, and sat on a rock, next to me. I think I fell asleep for a moment, cause when I looked back at saintmaker, he was gone and a singing turtle was sitting where he used to be. I asked its name.

"mirtle- mirtle the turtle.", it said.

"Anyone ever tell ya that you sound like Eddie Vedder."

"Who?'

"Nevermind...maybe it's Kurt Cobain."

"Haha! Good one- clever!", a voice said from above.

I looked up and saw a bee circling above my head.

"And who are you?", I asked.

"Marie- Marie Bee, and that's Ella Jean", she pointed to another bee.

"Where did ya'll come from?"

"We live at the shaecker village, up the road. We make sweet_honey for Joab Nevo."

"Whose Joab Nevo?"

"He's the main man there, the leader of the village. They call him 'moonbug', he's fabulouslyfreckled."

To be continued...

Names still need to be used: Kane Adams DianeFT humunkulus AndreiDoubleJ brookeduckart TashaS bellaarts WunderBoy MeTaL _PoU RosellaWeigand DebraLou the SerpentandtheCharmer Mcgettigan jesterlady Anita Auntika tar Marke TravellingGonzo skriks auntika_tar Dotunfolded epocadofim Saxon Lore tdolan LilacAmy11 Axon Graf cerebis escapingartist dirtofseven lindzey42 Shonam anybarra83 Luis C. Lewis Psalmist tmq JoeFed62 MMonroe1 LaraMinerva Emma Conner Bloemday cen3petal Layna Ayumix01 sinnamin Kubi Matt Conley Laural Barush Neon Hermit maltesefalcon christopher harn aszarkowsk TheSerpentTheCharmer Matthew Lister Mrs.Tibbs23 nj.ivy Johnny Call Me Mr. Anips joellen annascott JenniWo hitRECordJon TimefireRex KamPAIGN MaggieMudd janetfelts klosinski belcath1981 caceth Kitchcat M.Anda CelticLass caroleluciole Unusual Suspect mushr klopez-29 F.M.Gore-Kelly kavonne SethBang Lea Z. sairenso Sharifa minidynz CaptClare Sierra T. Romeo Reining Chick...god, I know I'm missing so many of you- please remind me if I forgot you. If I've ever hearted or messaged you, you know I'm fond of ya, so don't be shy! I just have a shitty memory. Please leave your name in the comments section/heart me (if you like), and I'll be sure to add you in the continuation of this tale.

Please give me some time to get all the resources down. Happy Holidays, hitRECorders! :)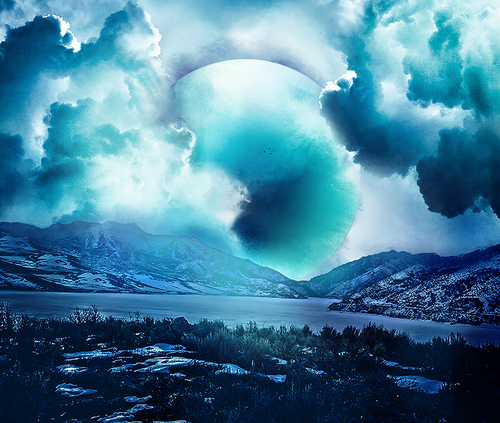 I used the textures to create the planet and the nebula to create a brush to paint the, well, the nebula-ish effect.
•
1197 Hits
•
65 Recommends

Audio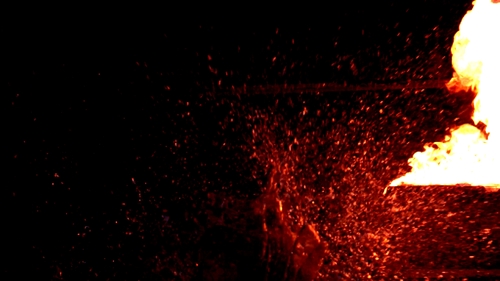 Update Required
To play the media you will need to either update your browser to a recent version or update your
Flash plugin
.
I found an old beat by BenWiley4000 and sang over it. I'd love if someone/several folk took this very bare track and made it fuller/cooler/everything-er!
My weapon is hidden on me
My bullets will pierce your blackened words
You'll be sorry you spoke, sir
Revenge is not what I'm after
I want to illuminate is all
I am happy to let you fall
Don't mistake me
For another fool
You can't make me
Believe you
My melodies sing your sorrows
Just wait till tomorrow finds you limp
Oh your chances are slim, slim
And on your death bed, will you wonder?
Which of your offences stings the most
Are you scared of your own ghost?
Don't mistake me
For another fool
You can't make me
Believe you
•
1613 Hits
•
94 Recommends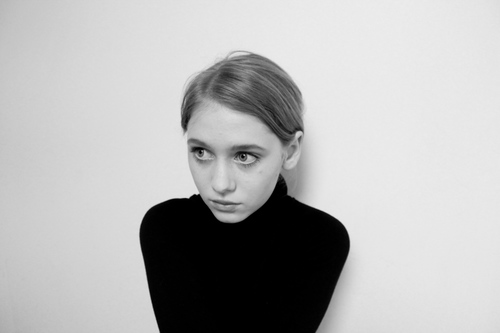 http://s3.amazonaws.com/hitrecord-prod/record_attachments/988563/encoded/web_sd/LoFidelity-988563.mp4
Heres RegularCharlie with some acciented graphics!
•
39556 Hits
•
181 Recommends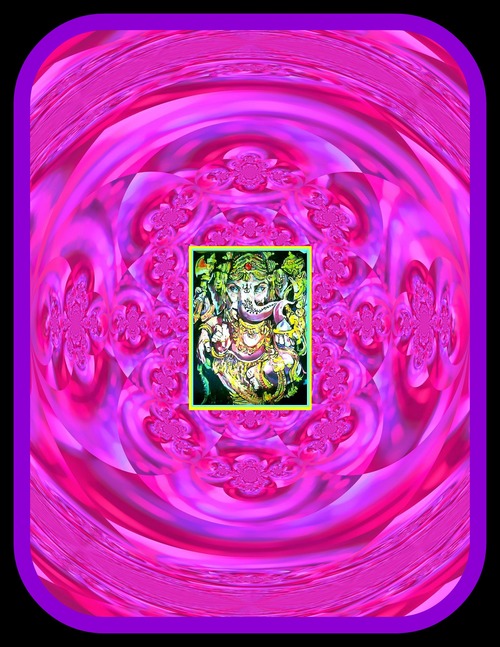 Creative Toolbox Paint, Paint.net, Picmonkey.com
Source Photo
http://www.hitrecord.org/records/1070418 Thank You :O)##
Source Art
http://www.hitrecord.org/records/835822 Thank You :O)##
Music to Contemplate by
http://www.hitrecord.org/records/887840 Thank You :O)##

Take a stroll by the evening sunset,
Let the sun glaze on you.
Walk down the cemented stairs,
See the green bursting with white petals.

Take a seat on that bench,


Audio
Sneaky Sneak, Where You Be?
Update Required
To play the media you will need to either update your browser to a recent version or update your
Flash plugin
.
This is another small song I made this evening. When I hear it, it makes me think of someone sneaking around. Maybe a spy, or someone out where they arent supposed to be. Could be used for a film or background for a clip etc.

Audio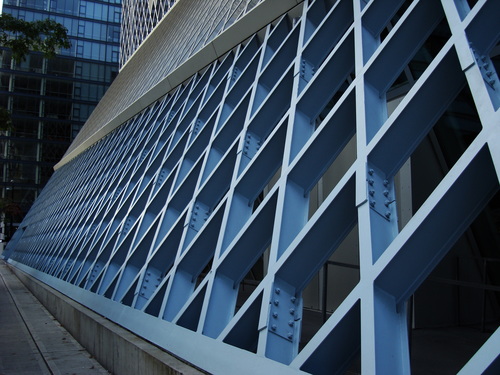 Update Required
To play the media you will need to either update your browser to a recent version or update your
Flash plugin
.
A very brilliant piece that sounds like it would fit something spy themed perfectly. I really love this one and how it turned out!