Released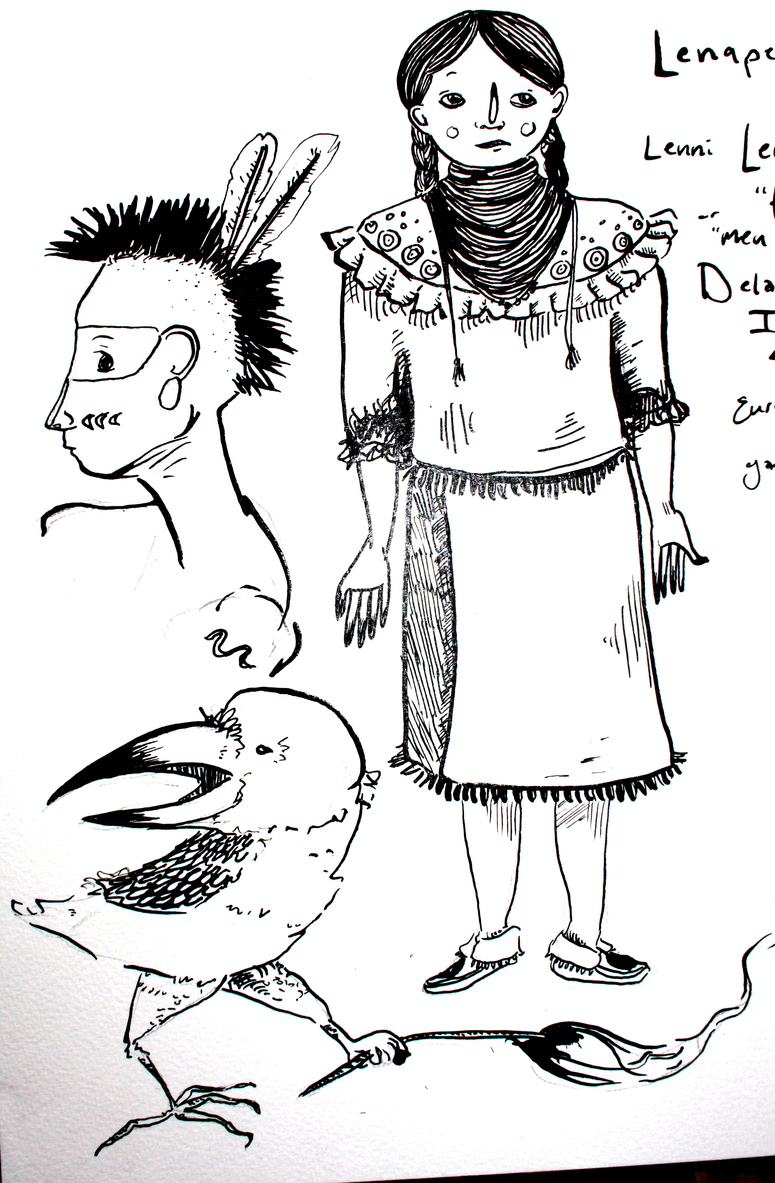 This is more just an information sketch book page on the tribe that the Rainbow Crow story originates from: the Lenni Lenape tribe, as well as a potential visualization for the story. The sketches are based on research and photographs taken of this tribe (known as Lenape, Lenni Lenape or the Delware Indians (the name given to them by the European settlers)) and are as close as I can get to genuine tribal traditions. We dont have much visual representation of indigenous peoples on HitRecord, despite the wealth of amazing imagery associated with those cultures. This story could be a brilliant opportunity for us to really dive into them, and also respectfully and accurately portray a classic folk legend.
Suggested Visual Treatment for Rainbow Crow:
Color and light play such a huge part in this story, that I think the color choices in the illustrations should be quite minimal and very intentional. During the ravages of winter, keep the world mostly muted in grays, blacks and ghostly blues (this includes the people and the animals) with the exception being Rainbow Crow. As Crow flies towards the home of "the creator who creates by thinking what will be" there are slight yellows coming from the low hanging sun but still Crow is the most vivid and most beautiful. As Crow carries the stick back towards earth the fires blazes with the same intensity of Crow's rainbow wings which are slowly turning that deep unforgiving black. The beauty of the color is not entirely lost though because once fire is brought to earth and given to the people and the animals, whatever it illuminates is filled with bursts of color all the exact hues that used to present in Crow's wings.