| | | |
| --- | --- | --- |
| | Once upon a time there was a very dull family that lived in a very dull town, a town not even worth mentioning by name. This family was structured like most boring families with one irksome Moth... | |
| | | |
•
12647 Hits
•
141 Recommends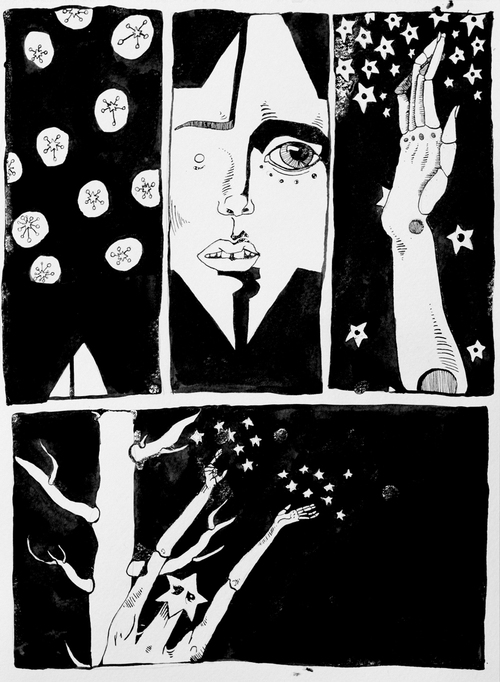 I left out the white boxes typical of comic/graphic novels so that letterers can have a bit more freedom with insertion of the lines from Metaphorest's poem. Have free reign!
"From a distance,
Henrietta Hexagram-Head
looked just like a star.
So, when she fell from a tall tree,
instead of rushing to her aid,
the watching witnesses made wishes on her
(Which never came true)"
This was intended for Henriette Hexagram Head---but maybe someone else can come up with a tiny story for it?
•
5656 Hits
•
97 Recommends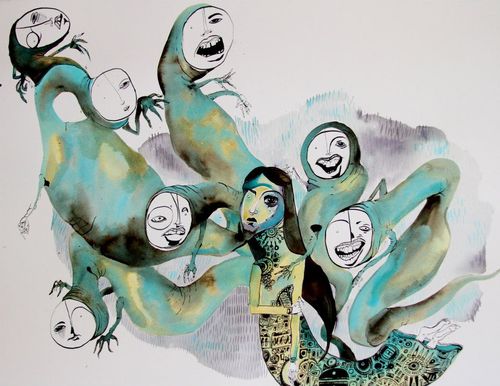 I had quite a bit of fun trying to illustrate sojushots short story "Hiding"! these particular monsters are supposed to look like mutated memories of people that went from reality to nightmares. I am no good at lettering, so If someone wanted to re-mix sojushots story or a work of their own digitally into this image---I would be ever so grateful!
•
2548 Hits
•
183 Recommends

"An anthem can be "oh say can you see"

About a people fighting the "good" fight towards prosperity

Or the words can go "g...
•
2206 Hits
•
123 Recommends

•
2454 Hits
•
183 Recommends

•
1747 Hits
•
77 Recommends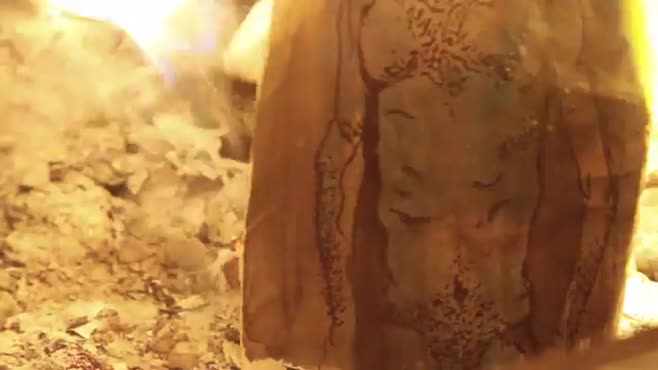 http://s3.amazonaws.com/hitrecord-prod/record_attachments/1206500/encoded/web_sd/tdolan-1206500.mp4
this is what was born of my most recent burnings.This is best if experienced on a full screen, it's easier to get lost in the flames that way.
Also, let it be know, that the delightful Sarah Theissen jumped in and created the film editing portion!
In retrospect, I'm not sure if this is the sort of thing that other people will connect with---or if its just something I made for myself. Each time I watch my art slowly get eaten by flame my emotions jump from a profound sadness, to a sadistic glee, to an inexplicable tranquility, to a disdain for wasted time. For me, these images are odd and confusing to see--and I would love to hear other peoples reactions and emotions when watching, to see where they differ
•
3158 Hits
•
117 Recommends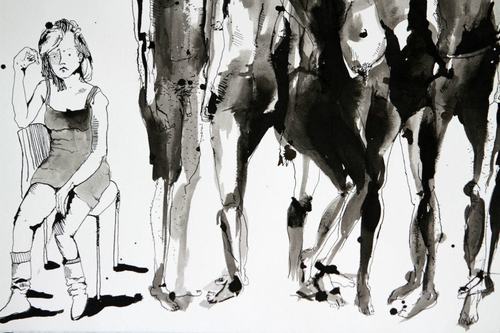 I certainly know what I was thinking when I painted this, but everyones reactions and stories seem so very different that I would be fascinated to see some tiny stories based on this---have at it!
------------------------------------------------------------
truth time: this is actually just a partial shot of the whole image, I can upload the full thing if anyone would be interested in seeing it.
•
16865 Hits
•
351 Recommends