Released
| | | |
| --- | --- | --- |
| | Beauty breathes life into her soul as the last leaf gently floats from the trees. She breathes in, out, and she is whole again. | |
| | | |
Lost.

Could I be lost?

No. Because no one's looking.

Soul searching could find me.

A new beginning.

A damaged heart.

Pieces floating in nothing.

Picked up by no one.

But me. I can't hold them all.

Time is still.

I'm trying to let go.

Start over.

Be new.

I will let the waves crash over me.

But I will not drown.

It's never too late.

To love again and love true.

And I just know...I'll find you.
Audio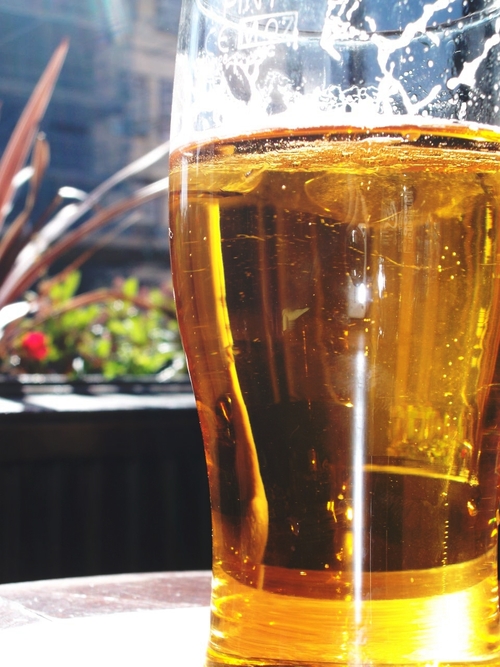 Words We're Wailing (steviestars3 singing along)
Update Required
To play the media you will need to either update your browser to a recent version or update your
Flash plugin
.
Happy Birthday! First of all, I love this idea. We could really get a lot of RECorders involved...like we're all in the same pub together having a pint. <3

Hats off to ManWithHat (wait, no pun intended) for his rendition of Words We're Wailing. It sounds exactly like what you're wanting, so I added my track to his version and added a few more "pub-like" sound effects in there too.

I think it might really be awesome if someone was good at sound effects and could add some more to it, like people laughing, beer bottles opening, bar stools scooting across the floor, maybe a door opening/closing...?
This was a lot of fun <3


(and I've never recorded a remark before with a RECording added to it, so I messed it up and the resources aren't there! So, this is the re-RECording of it with the resources)
Audio
Update Required
To play the media you will need to either update your browser to a recent version or update your
Flash plugin
.
My thoughts on the new and spectacular (Not So) Tiny Story collab...was thinking Greek mythology, but I would really LOVE to see The Wizard of Oz brought to life again by hitRECorders. <3
RegularJoe's regularity video on irregularity (http://hitrecord.org/records/370030) has inspired me to start a collaboration. A collaboration I should have started long ago. This collaboration is a memoriam of sorts for all those beautiful souls that are no longer with us in body, but live gloriously in our hearts.
I want to tell their stories. A tiny story of their not-so-tiny lives. I'm looking for those souls from you. Anyone you want to honor that is no longer with us. A photo of them and a little something that made them who they were. For example, what they did for a living or a character trait that was special, anything at all. I'm thinking of a collage of sorts with their photos and images that tell who they were in a few seconds. Maybe some live videos of them in there as well. We'll need photo editors…movie editors…musicians for a soundtrack...we'll need you. Contribute photos, videos, images, info, music, ideas…anything and everything that we can use to honor these people and celebrate their lives.
Let's share those who are dear to us with each other so that a little piece of their tiny stories can live on in all of us. <3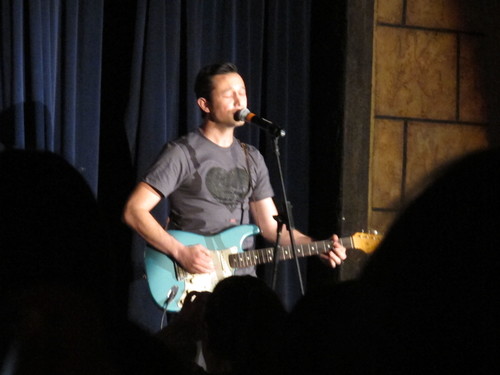 RegularJoe performing "I Don't Want To Live On The Moon" at hitRECord at the Movies.
Dan, I'm pretty sure this was for you. <3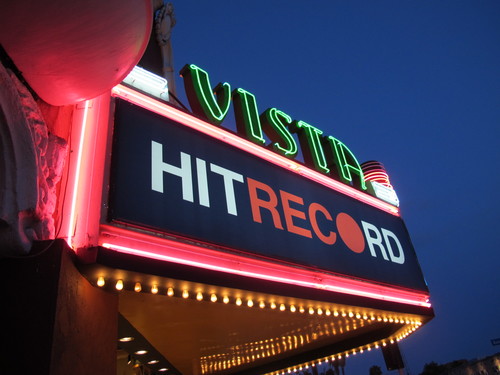 What a BEAUTIFUL amazing little theatre - they are so few these days, it's up to us to keep them alive. <3