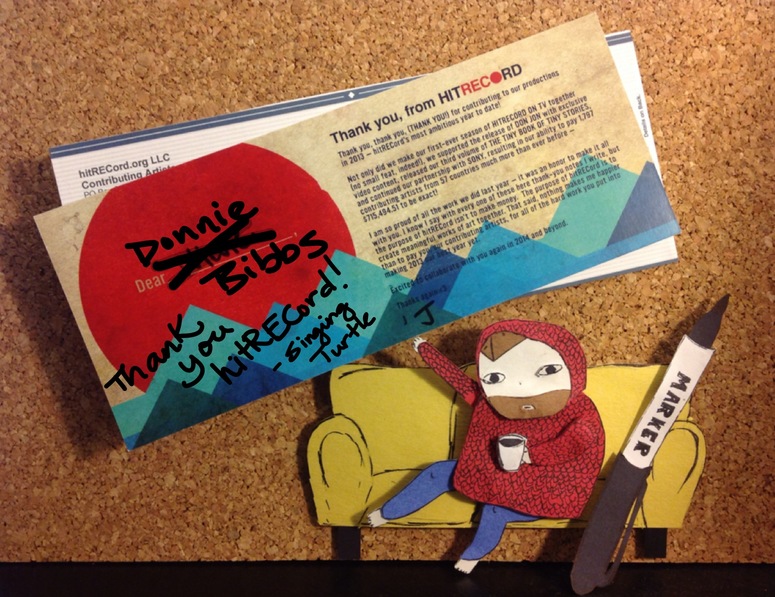 THANK YOU!!!!!!!!!!!!!!!
Words cannot express how happy I am to recieve this!!! Thank you!!!
Mr. Donnie Bibbs deserves the credit for being a wonderful model. Therefore, he inscribed it himself :) And thank you to alexandretta for her wonderful image of Donnie, he wouldn't be here without her :)
Thank you!!!
Singing Turtle <3
P.S. !!!!!!!!!!!!!!!!!!!!! \O/