Released
I was foolishly courageous and bitterly sad

After I've said "I love you", you went to his bed.

I know it's been years but you seemed so glad

When you smiled at him and took his ring instead.

I've been wondering here for some time as I whisper your name wherever to I am led

Today, you're sipping tea in the suburbs yet I'm still dead.

Hope you folks like it :)

Let's make a building taller than the sky

It doesn't matter if the money belongs to the people near by.

Oh honey, have no fear. Nothing can happen to us, you see?

Regular_Joe's first draft REMIXED! (Because this is what it's all about) Basically a bit changed and a bit formulated. Hope you'd like it :)

EXT. STR...

Hope you'd like this!! :)

"
Walking through Earth's veins

An unruly creature called Mankind

With hopeless crimes indicts our fate.

Purposeless


Saw the drawing and though of this:

" She is him

You are me

And I am us. "

Hope yoy like this :)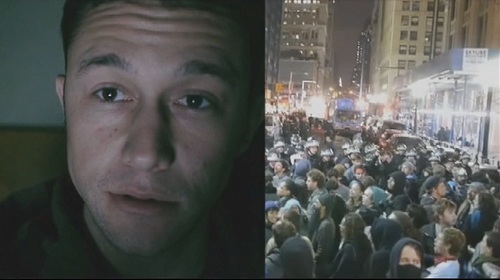 http://s3.amazonaws.com/hitrecord-prod/record_attachments/587034/encoded/web_sd/occupy_hitrecord.mp4
Hey guys!
Saw the awsome footage and had to make a short documentary. I've made it kind of late since I was very buisy, but then again it's never to late to reRecord :)
I think the occupy movement is very important and I hope this will help.
Hope you guys like it XD
P.S - I will upload the video in better quality soon.