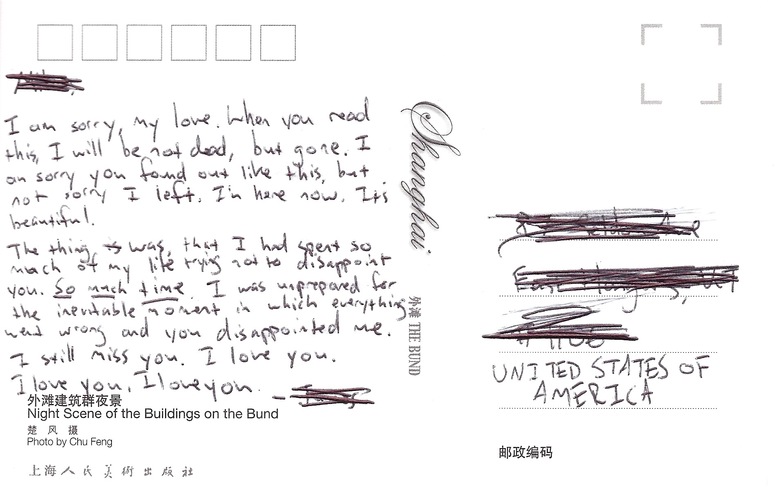 Proi challenged: Hey seldaterre! I challenge you to write a piece that would appear on the back of a postcard. This postcard was written by someone who disappeared five years' prior and has only just been discovered by the person it was written to.
-redacted-
I am sorry, my love. When you read this I'll be not dead, but gone. I am sorry you found out like this, but not sorry that I left. I am here now, and it's beautiful here.
The thing is- was- that I had spent so much of my life trying not to disappoint you. So much time. I was unprepared for the inevitable moment in which everything went wrong and you disappointed me.
I still miss you. I love you. I love you. I love you.
-redacted-

Hunter Benson: Write a song that is a history lesson.

I am currently experiencing difficulty with my recording equipment and cannot record the music for this song. It g...

The Shuttersmith: Your voice gives me chills. So can you sing a song about something warm?

I'm having some issues with my recording equipment right now, but I did technicall...

| | | |
| --- | --- | --- |
| | Re: Time - It heals all wounds but will kill us if we're lucky. It tells us what to do and when to do it. How did past civilizations cut up their days and years? What does our w... | |
| | | |

musing5225's challenge: choose a piece from the scene from a fictional film collab, and write at least a one page short story.

<...

I do:

short stories

voiceovers

lyrics

vocals

music+lyric matchups

musical mashups

Almost a year ago to this day I wrote a short story based off of a photo-illustration called "urbanization (remix)" by
•
1713 Hits
•
32 Recommends

| | | |
| --- | --- | --- |
| | My last relationship turned out to be my ex-boyfriend's last attempt at having a girlfriend, and when he dumped me for once it wasn't because of my terrible personality, but because ... | |
| | | |
•
1517 Hits
•
51 Recommends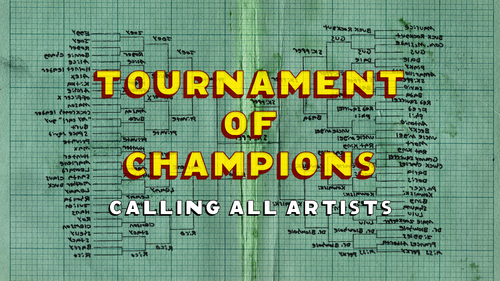 http://s3.amazonaws.com/hitrecord-prod/record_attachments/1356619/encoded/web_sd/seldelaterre-1356619.mp4
I can solidly disapprove of just about anything...WITH MY FACE.
•
1451 Hits
•
50 Recommends

http://s3.amazonaws.com/hitrecord-prod/record_attachments/1350208/encoded/web_sd/seldelaterre-1350208.mp4
Do I have people in my personal space? Hell yeah I do.
Living in New York taught me how to recognize the difference being having people IN my personal space and having people VIOLATE my personal space. I don't mind being crammed in a subway with a ton of people. None of that makes me uncomfortable (unless they smell...).
I do mind when someone goes out of their way to get close to or invade my space...and it happens to me a lot. Because I'm a woman and because I have textured hair, people think I owe them entry to my personal bubble and actually get angry when I deny them. They think that have a right to be in my personal space and when I say no, I'm a "bitch" or an "angry black woman." Worse, they say I should be grateful and flattered that people get in my space to comment on and touch my body and my hair.
I'm not grateful. I'm not flattered. #donttouchmyhair
•
1700 Hits
•
74 Recommends

I am my own favorite thing.
And only I am allowed to say that.
This pleases me.

I'm standing in front of the mirror, I'm taking a picture, I'm ...
•
4756 Hits
•
243 Recommends

Every single osteoporosis patient was dead within five years of the impact, and my grandpa Ike Cassidy was one of them.

The scientists explained it by saying that having a giant hole...