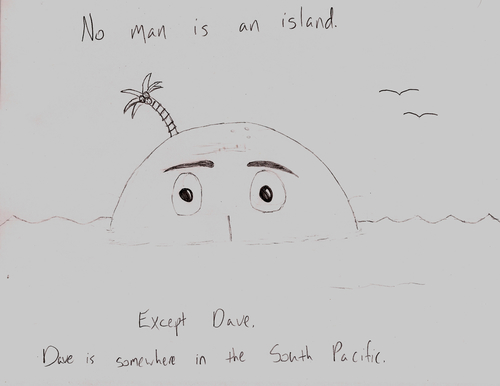 A concept I've been working on... Obviously my artistic ability leaves much to be desired, but nonetheless.
Feeling at a loss without internet access, Peter decided remedy his social network withdrawal by standing on his porch with a megaphone and announcing, "I JUST HAD THE MOST DELICIOUS HAM SANDWICH."

Unfortunately for his neighbors, you can't unfollow someone in real life.