Released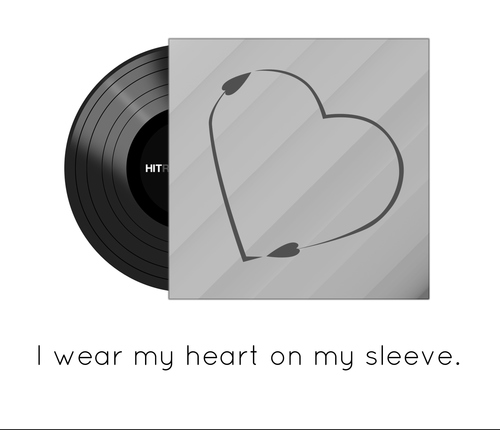 I wear my heart on my sleeve.
-----------
A remix of Kavonne's tiny story, with illustration.
I'm having trouble resourcing the vinyl record image I used of Kavonne's - http://www.hitrecord.org/records/208252.

Happy Holidays christopher.harn! I was your Secret Santa, so this Motion Monster is for you. Hope you have a fabulous Holiday Season!
P.S. Someone needs to turn christopher.harn's "Carnival Tequila" (852556) track into a Holiday Song. Not necessarily Christmas, I was thinking a tune moreso about the drinking and celebrating type; a general seasons greetings and/or a New Years tune. DO IT!
==========
Motion Monster #16
Monster Construction from: "Monster" (213007) by riistan
Background footage from: "Flickering Merry Christmas" (1072404) by rjdpa
Music from: "Carnival Tequila" (852556) by christopher.harn
==========
[ Check out some of my other "Motion Monsters" here - http://www.hitrecord.org/records/1039562 ]
•
1164 Hits
•
44 Recommends

"Your eyes are green when you're lying."

"But...My eyes are ALWAYS green..."

"Exactly."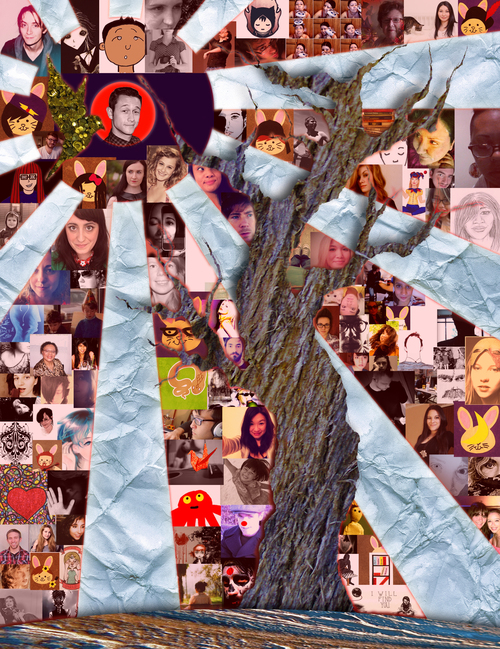 Okay, fixed my layers so the face in every HR portrait is visible. It's gonna be another long haul to cite all the resources again. A great reminder to triple check my work before hitting record. *sigh*
At least I have coffee. <3
For the 1,000,000 rec celebration I made this collage of all the recorders I followed at the time I started working on this.
Also, not sure how to cite some of the "bunny" recorders as when I clicked on their portrait picture it took me back to sinnamin's records. :/
Hope you enjoy and thanks for sharing all your great work!
(p.s. just wanted to say there are some people I was a little shocked to realize I wasn't subscribed too. I see so much of their work recommended by others I just figured I was. I fixed that but it was too late to add to this collage. Maybe at my one year anniversary. :D)
I'd love to see others collage their subscriptions or even hit a random browse choice and just do the people that pop up. I think it's a great way to showcase a wider group of artists and help us discover recorders we may not have found otherwise.
Sometimes people are upset about certain people or work not getting enough attention. I do agree it can be frustrating but I always try to look at a positive.
It's like this place is a big city. Just because they don't know my name in Brooklyn doesn't mean my corner of the Bronx isn't freaking awesome. I love the people I've discovered and the support I get from the people that like me. That's enough for me. *just my 2 cents* ~~Deb
•
3314 Hits
•
134 Recommends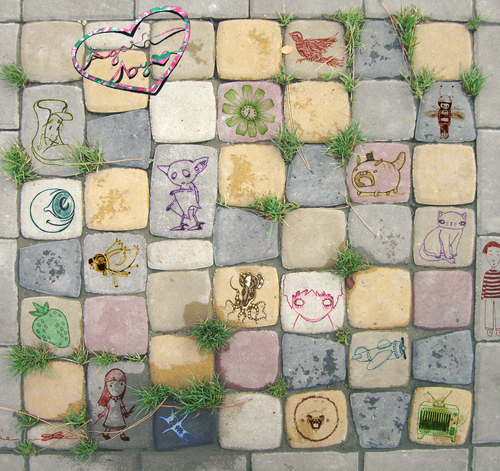 I found the photo of "riistan" and thought I could fill it with chalk drawings. This is the result obtained so far. Surely I will be adding more pictures as the days go by.
You also feel free to add more drawings to the mix. :)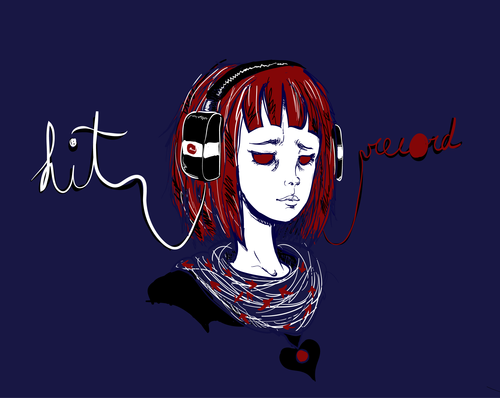 loved riistan's original, did a vectorized redraw, recolored, and switched out here and how with hitrecord. :) Think it could make a pretty awesome tee graphic.