Released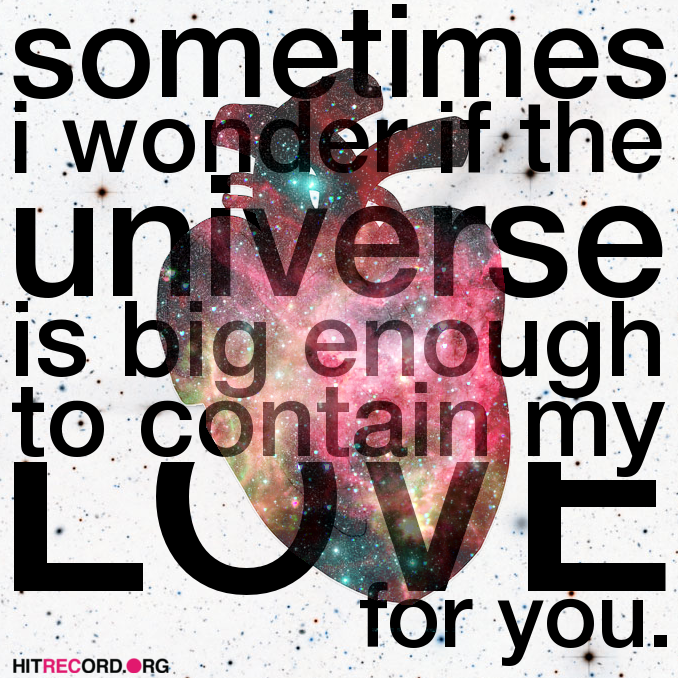 for all the nebulovers <3
my valentine's day contribution. also posted to tumblr here: http://tumblr.com/xty1h10lv8
featuring the following PD images from NASA:
the tarantula nebula (my personal favorite nebula): http://apod.nasa.gov/apod/ap040202.html
the heart and soul nebulas (thought they'd be appropriate): http://apod.nasa.gov/apod/ap080914.html
atoms-for-peace galaxy collision (because galaxies would collide if i loved you all any more): http://apod.nasa.gov/apod/ap101116.html

it's said that in relative comparison to the lifespan of the universe, i am but a blink of just one of its many eyes.

furthermore, i've reason to believe that in the grand scale of t...
•
1352 Hits
•
70 Recommends

| | | |
| --- | --- | --- |
| | Metaphorest has given a simple and yet effective way of describing this place and what it does. I hit RECord because my creativity is stifled when I'm trying to create all on my own with limi... | |
| | | |
•
1053 Hits
•
42 Recommends

Audio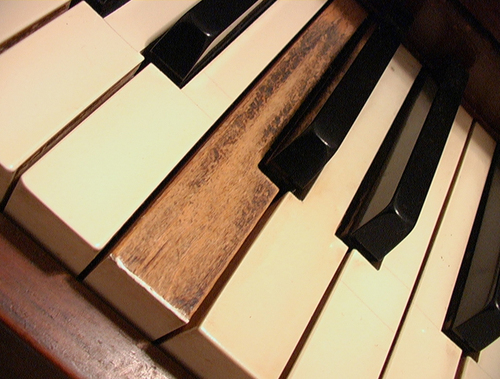 Update Required
To play the media you will need to either update your browser to a recent version or update your
Flash plugin
.
Piano music I composed to underscore Day Glo's "Strawberry Bootlaces".
•
1204 Hits
•
52 Recommends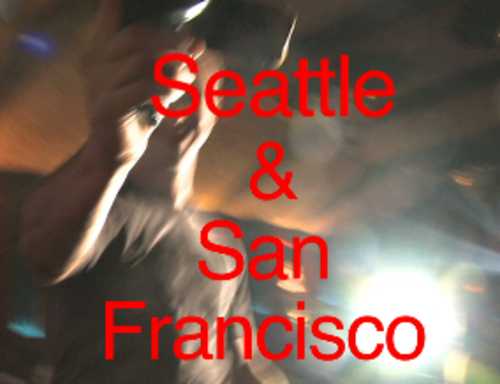 http://s3.amazonaws.com/hitrecord-prod/record_attachments/463668/encoded/web_sd/Seattle_SF_ON_SALE_MASTER2_080411.mp4
Tickets for Seattle: here!
Tickets for San Francisco: here!
Ladies And Gentlemen of the Pacific Northwest.... hitRECord "At The Movies" is coming to you! August 23rd-The Neptune Theatre in Seattle. And August 24th-The Regency Ballroom in San Francisco !!! Join me for an evening of original short films, live performance, collaborative RECording and more...
These are the largest venues yet for us. Both theatres hold 800 people and are gorgeous big venues so to speak. I am so excited.
Tickets are on sale now, though ticketmaster, which i apologize for because it is kinda a bummer to go through ticketmaster, but in a way it's kinda cool that we are on that level now that we need to.
So, Get your tickets today!!!
Thanks
<3
J
FCP by Dr. Gory
•
22925 Hits
•
140 Recommends

•
1977 Hits
•
81 Recommends

| | | |
| --- | --- | --- |
| | just thinking of a title for this story/world/project. this might be pretty good, but I'm not sure if it's exactly it. I usually have to chew on these things for a while. | |
| | | |
•
9531 Hits
•
98 Recommends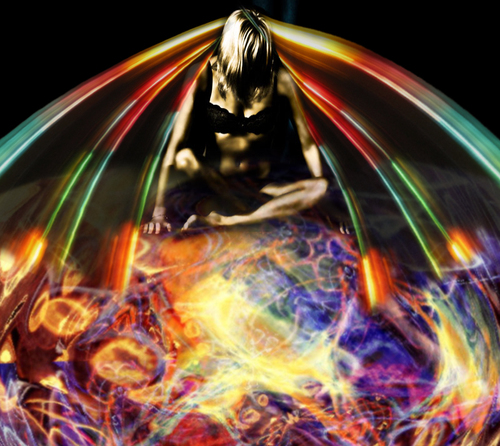 "Inspiration and creativity pour out of my head until I am left empty and alone, sitting in a puddle of my own potential."

Gospel of Eve
(The Tree of Lovers)
Edenia sat on the roof, staring out at the smog over the city though her goggles, the only thing protecting her eyes from the deadly atmosphere. Her ga...