Released
I was so excited about the new song and painting for Sarah (Metaphorest) but I didn't want to just do another anthromorphization.
FEREL by James(SnickerSnack) has hung in my home and is a favorite..was so excited he uploaded it! LIGHTBULB!
REmix!
I hope you enjoy my first interpretation and REmix for Animal,Man by Metaphorest
watercolor and ink
my heart is bigger than my mouth

yet my foot still seems to fit fine
•
1308 Hits
•
86 Recommends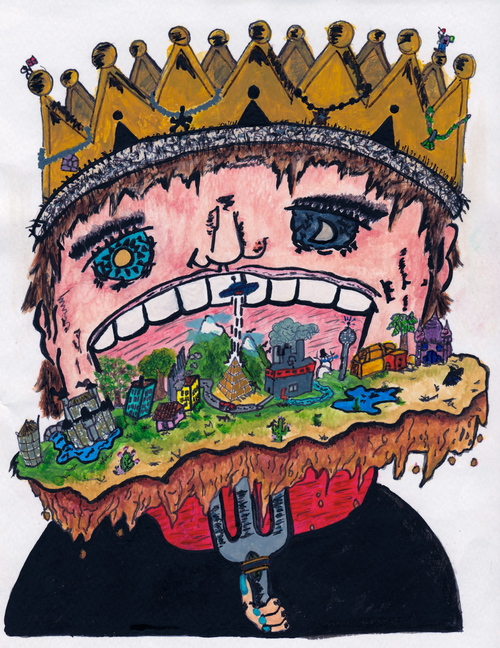 Universe.1
Somewhere in this vast universe, there grows a boy.
And somewhere in this boy, there grows a vast universe.
official watercolor #3
I'm digging the watercolors but all paint is good to me!
I did this after listening to my brother and his friends talk about video games. It made me think of their tiny worlds and our tiny book. I wanted to do something that was very not me. enjoy<3
REmix? Matchmaker!!! I 've loved this original tiny story by Joab Nevo and thought these fit pretty perfect. :) You decide! :oPRevise
•
2266 Hits
•
86 Recommends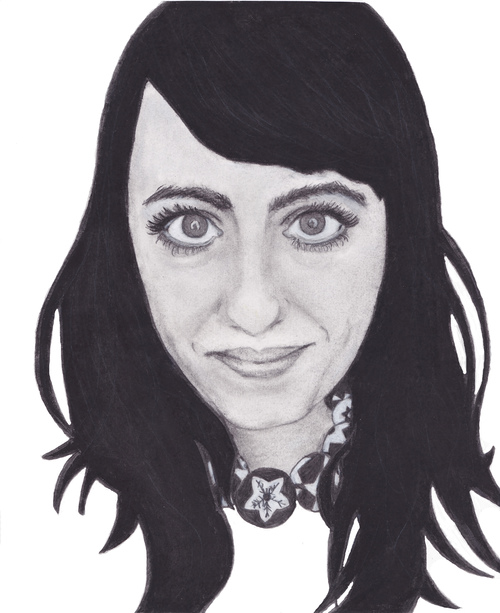 one of my dear friends- tori watson drawn in charcoals
I HOPE IF YOU LOOK AT THIS YOU READ THIS PLEASE:
Saves Me, Face in Tree, FoxCat, Cold Pizza and Hot Tea
That's the title to our Rhode Island trip, in case you're not Tori reading this and a quick summary. So, I tell Tori at some point that I have a certain talent but it just doesn't seem very useful for hitRECord.Iwas happy, I make myself useful or bothersom where I see a need on site. Tori said maybe I could try them for tiny stories (hence the title). She was being sweet per Tori.
This should already be on it's way to Newcaslte ( SKYPE ME! ). This was actually Toir's Christmas present. I draw..my vision of people in charcoals....yeah, what collab? WELL- I rembered that they did a special on Tori in Philly......the Road Tour video is suppose to be on the HitRECorderly...so I can contribute this as a RECord if anyone wants to use it in any of their video editing that they do.
A VALID REASON! YOU WERE RIGHT TORI!
AND FOR THAT YOU MUST PAY.........YOU are my first portrait charoal record I am recording to HitRECord. Thank you.
OH!And Merry Christmas love!
•
3164 Hits
•
107 Recommends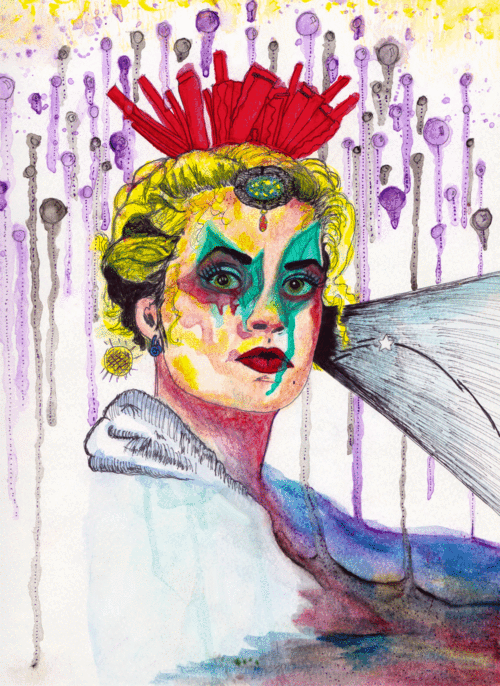 Animal,Man by Metaphorest
second watercolor&ink concept for the line titled
PLEASE READ:
Original photo taken by thesherbethead but is not uploaded to HR-
There is about a 100 forms of sybolism going on here but I'll let you try to figure out the method in my madness.
I will tell you that in the photo and painting I am wearing a red plastic disposable cup on my head that Stephen (Sherby) had chewed up into what I thought was a perfect crown.....
You take the rest from there and see what you come up with...
*Self-portrait title: don't wish upon me*
•
1706 Hits
•
72 Recommends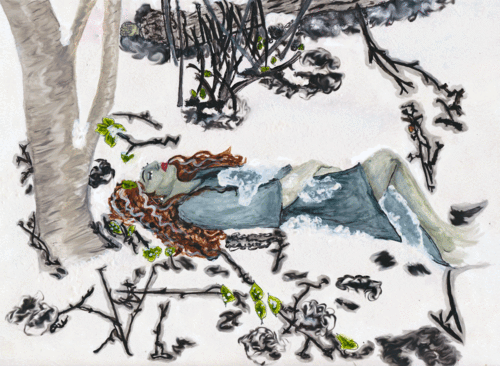 Oh inspiration, I love it!
my version of christopher.harn's The Cold
a remix inspired by LindaALUK
watercolor #4...
got in a zone..I went all out heavy handed here..watercolor paint from tubes on paper glued to board.
won't let me resource,those will come soon.
•
1785 Hits
•
64 Recommends
•
1928 Hits
•
56 Recommends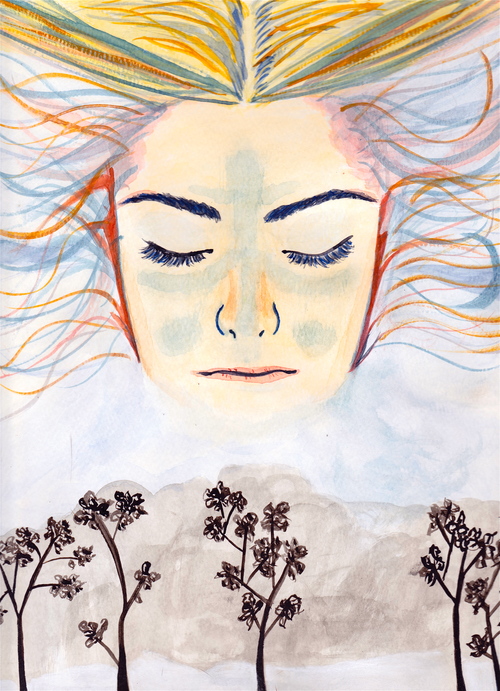 watercolor REmix of the beautiful Snow Queen PHOTO REmix by Layna
All for the Little Smokestacks collab
Layna's resources are resourced as well ;)
•
1507 Hits
•
57 Recommends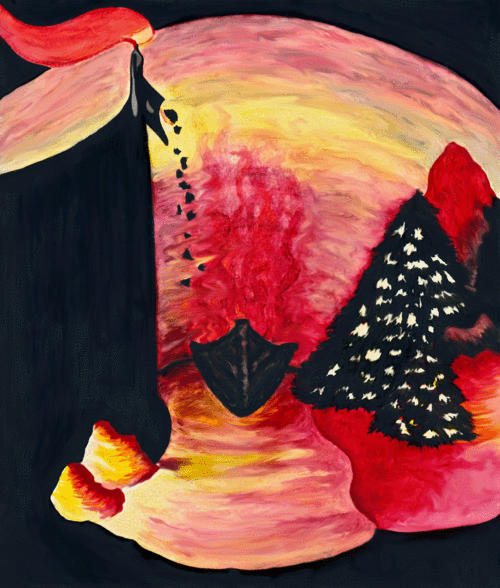 So I tagged Clare (CaptClare) on twitter and asked her to challenge me to paint something a couple of days ago.
She told me to listen to the beautiful remix of joerud's record As We're Meant To Be (with joerud)
the original is written and recorded by Metaphorest and of course I can't get it to resource the original...but she knows I love it. ;oP
Afterwards, I was to paint what I heard....
here it is - watercolor #5
Watercolors on watercolor paper
•
1314 Hits
•
61 Recommends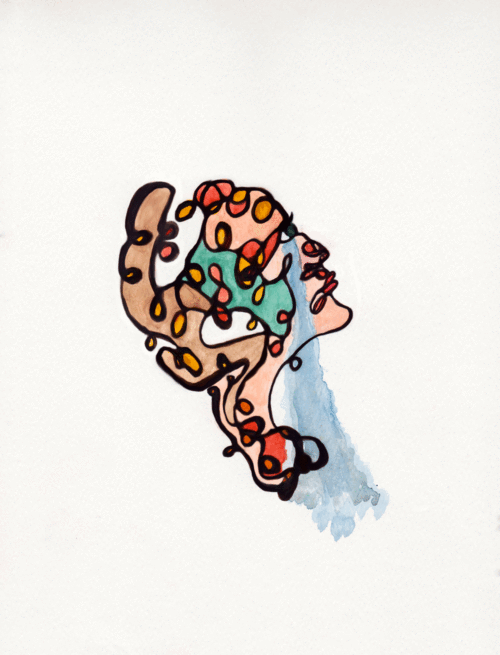 So, I wanted a visual to this thought/title.
When I meet people, the first thing I do is look in their eyes. This makes some people feel comfortable but most not very, usually I smile out of just being me.
I like many, have been through tragedy at a very early age. When I meet someone I can't help but hold a place for you in me for what has happened to you in your life, THAT is who I am. Some of you know me very well and that "My heart is bigger than my mouth, even if my foot still fits fine."<3
I kept painting on a doodle that was all one long line of black watercolor and THIS appeared when I stopped and I colored in so you could see too and well .....for me...therapy
like writing this..REC
REmix or finishing or dumping water on the grey or HIDING yesterday's record. Fun toy there guys and gals!
I do believe I have been here too long to sit and go through every record and hide the bad shit unless you can just shoot me to the beginning of my term here at hitRECord and NO it wasn't DEC 7 2011! :oP WAY COOL TOYS ON HERE NOW, loving it!-so off subject but.... hence the brain SYNAPSE LAPSE firing in the watercolor <3
If I fall to pieces

will you scoop me up in a jar

and scatter me amongst the stars?
•
1392 Hits
•
65 Recommends