Released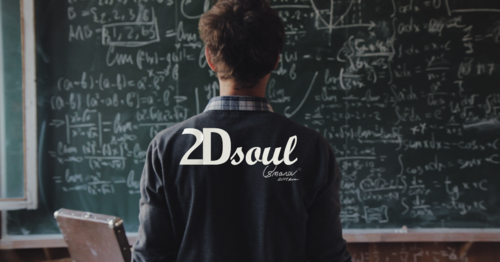 http://s3.amazonaws.com/hitrecord-prod/record_attachments/672517/encoded/web_sd/2DSOUL_FINAL_MOVIE_Vimeo_720p_ver3-2_ENG.mp4
Take a closer look...
CREDITS
Short film by USMANOV ELDAR "2D SOUL" / Director of photography: USMANOV ELDAR/ Sound Producers: OLEG SAXONOV; ALEXANDER KENDYSH; KIRILL BELORUSSOV. Studio - "OAK PROJECT"/cast: LEONID ROMANOV/ Sound director: ALEXANDER KENDYSH/ Edit & VFX: USMANOV ELDAR/ music & Sound Design by ALEXANDER KENDYSH/ Music supervisor: KIRILL BELORUSSOV/ Sound editors: IGOR MIHAYLOV & DONAT RYMSHANOV/ Requisite: Studio "SVERTOK"/ Spacial thanks: STANISLAV ONATSKY & LUBOV HOBOTOVA/ produced & directed by USMANOV ELDAR.
This FILM YOU CAN see here (High quality): https://vimeo.com/31925697
About the idea: The main character is searching. The area of mathematics is just an extent of conventionality, where we treat the idea, so, what he writes, actually does not make a big sense. For us the board becomes an interactive visual illustration –it's like a marker of his not measured, anxious soul, that tries to escape to the light. That's why the film is called "2Dsoul" . The board is like a window into his world. All around him is shouting that the world is magically wonderful, that everything, that surrounds him, is more alive than what he sets in life priorities. (For example, the scene of the erasure and jokes with the letters). But the hero tries to ignore it all, he continues struggling with the things that are, in fact, not so important, he tries to assert himself with his own activities. He did not expect such a discovery. The changing of life values has touched the hero once and forever. He was finally able to see what others do not notice. He just understood and realized that. The comprehension came to him irreversibly. The words on a board (at the beginning of the film) are telling us: those things, that really have power, sense and truth, can't be said. You can only feel it. You can't paint a picture of a great artist in the sand.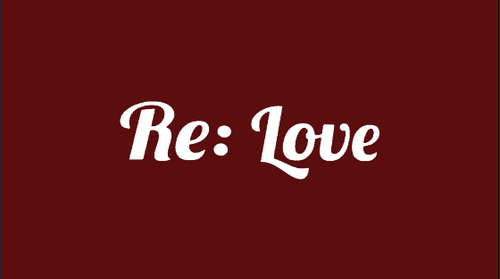 http://s3.amazonaws.com/hitrecord-prod/record_attachments/713266/encoded/web_sd/reLOVE_with_MrAndMrsGraceless.mp4
A remix of the RE: Love conversation between RegularJOE and Mr. & Mrs. Graceless during the 2011 Fall Formal.
•
5362 Hits
•
94 Recommends

Audio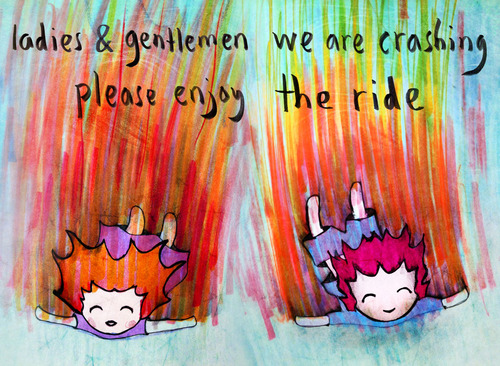 Update Required
To play the media you will need to either update your browser to a recent version or update your
Flash plugin
.
I really love "crashing" by wirrow, and it inspired me to make this tiny song... (I know my pronunciation sucks but I trust you still understand :D) Enjoy<3
Lyrics:
This is it, we're on the edge of everything
We ran so fast we didn't see it coming
We kept on making lies, it was easy to believe in them
Now it's the time to pretend we didn't se it coming
This is it, we're on the edge of all we know
We didn't look back when we could, and now we can't
We kept on making promises, and we kept on breaking them
Now we're gonna pretend we didn't see it coming
Ladies and Gentlemen, we're crashing. Please enjoy the ride.
•
21082 Hits
•
650 Recommends

| | | |
| --- | --- | --- |
| | I think, therefore I am --> I LOVE, therefore I am --> I am, therefore I love. | |
| | | |

"Good morning! Is this The Apocalypse?"
"Yeah?"
"I'm calling on behalf of The Mayans. They're hosting a party to celebrate the end of an era, and they would like you to come."
"The M...

| | | |
| --- | --- | --- |
| | Some distance away, though not as far as you might think, there is a hill. The kind of hill that looks like a perfectly kept lawn from a distance, but when you stand upon it you can see how much... | |
| | | |
•
3549 Hits
•
170 Recommends

http://s3.amazonaws.com/hitrecord-prod/record_attachments/687944/encoded/web_sd/hitRECorders_missamerica_FINAL.mp4
I know that hitRECord is an 'open-collaborative-production-company', but I sometimes think that title doesn't really sum up everything that hitRECord is about. There are so many friends that I have made here, and I don't even want to wonder what life would be like if I hadn't joined or if, (god forbid) hitRECord didn't exist...
Anyway, hitRECorders, friends, I made this video for you. It makes me smile to watch it, and i hope it does the same for you.
Extra special thanks to ginner and filmpunk for their help with footage :)
See you at the other end.
Love you all,
Lis x
•
1340 Hits
•
107 Recommends

"I'm thinking about taking up smoking."

"You? Why?"

"Because I can never figure out what to do with my hands."

&ldqu...
•
20170 Hits
•
345 Recommends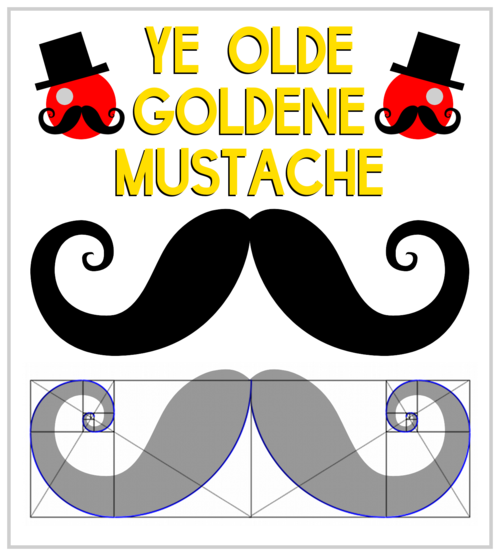 gentlemen: meet your new life goal! grow yourself one of these and women and men will throw themselves at you! might i suggest you have a golden mustache at the FALL FORMAL?!!?!!
** NOTE: if you use this mustache in a REmix, MAKE SURE TO KEEP THE PROPORTIONS!!! otherwise you will have a NOT VERY GOLDEN MUSTACHE! for shame!!
the golden spiral used in this image is public domain. for more information about the golden spiral and its mathematical/universal significance, go to http://en.wikipedia.org/wiki/Golden_spiral