Released
ahhhhhhhh it's better for quality up to you to tell about content and thanks again reneg88 for the cool music!!!!
Let me introduce my work I'm a freelance print designer for fashion and this is what I do day and night (often). I 've skipped some steps but basically this is how I work to create an all-over print. As I can't show what I'm currently working on , I 've decided to create a print for hitrecord....
And regarding the collab, the point is my work is my passion....
•
1444 Hits
•
46 Recommends
Dear Hitrecorders, I think it's never too late to wish you a very beautifull 2014!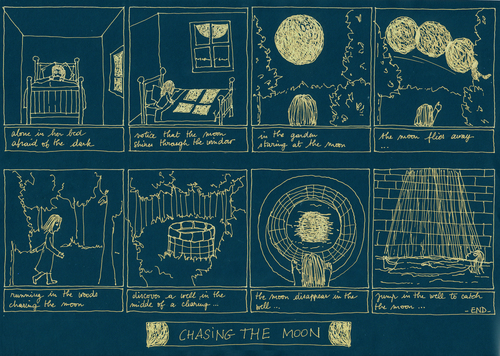 Here is an idea for the theme regarding the dark, it came from the idea of being afraid by the dark.
Graphicly speaking there is this idea that you can't see a color alone you always see a contrast between at least two colors (for your eye a white is brighter next to a black and reverse), and what enlighten most the dark if it's not the light...
There is a lot to do about the story it's open to interpretation I don't know yet if it's terribly sad or if it can be interpreted as an odd tale...