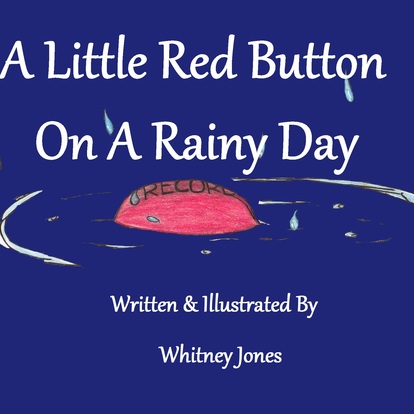 34 Records
1. Who are you and what do you do? My real name is Whitney Jones. I am a full time college student majoring in Biology and am also a part time tutor for a non-profit foundation here in KC. I tutor high school students in math and science! I also love to dance, sing, draw and write.
2. What's the origin of your artist name?
Everyone knows the little ditty that goes, "Whatever Lola wants, (Lola) Lola gets..." Well whatever I want I get, because I won't stop until I've accomplished the things that I hunger for the most. Life wouldn't be as...
Dangerously close to the edge I stand
The salty tears that I have cried, burn and sting as they linger at the corners of my eyes.
Breathless, the body can no longer withstand this pain
The soul is lost and the spirit once a roaring fire is now nothing but a flickering flame.
Tormented by injustice
Searching for mercy and truth.
I just want to STOP!... And let the pain end.
There's no more beauty left in the things that I see
My eyes are shut.
I've stop listening.
Nothing but the deafening sound of my pain surrounds me
I am engulfed in my own...
This story to me perfectly resembles what happens here at hitRECord! It is well known around the world and has a great potential to be played around with! The following summary of the story is from wikipedia (LOL!) and I added this just because to me, it just pretty much sounds exactly like what we do here on the site: "The travellers fill the pot with water, drop a large stone in it, and place it over a fire in the village square. One of the villagers becomes curious and asks what they are doing. The travellers answer that they are...
This is just an idea that's been playing through my head for a while and I just had to get it out. It's not even close to being done, yet, but I just thought I would share it and see what you all think about it. It's kind of a romantic comedy about a guy who goes through some tough times and has to relocate and start all over again with his daughter and he meets this women who happens to also be his boss. Shetakes him on "the ride of his life" and she gets him to loosen up and enjoy life again, while he helps her trust in love again.
...
While the others tried to fit in, he released his light, his true "him".
I loved AliceAlice's idea and thought I would play around with the words a little bit:
I'm telling you now that I cannot get out of bed. These worthless thoughts play in my head. Only one thing reminds me of peace. I go out and look at the sky, I just look at the sky and remember I'm free.
I loved the idea and the drawing was so cute how about this instead for the text:
You stole my heart and left the evidence behind.
It's the sweetest 3 minutes of bliss, when you start that trackand I crack my back and flail my arms and twist my hips, and I won"t stop until the music ends.