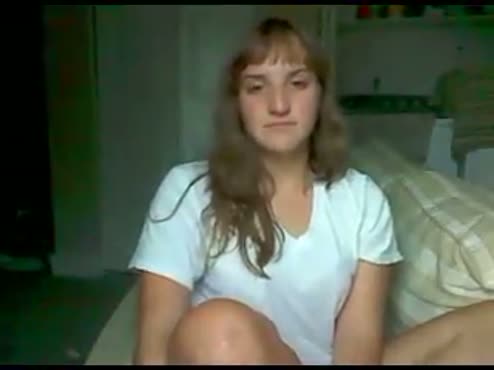 http://s3.amazonaws.com/hitrecord-prod/record_attachments/134483/encoded/web_sd/hitrecord1_x264.mp4
It feels sad.

Attempt, like, um, Twelve?

Okay. So, I made this account today, literally moments before I shot this video on my silly little webcam. And I was about to put into silly little windows movie maker, but I decided that maybe I'd just post it as it and someone who actually kind of knows what they are doing can do something interesting with it.

The main problem is that I'm not saying anything particularly interesting to begin with. I'll work on that for the future.

I would sort of like to be the vlogger (am I using the Internet-word word correctly?) that Sloane Croesley would be if she were a vlogger...and also me...yeah.

Don't say plain ol' mean things, I'm just trying this out.

Peas and love,
S. Keats

| | | |
| --- | --- | --- |
| | All over the world today, there are approximately 6,720,500,000 chairs specifically designated for use in the office workplace. Of those, about 65,320,400,000 are equipped with wheels. Yet the orig... | |
| | | |


The Author, Her Story


Hannah Rosenbaum moved to New York with half of her graduating class. She had a degree in journalism and a cat who was named Lola. She wrote for some m...

The Author, Her Story

*
In the third grade she did a book report on Number of the Stars. While other kids were making shoe box dioramas and glue stick posters, she wrote a page-long...

Whammy

A lot of things were different than Tessa had pictured. The house should have felt homier than the apartment, not false and excessively cheery like it did. Micheal should have be...

Jane's Story
By
Sara Keats
ACT I
Scene 1
The scene shifts in time and space fluidly, and
there are no set changes. Anya is simultaneously
telling stories at the c...