Hey all!
We've recently deployed a lot of new code to the site that'll improve user experience and site functionality overall.
Here's an overview:
* SEARCH INDEXING IMPROVEMENTS
- We switched search indexing technologies, which will enhance searching, filtering, and sorting on the site
- Search functionality on User Pages has been refined
* FIXED "403 STREAM ERRORS"
- Code was pushed that fixed a bug where videos uploaded by users with a "space" in their User Names resulted in 403 Errors
- Videos will now upload and encode properly
* DASHBOARD PERFORMANCE
- The queue workers have been rebalanced in order to speed up the Dashboard
==
Thanks for everyone's continued feedback and patience!
All the best,
Jordan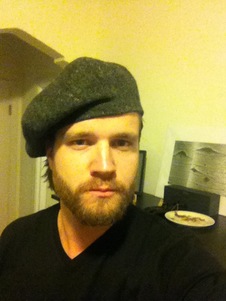 Hey Everyone,
First of all, let me personally apologize for any frustration you've likely experienced trying to get things done on the site this week. We've ran into a combination of growing pains as well as deep technical (software) failures. Long story short, we made some upgrades to our search software and it ended up being very unstable; this caused our search server to freeze up frequently but unpredictably.
With that said, I'm pleased to announce that we've replaced the incumbent search software with a temporary solution. There...
Hey Friends,
We have just released v5.7 of the site, with the following juicy morsels:
New Collaboration header design
Image processing upgrades
Dashboard Notification counts will reach zero when you click on a particular Dashboard section
Record Release Citing sort order fixes
Payment Information styling updated
Payment Information button is reactivated
Dashboard Album styling fixes
Keep the support and feedback coming!
Prost,
Jordan
Hey All,
We've just deployed v5.6 of the site, which includes some key improvements and bug fixes, most notably:
Contributing your Records & Albums to Collaborations should be instantaneous after releasing a Record or Album
Correct ordering of Collaboration Contributions
Improved search functionality
Other bug fixes
Thanks again for your ongoing feedback!
Best,
Jordan
Hey Folks.
Performance has hopefully taken a drastic turn for the best. Our latest release (v5.5.5) includes a number of key improvements. Release details:
Overhaul of front-end code (faster page loads)
Records accurately display Collaborations they've been contributed to
Browse is more efficient in displaying relevant content
User Recommendations are sorted by when they were recommended
You can delete your own Comments (Remarks)
Bug fixes througout the website
Thank you for your continued feedback.
Jordan
Ole Jasper Jones lived under a bridge in Silver Lake. He'd come out from beneath the bridge at night to scare the cool kids as they walked to their bars and taco trucks. Legend has it he loved a giant lobster out in front of a pizza place and after 2AM, that's when he'd finally get his chance to be with his one and only. The Legend of Ole Jasper Jones lives on.
v5.3.6 Update Summary:
• Comments (Remarks) are now back in the Dashboard!!!
• CPPP profit revisions and updates
Thanks for your patience with the Dashboard updates, things have been very busy over here.
Best,
Jordan
There is joy in beginnings. I saw a child running today, so filled with enthusiasm at his new skill that he could do nothing but watch his feet as he trotted along. It made me recall being a child, watching my own feet as I ran, and being so excited to have this ability.
If you ever find yourself bored or unenthusiastic, maybe it's time to try something new. Find the joy in beginnings.
v5.3.3 Update Summary:
• Firefox-specific fixes for Subscribing, Commenting, and viewing Recomendations
• Conversations page loads more
• Comments will render carriage returns/newlines correctly
• Resourcing and Search/Browse allows exact keywords and ID searching
Thanks everyone!!
Jordan