Released
Audio
Update Required
To play the media you will need to either update your browser to a recent version or update your
Flash plugin
.

i want to know

what gives you

goosebumps

so i can read

...
•
1842 Hits
•
88 Recommends

You caught my eye on Monday

Usually the worst day of my week

I noticed your dimple as you smiled politely

At the woman who sold you your coffee

I ...

FADE IN:

INT. MOVIE THEATRE.

http://s3.amazonaws.com/hitrecord-prod/record_attachments/1238994/encoded/web_sd/DeadKiriyama-1238994.mp4
This is the Final animation that I did for my degree five years ago. Looking back at it now it's pretty shoddy (I rushed a lot of it, so the animation is a bit lame and it's missing lot of stuff that I simply didn't have the time to film) and the story isn't too great either (but hey, i've never considered myself a writer). Apologies for the terrible quality, I lost my digital copy of this (DAMN YOU, CORRUPTION!) so had to rip it off of my DVD copy. Also the file was HUGE, so had to use Media Encoder to reduce the file size. If anybody wants it I could have a go at uploading a better quality version. I've taken the music off (for copyright reasons), so if anybody feels inclined to add a their own that would be great. Also, feel free to cut it up and do whatever you want to to it, i'm sure anything you guys do to it will only improve it.
•
1144 Hits
•
49 Recommends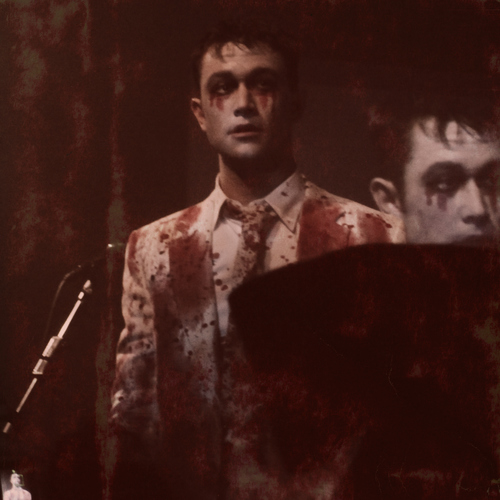 Not really sure why I remixed this. Just felt like remixing something and I liked all the repeated Joes here...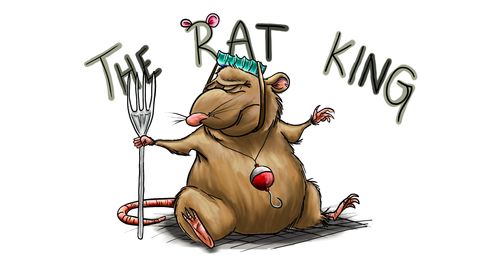 "The Rat King" - for 'The Rats Anthem' collaboration. - http://www.hitrecord.org/collaborations/6792
•
2058 Hits
•
69 Recommends

| | | |
| --- | --- | --- |
| | Standing in his doorway, Man glanced over at Neighbor's driveway. A new car. Neighbor was always doing this; buying all of the things and showing them to all of the people. This is the third thi... | |
| | | |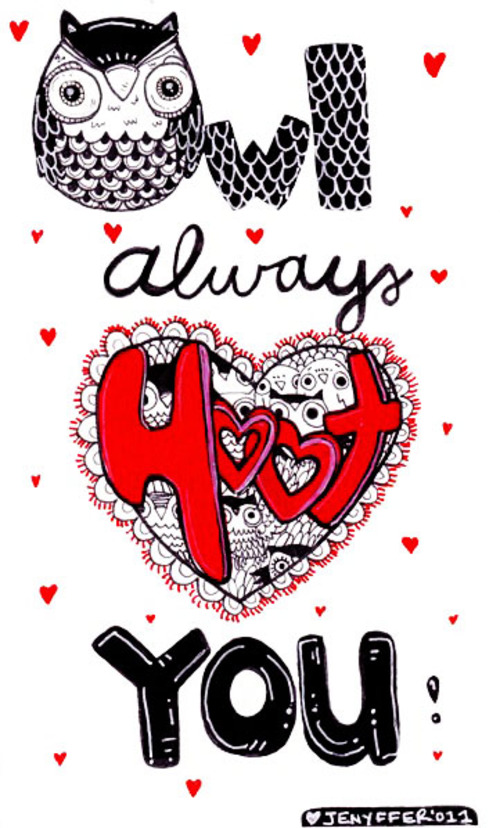 Just scavenging my records and I realized I never shared my DIY Valentine from 2011 (can't share 2012 because the character used isn't mine :/!) This one was also a trade with jonthewallflower!
x

Audio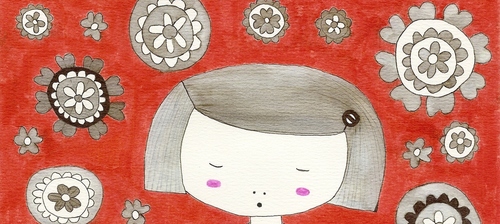 Life Is Shit Without You In It
Update Required
To play the media you will need to either update your browser to a recent version or update your
Flash plugin
.
(THIS is the one! :D sorry!)
I couldn't resist singing to Ryan Patrick's piano piece "Life Is Shit Without You In It", not only because of the cute piano but because of the awesome title. Unfortunately after I sung it once, my microphone broke (again L !) But I chose to upload this anyway, because it sounds a bit pathetic and goofy, which fits the lyrics :P I also added some strings, bass and drums.
I might still work on this when I get my microphone fixed, but before that, here is the most poppy pop song I have ever sung! :)) Let me know what you think!
Enjoy <3
Lyrics:
I've been to work, drank some coffee and tea, spent some time with my friends and my family
Though some days I feel like I wanna dye dye dye my hair, I think my natural colour is fine
I've seen some movies, the ones that make me laugh Not one has been unhappy Not one has been sad
Though one day I could do nothing but cry cry cry
it was 'cause I was making granny's special onion pie
So thank you for asking, as you can see
Oh
I am as happy as I can be
It's just that my life is shit without you in it
Don't get me wrong,
it only feels like there's a knife
in my heart, nothing big,
you only ruined my life
And no, I really don't mind staying up all night thinking: "Why did you leave?" na-ah, that's just fine
Don't look so shocked, things could be worse
Oh
It's no big deal, I will survive
But my life is still shit without you in it
(and then just pure sillines…;))
•
6588 Hits
•
310 Recommends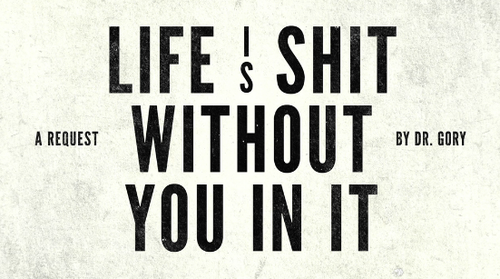 http://s3.amazonaws.com/hitrecord-prod/record_attachments/841212/encoded/web_sd/hitRECord-841212.mp4
CALLING ALL MUSICIANS / VOCALISTS / PRODUCERS!
"Life is Shit Without You In It" is the kind of catchy, smart, and humorous track that we wanna make even more grandiose by getting even more voices and instruments onto this song!
Picture a BIG BAND playing this song closing out a live show --- that's what we envision this song could become.
==
Here is how YOU can contribute to this collaboration:
VOCALISTS: Lead Vocalists can take a stab at doing the whole entire lead part and Back-Up Vocalists can sing behind ppeppina.
BASSISTS / DRUMMERS / STRING PLAYERS: The current version by ppeppina has a fantastic instrumental track, but it consists of synth instruments. We wanna add real instruments to this song, so come play along!
HORN PLAYERS: Toward the end of the song ppeppina does a kazoo sound with her voice and we wanna build up this solo section with Horns & Brass (especially trombone and trumpet!)
ALL OTHER MUSICIANS: Add whatever you'd like to this! Let's try it all - accordion, guitar, whatever!
PRODUCERS: hitRECord is packed full of musical producers. Who wants to take a shot at producing this track?
==
Let's also start a discussion about the structure a bit. What does everyone think of having more vocals follow the kazoo part so the song builds into a grand finale?
Let's hear your thoughts.
==
As always - PLEASE UPLOAD YOUR HIGH-RES ISOLATED AUDIO FILES IN .WAV FORMAT!
THANKS!
•
4427 Hits
•
90 Recommends