Released
Here are the stems to the "Shooting Star" track that I made earlier.
BPM: 98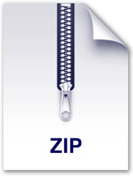 Note:
Zip Files are useful for upload and downloading raw resources in native formats like Photoshop, Illustrator, high-quality Video and Audio projects, and batches of stem files.
However:
When downloading, please remember to use caution opening any files downloaded from the internet if you don't recognize the filetype.