Released
I decided to have a little fun with Matt's monitor picture. Didn't come out exactly how I wanted but, it's ok. You can use it for whatever you want. It'd be nice to remix it, I think. Couple of stuff you could do with it.
If I'm missing any resource, let me know.
I decided to start the fire myself;

Nobody else was going to do it.

It started out only as a test.

It went so slow.

It hurt so much.

I watched as the fire burned away

His old skin,

His old soul.

I watched as it turned

His mistakes,

His suffering,

His past

Into ashes.

Fighting Fire with Fire

The only thing I could do was watch

And wait.

I watched. I waited.

It went on for days & weeks & months.

Flicker

Flame

Blaze

Inferno.

"Withhold",

He whispered.

Soon enough,

I began to hear

His screams,

His cries.

I began to see

The shadows,

The ghosts that would be,

Of his nightmares; his dreams.

His heartache; his bliss.

His demons; his angels.

I hoped they would haunt me,

To remind me where I come from,

To remind me who I am.

I must

Not

Forget

You.

________

Dear old friend,

I've been sitting beside you,

In your deathbed,

Long enough.

I've contemplated the wound,

That waits to become cicatrix,

Long enough.

I have remained

Watching,

Waiting,

For the right moment

To say

Goodbye.

The moment is here.

The moment is now.

The moment is this.

A spark.

Nothing but a moment.

[I was thinking of Fire as an element to cleanse the soul of a past Self, a friend whom you've grown to love dearly, but holds you back and does not let you grow and become who you desire to be.]
Words that could hurt you, Or heal you;

Words that could get you rejected, Or accepted;

Words that could ruin friendships, Or create them;

Words that could make someone forget you, Or forgive you;

Words that could inject fear, Or courage;

Words that could confuse, Or illume;

Words that could create chaos, Or harmony;

Words that could cultivate anger, Or passion;

Words that could make someone fall in love, Or out of love;

Words that could make your worst nightmares come alive, Or your wildest dreams shine;

Words that could make you lose everything, Or gain more than you can imagine;

Words that will be honest; words that will be bold;

Words that will disturb the comforted; words that will let you choose;

Words that will bid farewell to all lies and welcome all truths;

Words that will break boundaries;

Words that will set you free.

These are the words I want to live for,

even if I risk losing everything I hold on to.
I wasn't able to go to the Fall Formal due to me being only 16 years old and my parents not letting me travel to LA alone.. But, thanks to all the wonderful contributions you guys made, I was able to see what a truly amazing experience the show was. =)
Filmed this at an old abandoned military base in Puerto Rico, with my brother and some friends.
Audio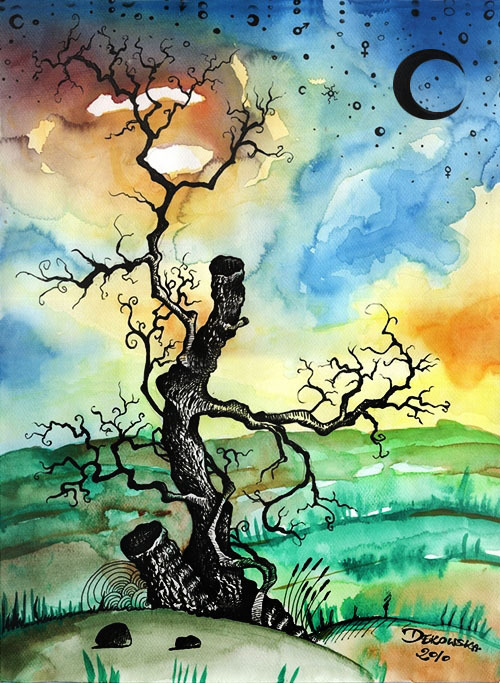 Update Required
To play the media you will need to either update your browser to a recent version or update your
Flash plugin
.
A little something I came up with a long time ago. Never finished it- file got accidentally deleted. It's more of a loop than anything else.
I decided to do sort of a "Welcome" video to show what hitRECord is (excluding the money/business stuff). I used one of my brother's (reneg88) wonderful music, added some footage of the Sundance event, the Tiny Stories bumper quote to the intro, some footage from the RAW Regularity video Joe did on 11/11/2009, and then a "collage" of people - to show part of the hitRECord community. I think I have most of the resources. If I am missing some, let me know.
I originally waned to include some of hitRECord's greatest work and projects but, I didn't find where it would fit in the video and go with the rest of the video. Realizing just now, I guess I could've added that part after the Regularity video.... oh well. I also wanted to add some of the tributes to BURNING Dan, but again, too late. If you'd like to remix it and add some of that stuff it'd be cool. :D
•
1041 Hits
•
22 Recommends