Released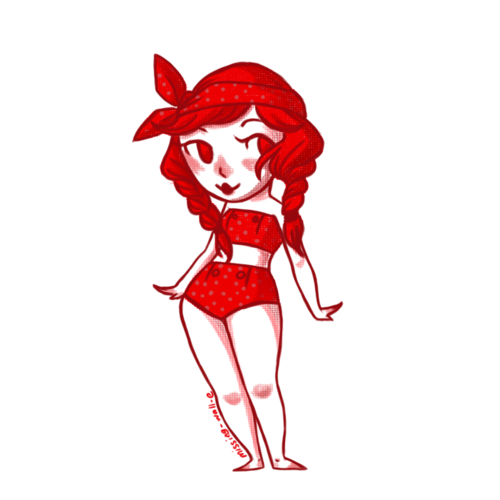 After a long ass hiatus I think I need to put out something I tried for the first time: A TRANSPARENT IMAGE.
Hopefully I can make six more of these cuties, they're like a rainbow pin-up girls series or something...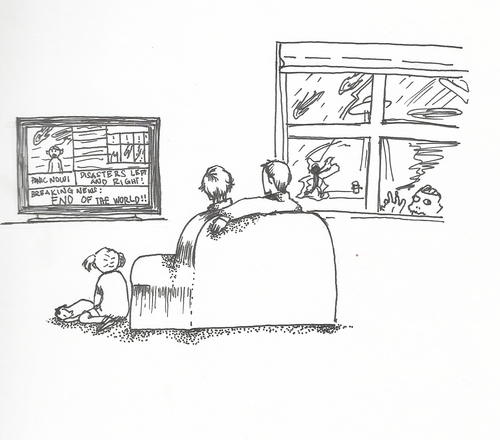 The end of the world arrived on a Sunday.
We didn't see it because we were too busy watching it on the telly.

I know of someone who can time travel (honest to goodness, I'm trying hard to be truthful here).

He was a man who worked at a local grocer, working from nine till closi...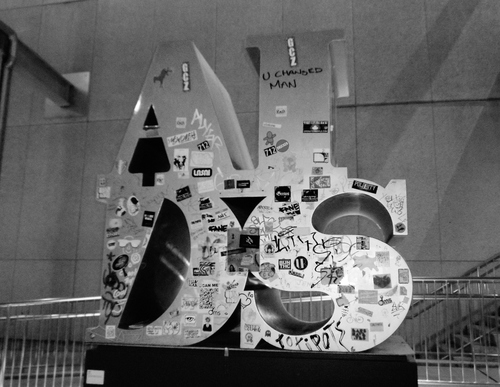 If you swing by the Art Gallery of Ontario you'd see this AIDS sculpture by the Canadian group General Idea. It has since been vandalized and graffitied by random people or even students from the nearby art university. General Idea's art is bold and brash and nothing could be bolder than AIDS in large silver letters. On it's own it's a striking, yet simple, piece. But the addition of spray painted (or even sharpie doodles) letters and doodles, as well as stickers (I even saw an awesome stenciled image on it's side) made it even more interesting. You can see the little snatches of the thought process and idea put into a quick moment of creativity, pressured by time and the idea of getting caught.