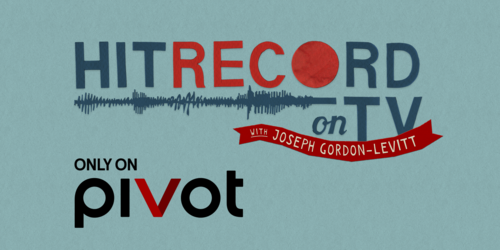 CALLING ALL GRAPHIC DESIGNERS + GIF ANIMATORS!
Cool news -- our community's gonna get to remix the PIVOT & HITRECORD ON TV logos for promotion of Season 2! You can remix these logos in any way you'd like (including animated .gifs.) HERE is the Photoshop file for you download & remix.
We'll be sending a handful of your logo remixes to Pivot, which they'll use to promote Season 2 through social media and on their HITRECORD ON TV Season 2 website. Also - and this is really awesome - Pivot is providing our community with a budget to promote Season 2 of HITRECORD ON TV, so if your work gets used, you'll get paid for it. :o)
==
NOTE: Please contribute your logo remixes by Thursday, April 30.