Released
(Wrote this short little exchange as a screenwriting assignment. The first three lines were picked out of an actual conversation I overheard at a coffee shop. The rest is just word barf produced by my brain.)

"Did you hear that Kevin is a model now, supposedly?"

"No! Wait, really? 'Cause like, no offense, but he's not really that good-looking."

"Yeah, that's what I was thinking too!"

"So, like, what does me model for?"

"Underwear."

"Ew, wait, seriously?"

"Uh-huh."

"I thought you had to be, like, really super good-looking to model underwear... like David Beckham. Or Marky Mark."

"Well, maybe they won't take pictures of his face."

"Yeah, I guess they wouldn't really need to."
this was some weird double-post of this: http://hitrecord.org/records/681743

So ignore this.

thanks xx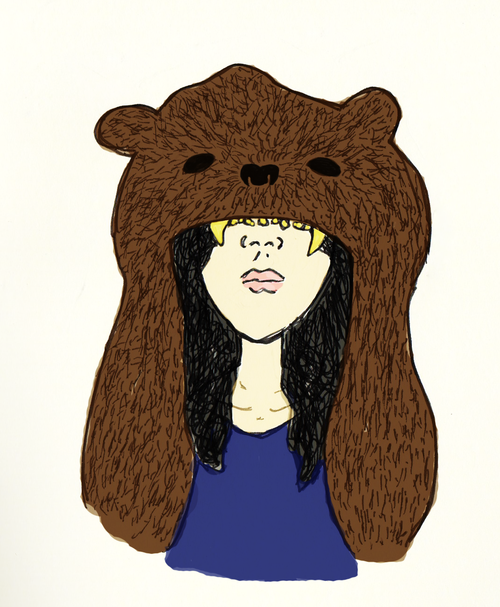 Did this little doodle while watching Nazi Hunters on KCET last night.
Colored on Photoshop... obviously, I can't color for shit.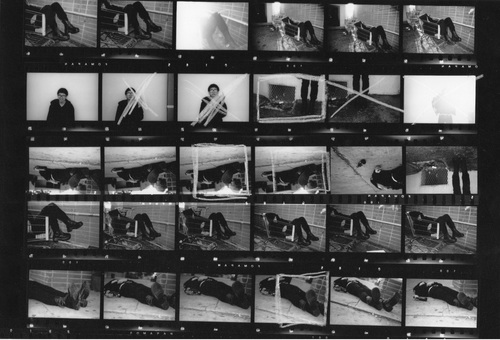 Not really a series, but rather, an image-based story of my friend's shitfaced adventures about town. Printed the filmstrips into a darkroom contact sheet.
Would maybe like to make this into a collab, if anyone is interested in doing some sort of photo-by-photo visual diary of a event, moment, or place.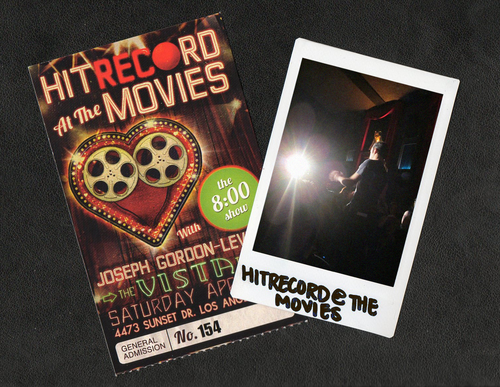 Just some tidbits from the 8:00 show - ticket and an instant photo of RegularJOE.

Photo taken with Fujifilm Instax Mini 7S.