Released
| | | |
| --- | --- | --- |
| | I've always maintained that the neighbor's rooftop obstructing my view of the ocean was most inconsiderate, so when Mr. and Mrs. Johnson were asleep, I rightfully set their mansion on fire. Their dog, Brownie was an unfourtunate casualty. | |
| | | |
ChaneleyWelly's The Dark is one of the most beautiful songs I've ever heard, and I've always wanted to do a silhouette-based animation (and my son has been playing "Limbo"), so here is this. I cut the second verse for the sake of time, I'm sorry Chanele! Hopefully the song still works without it?
Thank you to everyone whose RECords are used in this - it has been a privilege to REmix your art, seeing every line and detail up close. You all amaze me...
And Jamie (babylove), what can I say? Thank you for the endless technical chats, the advice, the tutorials and for pulling me out of those weeeeeeds. Now about that dinner...
Technical peoples: do you know how to get rid of those weird edges in the moon beams/lights? Maybe a higher color depth? I only used 8 bpc...would 16 help at all?
•
5385 Hits
•
205 Recommends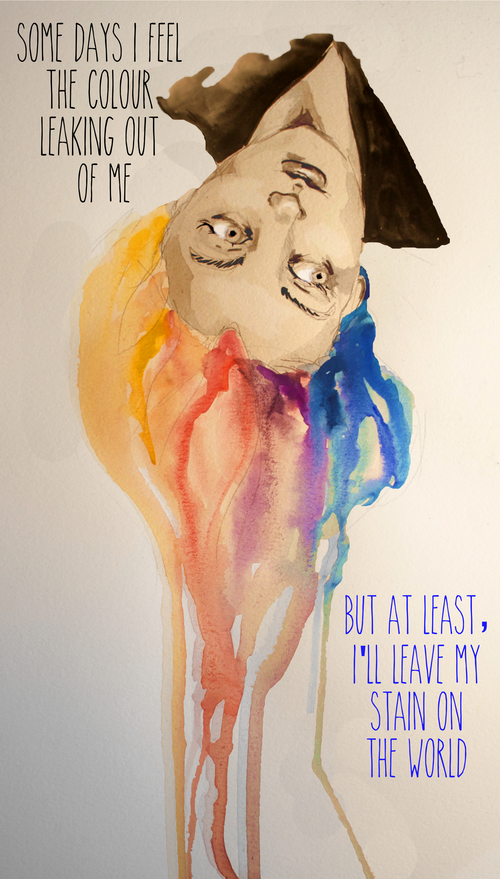 I'm not sure if this is cheery or not.
Thank you Irma's lovely hair for inspiration.
And epocadofim for keeping rainbows on my mind.
•
1983 Hits
•
116 Recommends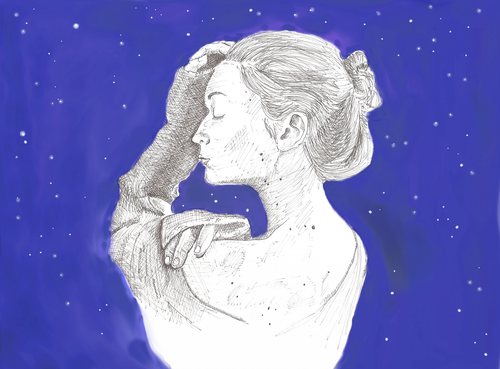 (ink + wacom)
Dear Liz,
going through your records I noticed what a versatile hitRECorder you are. And also how very very pretty you are (really! not just saying! if i was a guy i would fall hopelessly in love with you!). There's so many gorgeous pictures of you and I had a hard time picking one to work with. Constellations immediately grabbed my attention though, and since it's christmas time and there's stars everywhere ...
So I wish you happy holidays and lots of inspiration for the new year! Have fun and keep doing what you're doing :-)
Merry christmas!
(if you like, i'll send you the original black and white sketch)
•
1887 Hits
•
78 Recommends
•
1859 Hits
•
94 Recommends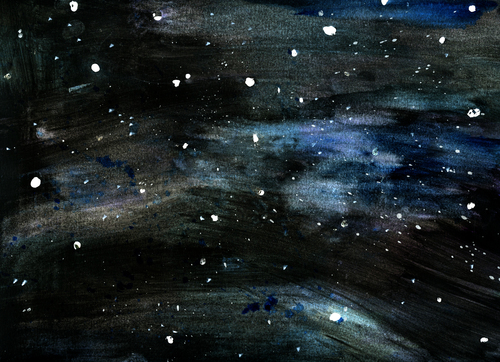 I made this for a project I'm working on. I'd been planning on using E's stars, but then thought I wanted something more traditional media-esque.
Anyway it seemed like the sort of all purpose texture people might find useful?
•
1850 Hits
•
89 Recommends