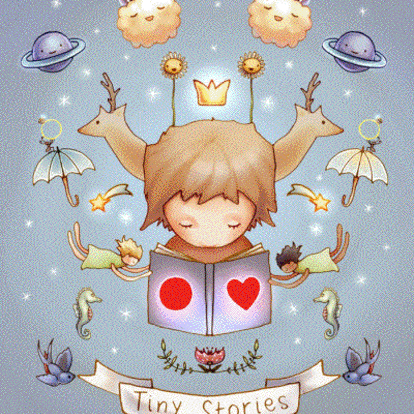 Request List:
Animation

Animate Tiny Tunes into Short Films

Music

Take a Tiny Story and make a Tiny Tune

Writing

Write lyrics for Tiny Tunes

Curation

Compile an Album of your favorite Tiny Tunes

Compile an Album of Tiny Stories that would make great Tiny Tunes
499 Contributions
Released Jul 20, 2011
I've been having so much fun putting my favorite Tiny Stories to music that I thought I'd see if anyone else wants to collaborate. I think it would be fantastic to get a lot of these tiny songs together to have as a resource for short films (tiny films!) or animations. Or maybe they can even spark an idea for a not-so-tiny RECord.
If you have a tiny story that you'd like to see put to music, please suggest it here also!
Thanks for your contributions everyone!