Released
| | | |
| --- | --- | --- |
| | One is a number. It falls between zero and two. It is the first. It is the singular. Without one, there would only be zero. Nothing. One is existence. One is grand, the best, the head honcho, and lonely. One's self is the first thought. It is selfish and self-assured. We are individual, like the one. The idea of one makes us competitive. We want to be the one in the eyes of our peers. But one can be more than one. It can be more than it is. Together, we can be one. As a collective, we are one. We can have one mind, one heart, one love. Unity is one. So one is one and more than one. One is existence and not just a number between zero and two. | |
| | | |

To hold on, I thought,
was a bravery.
I held so tight
onto that wild hope
that it passed from me.

To slide into those feelings
was a dream.
To slide out aga...

My city is not the greatest in the world.
It has, literally, the most hearts.
But not the most heart.
It has, figuratively, the most strangers
and thus, the most negligence.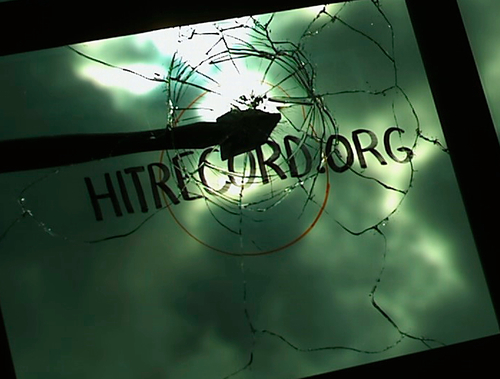 http://s3.amazonaws.com/hitrecord-prod/record_attachments/223490/encoded/web_sd/smashglass1.mp4
smashed a piece of glass at 1500 frames per second played back at 24 frames per sec Filmed using The Olympus i-speed 3. thank you Olympus for letting me play with your toys :)
•
4822 Hits
•
172 Recommends

The light crept closer and closer,
vicariously balancing itself on the third rail
as if falling off would lead to its demise.
The archaic creation of man, meeting
with his o...

•
1724 Hits
•
50 Recommends