Released
My brother died three years ago today. And it still really hurts.

But dude, if he could see us now. In the home stretch of our first season making a TV show. This little thing we started together. Of course he was such an optimist, he wouldn't be surprised.

Hitting RECord always makes me feel close to him. So I wanna thank you guys for continuing to play. It really does help.

Thanks again <3

J

| | | |
| --- | --- | --- |
| | She drank in all their compliments and soon she was full of herself. | |
| | | |
•
2877 Hits
•
171 Recommends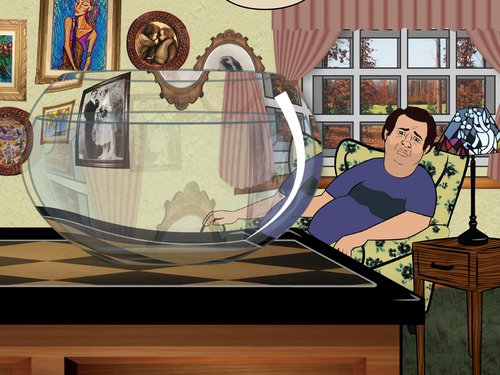 I don't especially like the bowl...in the story there is some coral, a treasure chest and a diver inside. My computer crashed right after I saved this jpg, so it would take a hell of a lot to recreate everything. So I probably won't.
I am getting a little sick of William's misery, so will be moving on to the happier parts of the story!
•
3170 Hits
•
43 Recommends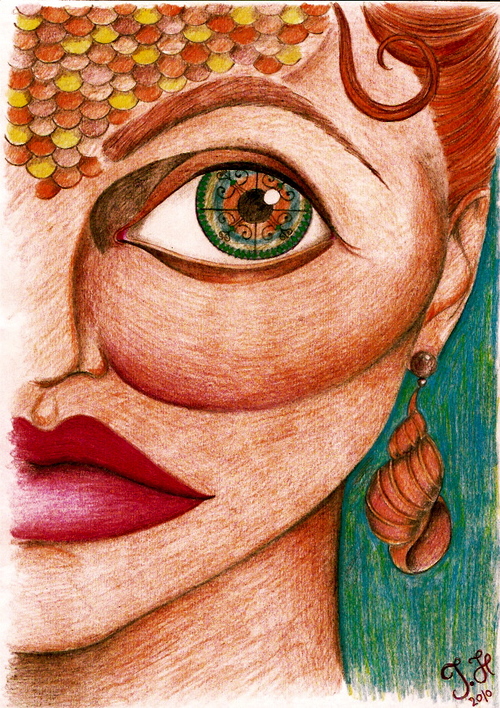 She's not interested in being part of your world, she just wants to go back home.
I was inspired by her eye in this drawing, it reminded me of a compass and I felt as though she was searching. What if "Ariel" didn't leave Atlantica by choice? What if she was cast aside for being different? What if she didn't want to find her prince, but she just wanted to accepted by the place she loved most.
I'd love for someone to take this idea dn continue on it or make a another drawing.
Lets play people!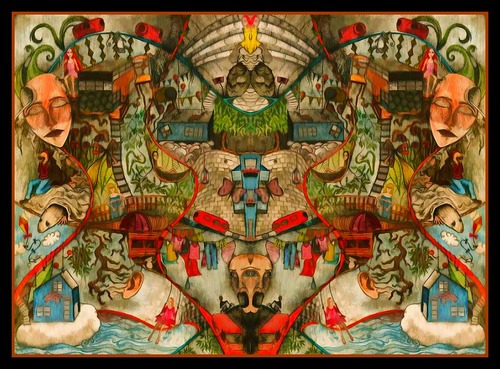 Creative toolbox Paint, Picmonkey.com
Source Art
http://www.hitrecord.org/records/1107895 Thank You :O)##
two trolley stops ago
Music to hum by..
http://www.hitrecord.org/records/469859 Thank You :O)##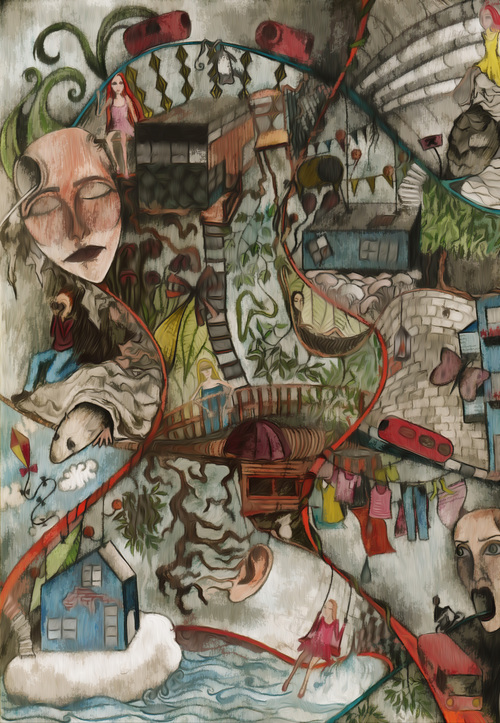 I did very little here. I liked the piece and just wanted to experiment with some filters in Photoshop.

Outside is a swirl of wondrous chaos.

Wind will stab you and vines may trip you. Listeners will fly away, still, they'll float back down. Some will eat your words, some will straw th...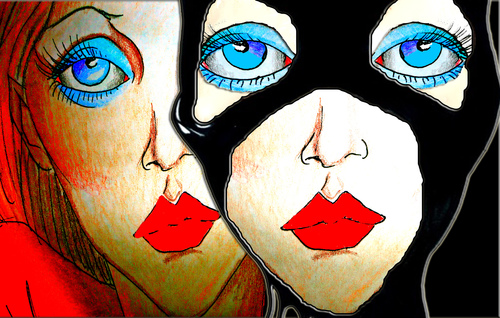 2 of my favorite hitrecord artists (Cisco-Artgirl) inspired me to make this remix. Hope you all like it!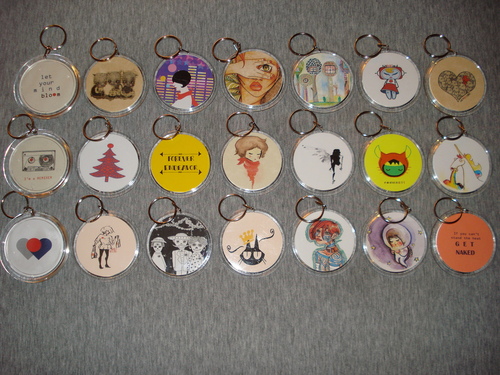 So, I made these :-)
Some SEXyyyy Hitrecorders got them this weekend [thanks to sweet LilacAmy11] - @ the Rhode Island Hitrechouse.
THANK YOU BEAUTIFUL ARTISTS for creating beautiful art! :-)
•
2219 Hits
•
135 Recommends