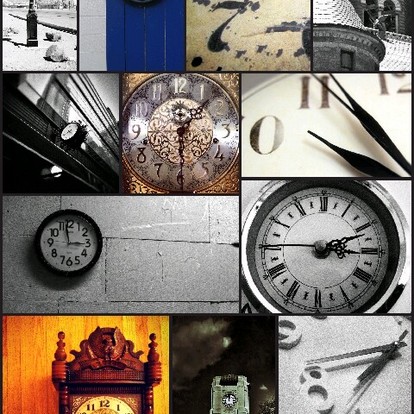 Request List:
Other

Want to bring something for a category that is not listed? Do it here! (and let us know which category is missing, so we could add it!)

Illustration

Illustrations of the rules.

Curation

Make an album or a text record with your favorite rules.

Voiceover Artists

Writing

Create or remix the rules of time travel!

Graphic Design

Animation

Create animations of the rules!
29 Contributions
Released Jun 05, 2014
This started as an text RECord and the idea grew wonderfully, but it can grow even more! As GrantForbes told me, maybe we would have more contributors if this were a full collaboration.
So, here it is! Please contribute all the rules you can think of. Not only to complete the initial 42 rules, but to create a great handbook for Time Travelers!
We hope to see your contributions soon!
There is no right way to ask what year it is.
I know, it might sound strange to you that I find it strange that I can't go around asking "what year is it?" without getting a few...
Continue Reading
108 Contributions
When I was little (I had 8, or 9, or maybe 10 years old) I used to thought that, while I was walking, I was leaving behind a bright golden thread: an invisible trail that no one...
Continue Reading
78 Items
132 Contributions
20 Contributions
3 Items