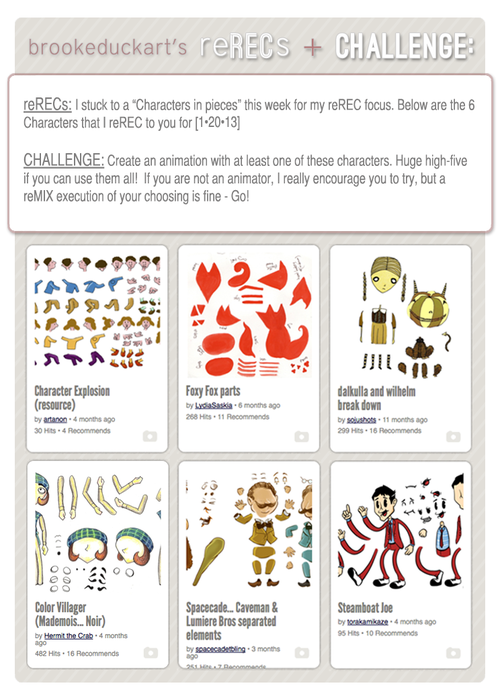 reRECs: I stuck to a "Characters in pieces" this week for my reREC focus. Below are the 6 Characters that I reREC to you for [1•20•13]
CHALLENGE: Create an animation with at least one of these characters. Huge high-five if you can use them all! If you are not an animator, I really encourage you to try, but a reMIX execution of your choosing is fine - Go!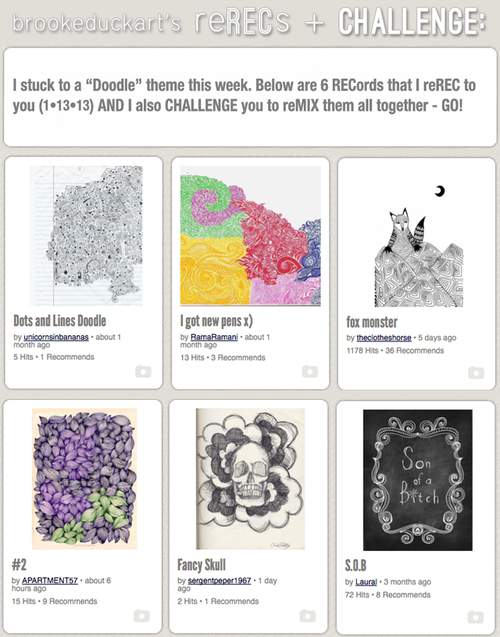 Decided to rejoin the reREC fun, with a twist. I will reREC 6 RECords each week (with a connecting theme) that I then challenge you to combine/reMIX. You dig? Dig it.
*Layout of this was totally inspired by how joellen has been doing her reRECs, love it.