Released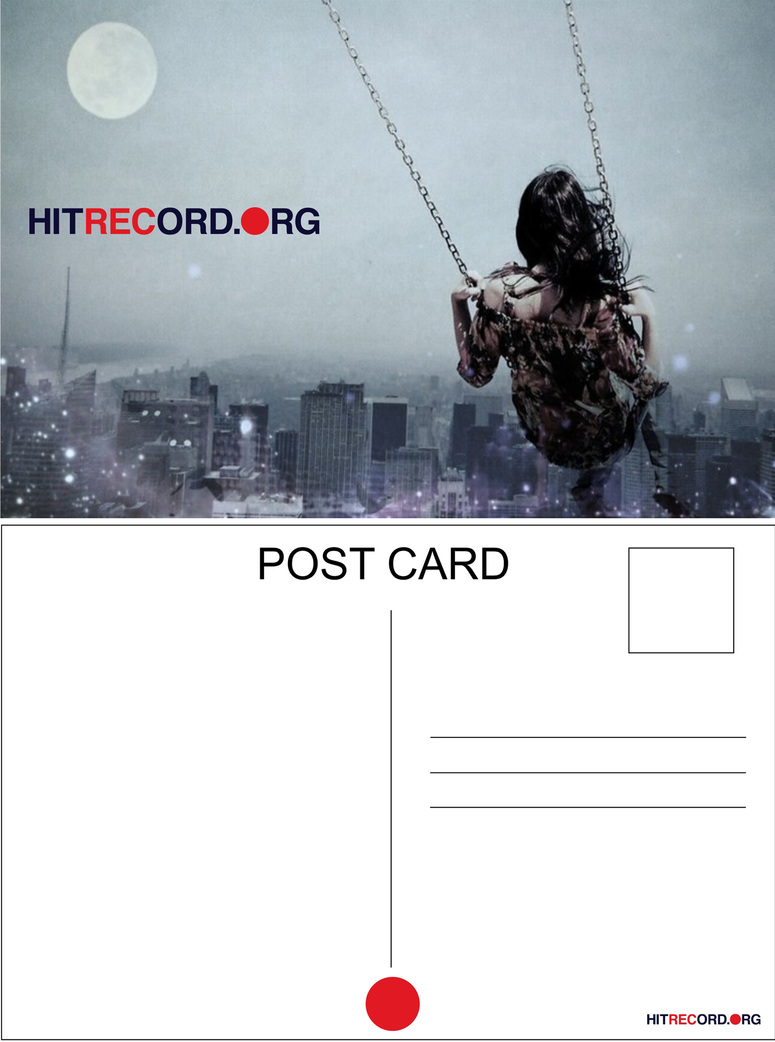 This is a sample of MissAmerica's idea to make a Hitrecord Postcard, to sell it and also using it like advertising. I love the possibility to send it to somebody, from here or from anywhere. I chose one of the images of her collabs, but could be another. Let me know what you think so we can start making those things.

I thought it would be interesting to use the barcode on this, since that my interpretation of this phrase is that seems like we are only our registrations, not exactly people in this world.
He wanted to scream to the world how much he loved her,

but they were at the library, so he whispered.
•
3055 Hits
•
279 Recommends