Released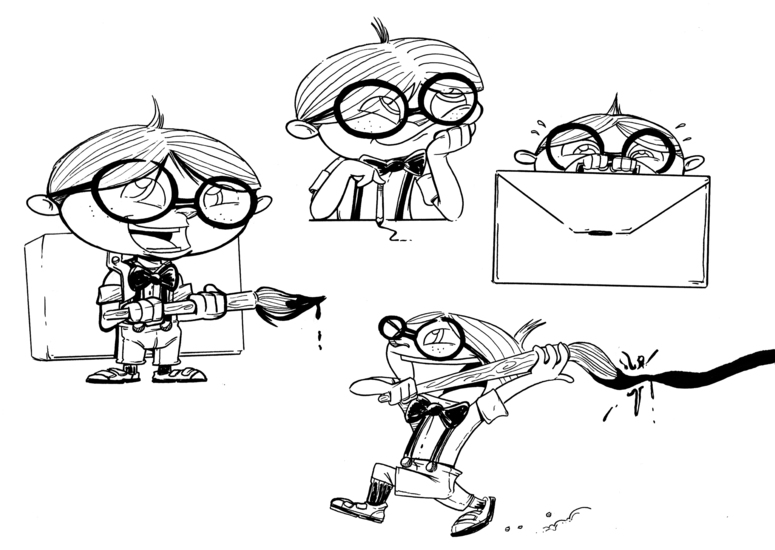 Hello everyone! I've been gone too long. Oh how I've missed this place.
I feel like giving, so tonight I am uploading these concepts for a character I did called Brussel Sprout. Brussel Sprout is a little Belgiam boy who is interested in art. He carries a giant portfolio on his back and paints wonderful pieces with his giant brush.
Now he needs a home. Whether it's a short story, animation, or film I think we can paint Brussel Sprout a world for him to play in. Or better yet, make HIM paint the world he plays in.
So creatives feel free to play around with this character, give him something to do. I will probably knock out some more model sheets and art for you all to work with but I'd like to see this grow into something cool.
Have fun everyone!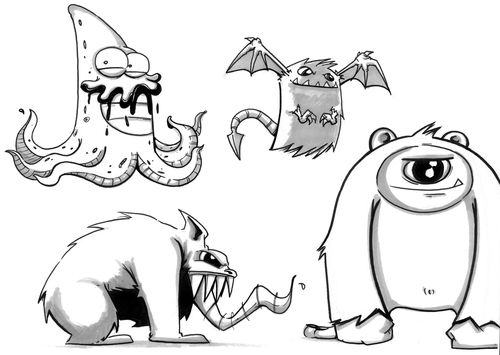 Here are some more monster concepts for wirrow's KvM project! I hope you RECcommend REMix! I encourage it!

Thanks,
WIWL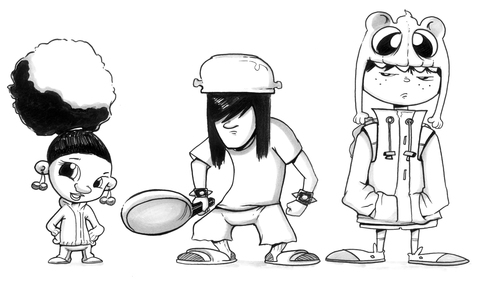 building more from some in my first concepts I designed three more characters for the KvM project! I did more full body images per request in GV's RE RECS, Sunday 09-09-12.

Hope you like!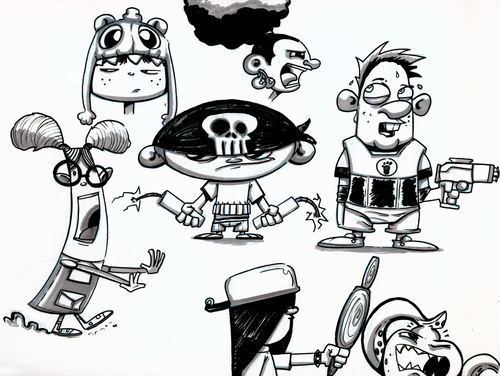 Here are some more concepts for the kids vs. monsters project. This time I focused on some concepts for the kids side. Happy RECording and feel free to REmix!

- WhenIWasLittle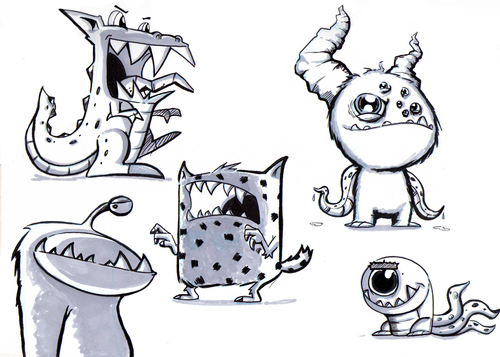 I did some concepts for the kids vs. monsters project. I plan to do some concepts for the kids with makeshift armor and nerf gun weapons. I like the idea of the monsters being somewhat kids themselves even though they can vary in size. Hope you like, Happy RECording folks!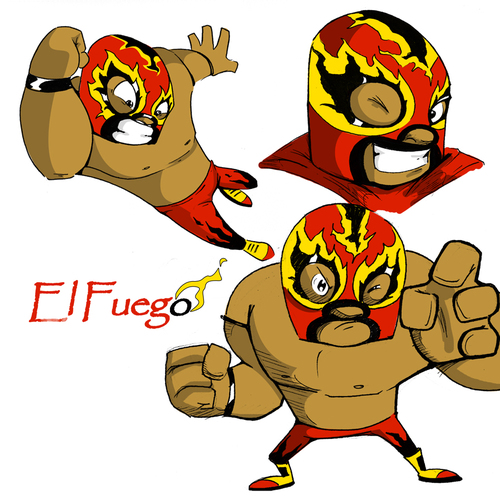 Here's a Luchador I did that I never really found a story for. I just thought that it was cool his name translated in English was "The Fire".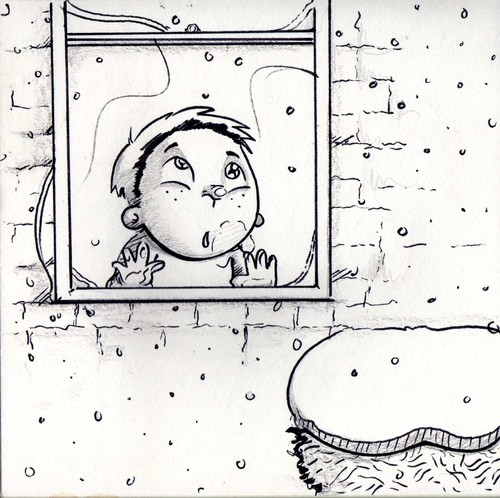 Hello,
It's been way to long since I posted but we just had our first snow here in Chicago (well after the holidays) so I thought I'd share this sketch.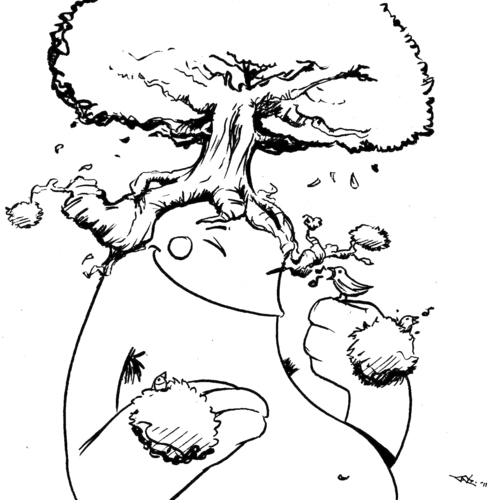 Originally I wanted to draw a stone giant kissing a puppy but this idea of a giant with elements of nature and song birds seemd more whimsical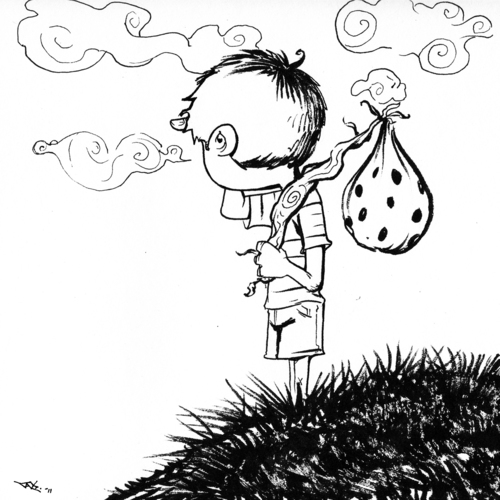 I had fun playing with my brush pen today. I love seeing the texture it brings out. Also cloud shapes are fun to mess with as long as you keep'em simple and not too busy they distract from the image as a whole.

Ever run out of juice and needed to recharge the batteries? Inspired by the days the creative bulb doesn't turn on.
•
2434 Hits
•
163 Recommends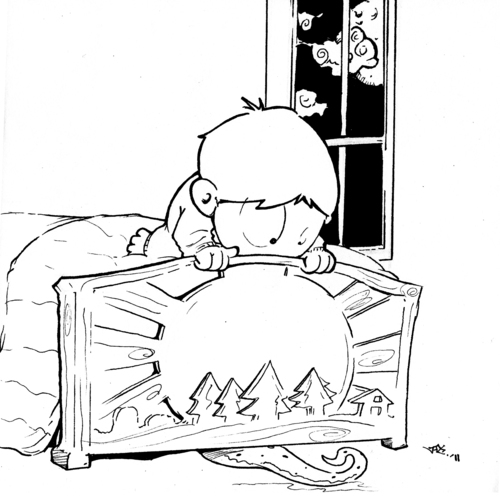 I decided to convert the sketches I do for my sketchbook album to solid black and white lines so that they are easier to color and play with.
Remember when you got your first "big kid" bed?