~in the collaborative spirit, please feel free to provide feedback. thanks!~

TEXT to "Wrath of the Trench Coat Goddess"

It was a dark and stormy night, a real rival to all those other dark and stormy nights you've met in the opening lines of novels. It rang the cliché right out of calling it dark and stormy. It rang the cliché out of saying "it rang the cliché out of calling it dark and stormy". In fact, the clouds rained black and white so thick that every puddle looked like something from a pulp fiction graphic novel. The heights combed bird's nests of blonde electricity out of its hair so tangled and twitchy you could've made heaven a curly hairpiece to wear on those clear, sunny days when the sky goes bald.

And in spite of the spitting drops, in spite of the expectorating gods and goddesses above, Lola Hera Herron Bleue sat at the edge of a sidewalk. It may as well had been the ledge of a canyon from the look on her face—she stared off into the cramped abyss hidden inside of the circles being beaten out of the ground by plummeting water. Her beige fedora was sopping, slipping at the edges, a corn flake left in milk too long at breakfast. She was absent of all awareness as it fell off her head and clung to the edge of her trench coat, the rain that soaked both articles forming a kind of pseudo-connective tissue binding the two inanimate objects into a single uniform digit of apparel.

Her red hair, normally chin length, spilled with the rain down her face, its hues bleeding into the translucent liquid so that her hair trickled to tapering scarlet points. It was a cold day and her breath made smoke as she exhaled in a sob's rhythm. No tears exited her eyelids though.

A flivver rode up beside her, the passenger looking out. The men inside it were out-of-towners, as evidenced by the overalls they wore and blazing tans that shone even through the gloom tumbling down around them. Their complexions were as bright as cherry tomatoes and made them more visible in the downpour than headlights. The truck they drove had been used ten years ago to tote beer around for deliveries. The truck was old enough to remember when the 18th Amendment was passed, the trauma of its being sold to bidders at auction and ending up on a farm far outside the city shone in the scars on its carriage. Probably it had been bought by the driver's father. The truck was also old enough to remember when Prohibition failed and it still lamented seeing newer trucks ride by bearing the wonderful tonic that used to be its mark and trade. You could tell the truck was depressed by such things, why else would the grime and dust of an unwanted bucolic lifestyle cling to the vehicle so diligently even in the spewing rain?

"Hey ma'am… are you all right? " the sun-dyed man on the passenger side asked in a loud, unsure voice. Being a delivery truck, the model had no doors to enclose the cab and water slopped up into the floorboards, deposited there by sluices they'd driven through along the city streets. Only the edges of the seats looked damp though, the interior appeared incredibly dry. Good roof.

"I said, ma'am, are you all right?"

The woman moved not a whit, not her hat, not her hands, not an eyelid. The only motion from her was breathing and, due to the domineering weather and a particular absorbing effect her trench coat had, that could barely be seen from three inches away. The men looked at each other. With an irritated grunt, the passenger detached himself from the cab and deposited himself work boots and all onto the curb. Splashing over to the woman, he touched her shoulder and lowered his head closer to her ear.

"Lady, do you hear me?!" he yelled above the weather, "You know you're sittin' in the middle of a street during a storm, right? I'm just being dumb telling you something that obvious, right?"

Straining his eyes against the dense drizzle he saw no reaction from her, but made out the miniature shivers in her clothes triggered by respiration.

The driver of the truck bent across the seat so his head could be made out from the truck.

"She all right, Mal?!"

Malcolm looked back as he bent his knees to get on eye level with her, "Well, she's alive!" He screwed his cheeks with some mild embarrassment and then ranged around in the closest pocket of her trench coat. He found nothing, tried the other side to no avail and then began searching her pants pockets. His hand settled upon an unexpected object, the butt end of a gun stuck in a holster hanging against her side. Halting a moment from surprise, he disarmed her gingerly, appreciating the fact she didn't snap out of her trance in the middle of the extraction.

"Come over here and take this?!" he yelled to the driver, who parked, ran out and got the weapon, stopping only long enough to be amazed by it having been on the woman in the first place before returning to the comforts of the truck's cab.

"Hell, Hank, why am I the only one out here?!" Mal yelled to the driver as he retreated into the truck.

"No use both us getting wet!" he yelled back. Looking himself over, at the expansive dark streaks in his overalls made by the rain he mumbled, "Well, wetter anyway."

Finally, Mal came across what he had hoped to find. His hand touched her operator's license and he pulled it out to take a look. Doing his best to shield it from the rain, he picked up her hat and blocked out what he could of the falling storm. Not so much to keep it dry, the document was already sloppy with water. He needed to stave the rain off enough to make out the words on it. The moon was lost to the night, extinguished by the downpour; everything was inhaled by the darkness. Lightning flashes were the only light to read by.

"Says her name is Lola," he yelled back to Hank, who didn't hear him.

"My name is Hera" she said numbly, barely audible to Mal over the din of the weather, "Lola is a siren's name… only my husband calls me Lola." She pauses. "Called me… Lola…"

AUTHOR'S NOTES:

If the above is going to be used, it still is deserving of some editing. I wanted to go ahead and post it though before I got too far in to see if anyone was even interested in hearing the character's story. In case you want to continue with it the back of the book or the pitch would go something like this -

'Unlike a lot of people, Lola Hera Herron Bleue uncovered the secret of her life's calling. Both of them. Private detective and devoted wife to a private detective, Hera delighted in the thrill of a thriving marriage and the threads of mystery she and her soul-mate solved.

That is until, her husband, Stephen, becomes victim to a vicious violent death; the most confusing case of homicide she has ever witnessed.

Armed with grief, rage, her exemplary skill and a gun, Hera sets out to solve the most difficult case of her life. A case that could only be called the perfect murder. A murderer that she intends to do one better when she discovers the truth.'

So, there's the synopsis. In a nutshell, a female detective tries to solve the murder of her husband, intending to murder the person responsible when she finds out who they are. It's meant to incorporate elements of noir and pulp genres, you know, an example of the detective novel. If you like it, let me know, that way I can prioritize working on it.

This story was inspired by combining several images, music samples and one textual blurb. I've resourced them, but I'd like to give credit where credit is due.

I'd like to thank-

Emma Conner, whose image "Dark Rain" set the scene and started me to thinking.

hipsterhobbit, whose text blurb "I'd love to see a mystery story" suggested the direction the writing should take.

The_thief, whose picture "We're Falling Like Raindrops" created an image of the main character in my head.

BelleDameSansMerci for "9 Crimes" and wearegoldengardens "The Death of Lovers" which inspired the presence of a murdered husband in the plot and an intention on the part of the protagonist to take revenge.

AboutGeorgia's "Noir Sample Theme" that went a long way towards helping solidify the mood for this opening in my mind as I was writing it.

And I'd really like to thank themetafictionist for inadvertantly inspiring the name for the character with her poem "Song of the Longrays" (Lola Hera Herron Bleue is a play on the word "L'heure Bleue").

I've taken the liberty of resourcing some other music that I found evocative of the setting and whose work would probably aid in writing the story further for anyone including myself. If you happen upon any images, music or writings that might also be inspiring, please feel free to add them in a remark.

Thanks for your time, please let me know if you want me to write more. Cheers!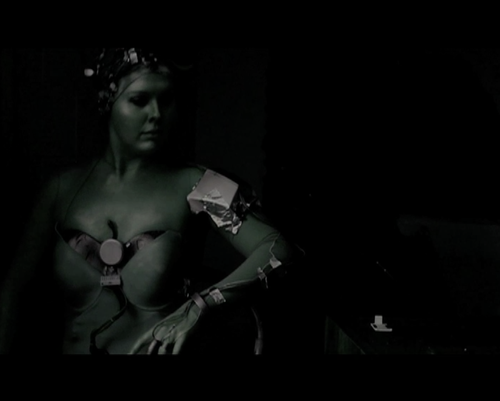 http://s3.amazonaws.com/hitrecord-prod/record_attachments/811908/encoded/web_sd/tararemix3.mp4
This still is most likely not the final cut, but I wanted to get feedback about whether or not i should edit further, or keep as is.
Best sound quality on headphones.
Resources:
Altered- Joab Nevo
I'll think of you, Sing it softly, ROBOTIC, and Why are we so dizzy by taramarie
lyrics:
There's a welcome party held under ground
For the salty girl from our sugar town
She's the chosen queen
Of our little scene
And she's back after the operation
All the girls and boys
Out there making noise
Came to show her a sweet time / Are in awe of the alteration
So very sugary now
We're gonna make her feel secured (Can't shake off that sensation)
Protected, safe and re-assured (This feeling of sedation)
We've finally had her fully cured (Lack of orientation)
So sweet, from head to tit to feet (Can't shake off that sensation)
So holy, so right, so complete (She's lost in their translation)
So sweet, She's soon to have a fit (Succumb to desperation)
So very sugary now
She's the chosen queen
Of our little scene
And she's back after the operation
All the girls and boys
Out there making noise
Are in awe of the alteration
She's out on a limb
It's a broken dream
Caught in a chemical reaction
Now it all looks grim
And her lights are dim
Can't shake it off, shake shake it off OFF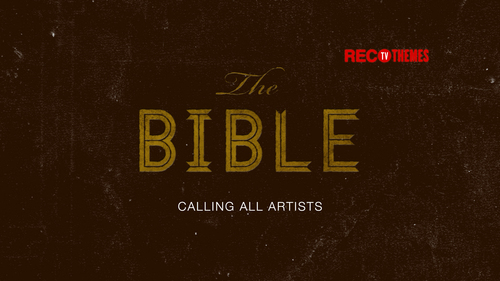 http://s3.amazonaws.com/hitrecord-prod/record_attachments/1330467/encoded/web_sd/RegularJOE-1330467.mp4
We're starting a collaboration RE: THE BIBLE. CONTRIBUTE HERE: http://www.hitrecord.org/collaborations/7464
This was definitely the most polarizing contribution to our theme ideas collaboration. If you look at the conversation threads, there were immediately lots of very strong and very disparate opinions on whether or not we should even try to tackle this theme. And to me, that means we probably should.
In a way, and I hope it's understood that I mean this with a great deal of respect, The Bible is one of the, if not the, biggest hit records of all time. This one book has had such an enormous impact on so many people's lives for thousands of years.
Now, for many people, mostly for faithfully religious Christians, that impact has been positive. For other people, like for example, various peoples that have been colonized by Christian nations over the years, that impact has been arguably more negative. Some people find genuine life changing wisdom and boundless comfort in the words of The Bible. Some people find it old fashioned, sexist, and racist.
Me, I certainly haven't read the whole thing, but I have read some of both the Old Testament and the New Testament, and I find some parts of it very compelling, other parts, not so much. For example, The Book of Leviticus, with all the rules God told the Israelites to follow about what to eat and how to perform the sacrifices and things like that. Not so interesting to me.
However the story about Moses and the Golden Calf. That's a story I'd love to retell. Or the book of Psalms, that I think was written by David originally, there's some gorgeous poetry in there. Or the story about when Jesus confronted the money changers in the Temple, I love that story.
As you know, anything in the public domain is material we can use on our TV show. And I think it would make excellent television to explore this theme with the thoughtfulness, compassion and love that The Bible does put forward on its good days.
Thanks again
•
3144 Hits
•
126 Recommends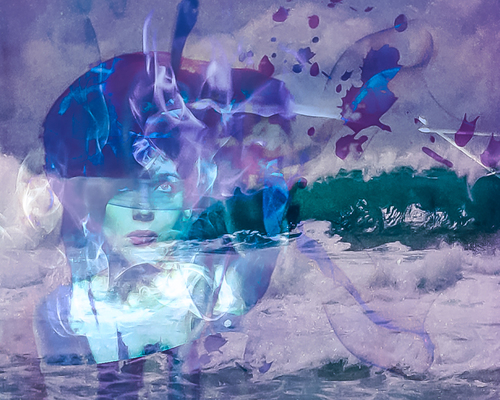 DebraLou challenged me to do either a text, image, or combination of both for this awesome image and story http://www.hitrecord.org/records/288869 I came up with two images that i really like for the challenge, this is one of them.
-------------------------------------
Can't resource the_thief www.hitrecord.org/records/238616
smeethesailor
http://www.hitrecord.org/records/130253
http://www.hitrecord.org/records/130254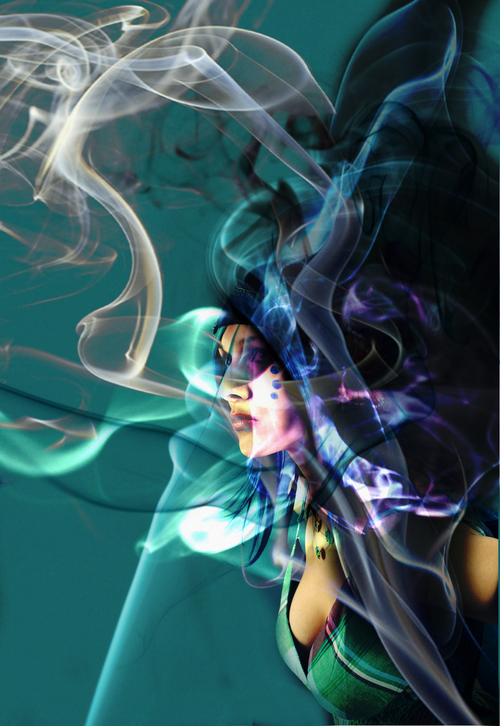 I liked this version a little better than the first one I uploaded
Couldn't resource:
peace of mind by the_thief http://www.hitrecord.org/records/334351
smoke series #4 by smeethesailor http://www.hitrecord.org/records/130257
smoke series #6 by smeethesailor http://www.hitrecord.org/records/130266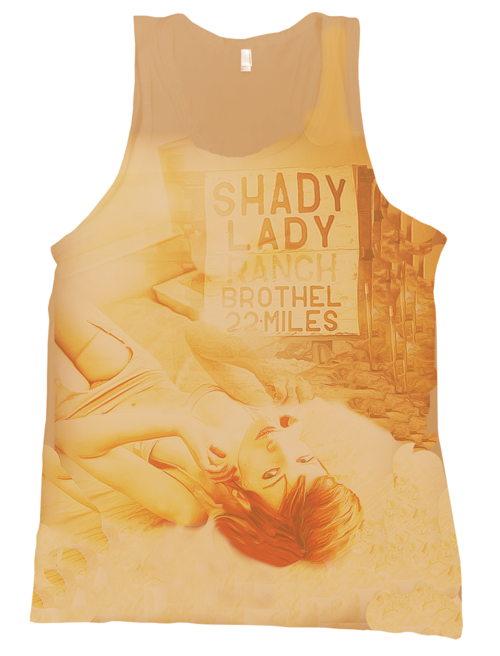 i designed this originally as a poster, but thought it would look cool as a tank. i doubt it will be made because of the subject matter, but I like it so i thought i'd post it
I also need to credit/ resource saintmaker for use of one of his road images, need to dig through his records to find it

•
2828 Hits
•
74 Recommends