SECURITY GUARD 1: See what?

SECURITY GUARD 2: Nothing...nevermind.

SECURITY GUARD 1: Can you believe the weather we're having?

SECURITY GUARD 2: Yeah, they're saying record highs across the board.

SECURITY GUARD 1: Great, I've already had to mow three times now this month.

SECURITY GUARD 2: Damn. Riding or push?

SECURITY GUARD 1: Riding

SECURITY GUARD 2: Nice.

SECURITY GUARD 1: It is. Only takes me about 10 minutes to do the whole thing.

SECURITY GUARD 2: Shit...mine takes like half an hour with a push mower…hey...hand me my coffee will ya.

SECURITY GUARD 1: I can't believe you drink this crap.

SECURITY GUARD 2: It does the job.

SECURITY GUARD 1: But it tastes like garbage

SECURITY GUARD 2: I don't mind it.

SECURITY GUARD 1: Whatever you say. Oh, you watch any of the game last night?

SECURITY GUARD 2: No, had to finish the siding on the house. We win?

SECURITY GUARD 1: Of course not…they're bums. They gave up seven runs in the first inning.

SECURITY GUARD 2: Jesus, what was the final?

SECURITY GUARD 1: Seventeen to three.

SECURITY GUARD 2: There goes the season.

SECURITY GUARD 1: Yup.

SECURITY GUARD 2: Hey did you see that?
•
6190 Hits
•
92 Recommends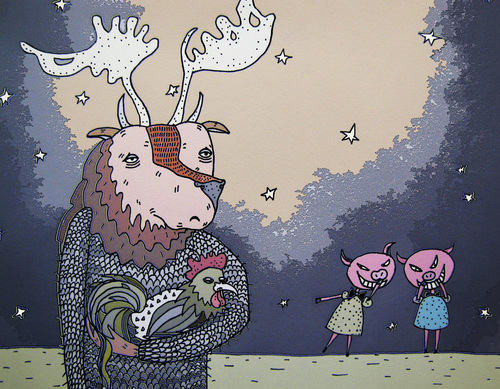 Mortimer and Harold knew their love was unusual, but that didn't stop the whispers and snickers from hurting.
•
8631 Hits
•
125 Recommends
"I think I'm going to quit soon."

"Why's that?"

"Because no one is going to read this."

"That seems a bit rash."

"Well I don't have any cute, witty things to say in under five sentences, so what's the point."

"I mean if you are going to be an asshole about it maybe you should quit."
The birdman crows his coward song,
and warbles for the writhing worm.
He stoops and bows and cranes his neck
scratches, pecks, and dies.
His feathers rot and stink with age.
Flies buzz about his bones.

They buried him
out back somewhere,
with shoveled hands and memories.
His ghost now lingers in his cage
like filth;
caught in the fibers of the newspaper house.
| | | |
| --- | --- | --- |
| | Looking around at all the tiny sentences, the paragraph felt suddenly out of place. | |
| | | |
Nimbus came to play one day,
But the children saw and ran away.
He was so sad that tears did flow,
And they all were glad when it was snow.
Awake in the night by hot discomfort.
The green eyed monster wrapping at my door,
With stealthy tendrils reaching to the shore.
The womb of life now mine seeks to erase.
Talons, teeth, and tails; buzzing wings and roars,
A living land gives birth to living lore.
Oh how my prison feigns this floating fort!
Flies, plague, and rot never can I forget
This fertile cradle more now a casket.
Audio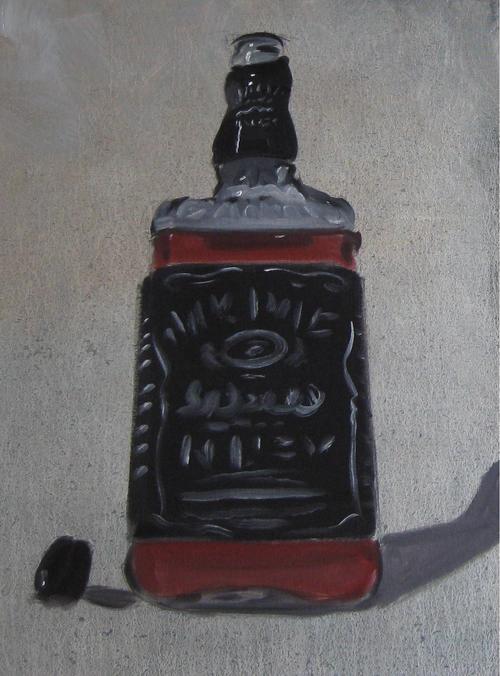 Update Required
To play the media you will need to either update your browser to a recent version or update your
Flash plugin
.
Rye Whiskey is a traditional song. Here is a shortened version of it on banjo and my attempt at singing.