Released
| | | |
| --- | --- | --- |
| | "The tragedy of modern life is how simply each one of us can be replaced", said the light bulb and flickered gloomily. | |
| | | |

She said I'm heartless, so I ripped my chest open to prove her wrong.

See? In your face, bitch!

With every cookie she ate, her body grew a bit bigger

and with every comment they made, her heart grew a bit smaller.

I: Wow, you can fly, that's awesome!

SHE: Not that awesome.

I: Why?

SHE: I cannot land.

I: You cannot land...?

SHE: Haven't touched th...

Some people are allways wrong, and she was one of these people. Even when she knew what the right thing to do was, she still got it wrong. And that's how she got lost that day.

At th...

| | | |
| --- | --- | --- |
| | The look on her face expressed deep loathing and excruciating pain, but I refused to apologize. I mean, I can't be blamed, I'm nothing but a LEGO brick. | |
| | | |


| | | |
| --- | --- | --- |
| | I came up to him all excited and he gave this cute childish yawn and said "hey, where's my dragon egg" and I was like all shocked and WTF, it was supposed to be a surprise but he just mumbled "o... | |
| | | |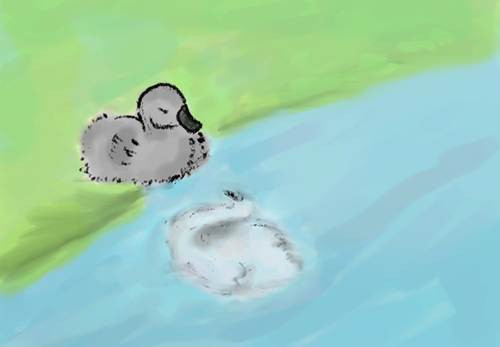 The original ending makes my brain scream 'WTF??' Are we telling unpopular kids that one day they will be cool and pretty? And if they won't?
This story shouldn't be about waiting to find out you are actually great [I'm a swan now! All the ugly birds can go to hell!]. It should be about loving yourself as you are.