Released
She emerged from the forest with leaves in her hair, scratches on her face, no shoes, and only shreds of clothing remaining.

Her lips started moving and formed the words, "It worked! It really worked!"
| | | |
| --- | --- | --- |
| | does anyone know where I can buy a bunch of bells and dogs? I need a lot of them. #forscience | |
| | | |
I keep trying to write about you

the shape of your face

the flow of your hair

the sparkle in your eyes

the warmth in your smile

the melody of your laugh

but your loveliness cannot be captured with words

Inspired by tehillim16's Icon, Lovely Words
| | | |
| --- | --- | --- |
| | Only she knew that she left her glass shoe on those steps on purpose - she really hated heels. | |
| | | |
Here's a reel of some of my favorite video RECords and highlights from HitRECord in 2012
It finally worked! Big thanks to Matt Conley for helping me with the file formats!
If I miss any resources, please let me know!
Happy New Year!
-Sirjaut :)
•
7857 Hits
•
103 Recommends
"Baa, Baa, Black Sheep,

Have you any wool?"

"no."
•
1536 Hits
•
66 Recommends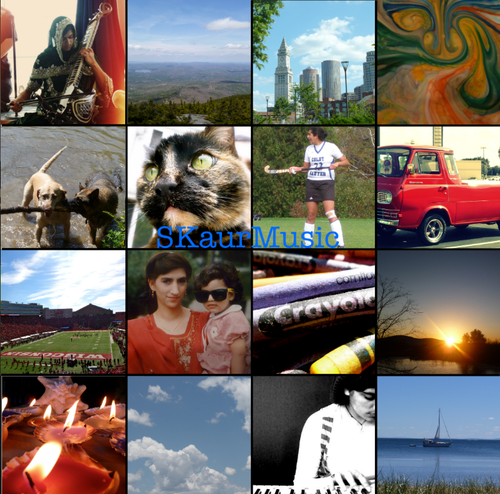 1) I'm a Sikh and a lot of our prayers are centered around music. This is one of the instruments I play, it's called a taus (which is Persian for "peacock", because it actually looks like a peacock!) My religion helps guide me to become the person I am
2) I lived in New Hampshire for a year, and this was on the top of one of the mountains next to where I live. I love love love nature (as you'll be able to tell)
3) Boston! I love big cities that have a small feel to them (Boston, Madison, Austin, Seattle, etc)
4) I'm all about different art and media types. This is food coloring in milk!
5) I love my dogs :)
6) I also love my cat :)
7) I played field hockey for 8 years, and this is from my collegiate NCAA debut season. I got MVP for my team! Unfortunately I had to stop playing because of injury. But there isn't a day that goes by where I don't miss it
8) My dream car is either A) Jeep Wrangler B) Vintage Truck like this one!
9) ON WISCONSIN! my school :) Badger Football games are AMAZING
10) Y'all have seen this one before, but I had to include it. I wouldn't be where I am today without my amazing parents and family (this picture is my mom and I when I was about 2)
11) Crayons (and stuffed animals, mind you) defined my childhood
12) Again, this is from New Hampshire. It's a sunrise and as much as I hated getting up that early, watching the sun come up and the birds chirp has such a calming feeling to it
13) I absolutely adore the ocean. These are candles I made with shells from around the world. When I get the chance, I'm going coastal
14) Summer is my FAVORITE season and these clouds remind me of the care free summer days
15) I play piano! I know I haven't been able to show that on this site, but I've been extremely busy :/ when I get the time, I'll hitRECord some work and show you! For now, you'll just have to check out my youtube channel which is youtube.com/SKaurMusic
16) Again, summer! Summer reminds me of friends and family, and I can't imagine life without my support system
that's all for now, folks! let me know if you want any of these uploaded in their full form!
-Sirjaut
| | | |
| --- | --- | --- |
| | Knowing there was a wall between reality and fantasy was my saving grace… And also my demise. | |
| | | |