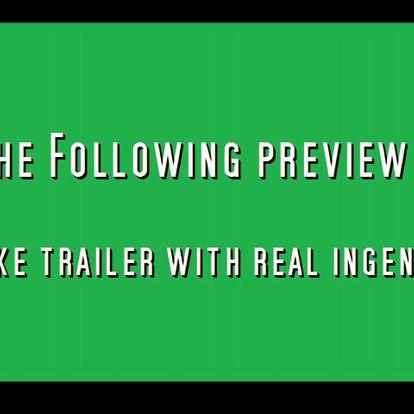 Request List:
Video Editing

Cut together trailers of any kind

Writing

Pitch a concept

Trailer Outline

Cinematography

Shoot any kind of footage for a trailer

Animation

Other

Graphic Design

Design a red or green band
2 Contributions
Released Apr 01, 2013
Whether teaser or theatrical, trailers have the effect of engaging an audience within a brief fraction of time. Their main purpose is to make someone want to see something by capturing enough of the highlights to provide a taste of the delicious whole.
I thought it'd be interesting to create trailers of all kinds.
Let's say you're working on a short film, and you want to share a tidbit of it with the community. You could make a little sneak peek to demonstrate how the finish RECord may…