Released
The amount of things I've learned making this is kind of staggering - like being on a new planet.
When I looked at the original record, I was really pleased that it encoded! Then pretty annoyed at what the compression had done to it (artifacts - good for Indiana Jones, bad for HitRECorders).
So I did some Googling and found a YouTube vid showing how to compress videos so that they don't come out looking like you rolled them around in the Temple of Doom. Hooray for the internet!
The bridges and overpasses are ribs
Connecting the street-spines and -sternums.
Arcing over the inner workings
Graceful sweeps of concrete and steel
Moving gently in the city's breath.
Solid and flexible
As they hold us upright.
Audio
Update Required
To play the media you will need to either update your browser to a recent version or update your
Flash plugin
.
I am in no way a singer, but I figured I could give it a try for a song written by my darling dad.
Alas, all good things must end, even amazing HitRECord shows.
Adieu, adieu, parting is such sweet - oh hey, Conor Oberst is coming to town!
Cacheth hitting RECord the old-fashioned way. She's incredibly fast & incredibly good.
If I may editorialize for a minute, this right here is why I love HitRECord.
Most people don't ever have the opportunity to have 1,800 people cheering them on. But look at these people! They deserve your applause! ARE YOU NOT ENTERTAINED?
Also I am a truly awful videographer. I was having too good a time to even try to keep the camera steady.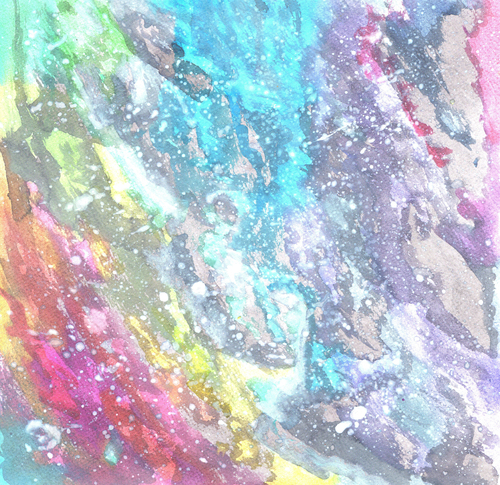 We refuse to let House of Awesomeness '13 go. This late-night less-than-sober space watercolor brought to you by HOA13 mini-meetup of _hayling, cacheth, and my humble self.