Released
Audio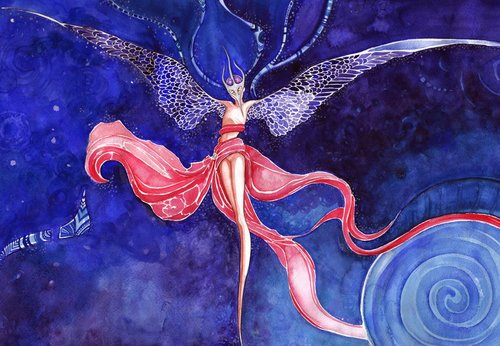 Update Required
To play the media you will need to either update your browser to a recent version or update your
Flash plugin
.
Having a lot of fun singing some of the beautiful poems that are being posted!
Here's a song remix of LizSmalls's powerful poem, Glass.
I purposely left space for a rap or some spoken word so please have at it, everyone!
Also, this could totally use more instruments - guitars, bass, keyboards, etc. etc. etc.
Stems are now posted and resourced as well!


Silence
so loud
that you can't hear me
screaming

Pain
so soft
that I love this
feeling

Brightness
so dark
that i can't find you
there

Love
so cold
that i don't even care

They carried their hearts inside of a shoe box,
and nervously made an exchange.
•
1168 Hits
•
42 Recommends

Cosmic radiation through dime-store drinking straws

Blisters on my heels that refuse to heal

A black hole aftermath when the room depressurized

All our novels falling from poorly supported shelves

Onto floors I've claimed as my own

There is no comfort for a perpetually broken boy

Like me

My broken back, your useless literature

Your discarded gifts, my dead flowers

My sandstone knuckles, your lilac candles

We're a god damn mess, and we're only getting worse

I used to live where the coyotes could get to me

And deer stopped to bow at the sight of my hands

Pulled by my hair through the muck and the mud

Until I ran towards the rising sun, towards you

I've fashioned a crown from the stems of white roses

And the pedals are all turned to rot

What kind of king I am, sleeping on the floor

When you left the door open, it scared me like war

A mouth in the wall that's lost all but one tooth

You could turn the deadbolt, but you never do

And I constantly wonder, how much electricity I must build up

To lay down with you once, and levitate you out of your head

How much electrostatic glow I'd have to project

To keep you safe in bed

A chorus of beartraps

Set to

Take the skin

Right off my feet

But this body, these bones

Have left me no place else to go

My body, my bones

Are cared for with little hope

A choir of canaries

Left to

Sing that hope

Right out of my heart

But this body, these bones

Can't hear love in your tone

Your body, your bones

Can't tender these river stones

A band of thieves

Trying to

Steal the gold

From your empty veins

But this body, these bones

Are trying to wrap around yours

My body, my fragile bones

Felt this as love, not chore

A museum of pockets

Asking for

The coin with the saint

To bring me back home

But this body, these bones

Aren't mine, they are loaned

Your body, your bones

A love I want, a love I never owned

Those bodies, those bones

I am a ghost, one of many clones

Your body, your bones

Bones that will kill me once another man owns

It's hard to believe

That we

Become nothing but

A pile of bones beneath

All our loves and our dreams

Of staying in bed

With someone we held

For the long hours before

The sun ever tried to interrupt

A perfect blue before the light

In a tiny room

I've never tried to stand in

But found myself locked inside

Even when I'm breathing

Outside

And if we could live forever

I don't think I'd want to

Because knowing

We'll one day be parted

Makes the kiss you gave me

More than just the meeting of skin

But a declaration

That you'd waste your little time

Searching with your lips, to find mine

Even if it was empty

A gesture of dark, cheap wine

It wasn't poison, nor divine

Because I had you for a moment

Ones we're constantly losing to fate

That's enough to give me purpose

And grace

If I tried to live forever

And we stood close for all time

Ten minutes would seem like dust

Birds without the wings to climb

I'd rather chase you for my life and fail

Than spend eternity in your bed

And watch the seeds we've sewn grow stale

Hi Everyone!

I thought it might be cool to develop the Japanese Folk Tale Collab in the following way:

Remember when you were younger, and you got those books that had an accompanying cassette? You would read the book along with the narrator (there was sometimes a sparkly jingle when you had to turn the page), and the soundtrack would include sound effects, music...

I thought it would be very cool to create a kid's book in this format based on the Japanese Folk Tales. It could include one long or multiple short stories. There would be an accompanying CD and we could even have a section at the back where we have origami templates so the kids could try their hand at creating simple origami characters. Here's how different recorders could be involved:

CURATORS: Everyone can curate possible stories, and once these are established they can curate music records, voice over records etc.

VOICE OVER ARTISTS: Different artists could play different characters in different stories

MUSICIANS: Artists could score the different stories

WRITERS: Writing stories to be included

ILLUSTRATORS: Design the look and illustrate the book.

I think it would be a wonderful little parcel that would be loved by a younger audience and provide a multi-sensory activity that they can enjoy with kids and adults alike!

Px
•
1248 Hits
•
32 Recommends