Released

Audio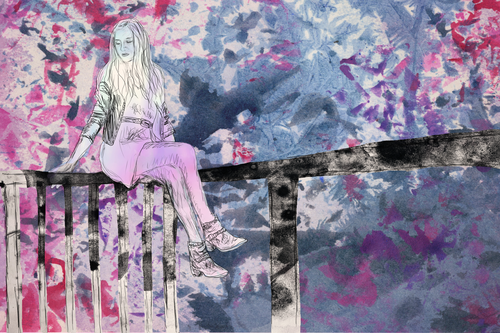 Update Required
To play the media you will need to either update your browser to a recent version or update your
Flash plugin
.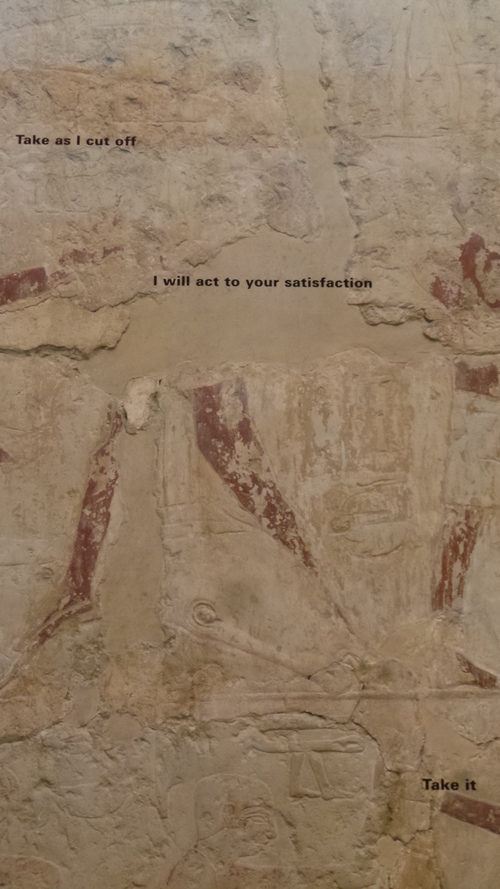 this is a raw unedited photo i took of a translation (written on the protection glass) of hieroglyphics in the Mastaba Tomb of Perneb (ca. 2381–2323 B.C.) at the Metropolitan Museum of Art, NYC
it's public domain if it was written in 2300 B.C., right? ;o)
•
2122 Hits
•
47 Recommends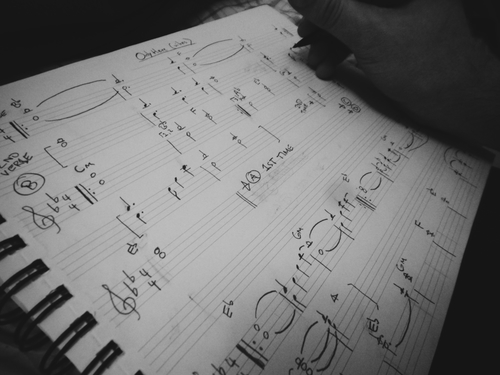 currently working on my first full-length album, using completely new non-hitrecord-related material, due 5/1
although there's a bunch of computer programs that allow me to compose sheet music, i prefer to write it out the old fashioned longhand way.
it's like meditation for me. it's my zen center.
<3
•
1259 Hits
•
52 Recommends



Individuality ("what about you sets you apart?/makes you special? ")


You = the HitRECord user (HitRECord Profile videos)


RECords showcasing uniqueness/sense of self among society




also, i get a kick outta the visualization of JGL saying "this week's episode is regarding... YOU!"

this is an unedited photo, taken at the Metropolitan Museum of Art, flipped upside down
the coins in the pool of water become stars, both used for wishing
<3

Audio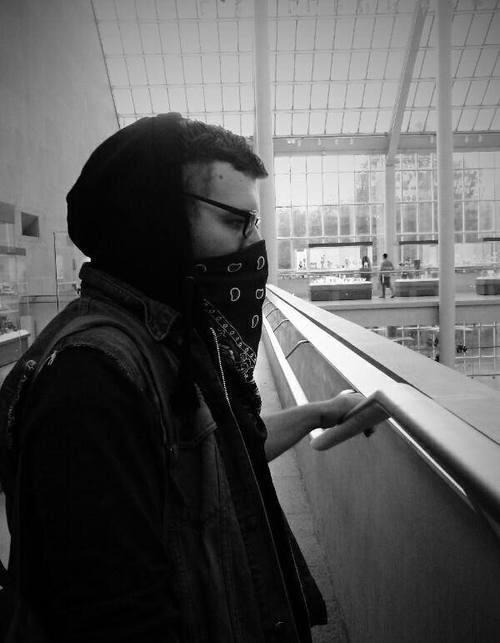 That Girl From Babylon (Robo REmix)
Update Required
To play the media you will need to either update your browser to a recent version or update your
Flash plugin
.
spontaneous song made from Brandon's poem
guitar (tuned EBEAC#E) recorded from tube amp
enjoy
•
1681 Hits
•
30 Recommends

Audio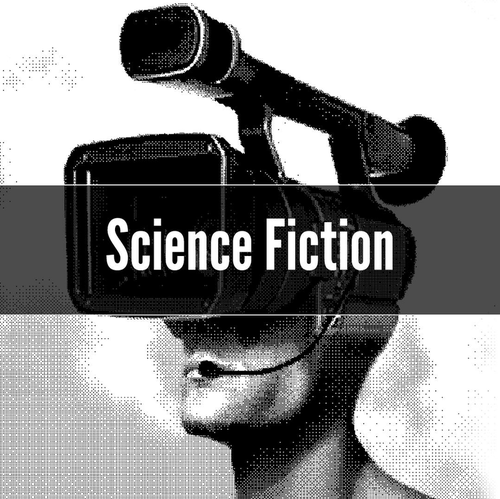 "Science Fiction" Robo Edit
Update Required
To play the media you will need to either update your browser to a recent version or update your
Flash plugin
.
here's my edit
made Richie's VO the intro, which i kinda like. reminds of the White Stripes "Little Acorns" intro
•
1092 Hits
•
18 Recommends

This is my stratocaster.
It the instrument with which I hit RECord.
Though i've tried to settle on an actual name for her, I've never found one that suits my taste.
However, in recent years, I've come to call her simply "The Woman" (a knod/reference to Sherlock Holmes' nickname for Irene Adler)
Any RECord I have made that has electric guitar on it, it's this guitar (the sole exceptions being this song and this song)
It's the guitar that you hear on Diamond in the Rough, Lovely Visions, Either/Order, The Spaces Between, and plenty other RECords & REmixes
the sticker is the actual 2011 HitRECord Fall Formal afterparty pass (which i went to, thanks to Pamagotchi)
This guitar was actually my first electric guitar, gifted to me when I was 14 by my parents in 1998, the same year it was made. Over the 16 years in my ownership, she has gone through numerous modifications, all of which were done myself.
The body itself is all that remains of the original guitar.
The original rosewood neck was actually "traded" for a friend's maple nitro neck of his strat (a Mexican Squier), back in 2001.
Being somewhat inspired by both Eddie Van Halen and Jerry Garcia's approach to modifying guitars to get the right sound they desired, I continued to go through different pickup/electronic modifications, though I always made sure to retain a "rule" of keeping the electronics non-digital and making it simple enough to get the sound I wanted without having to go through a bunch of switches and knobs.
In 2008, after years of gathering dust in storage, I decided to giver her a real "makeover" - I bought all new pickups, hardware, wires, knobs, etc. - and with a screwdriver and a soldering iron, I assembled the guitar you see here. I soldered every wire and screwed in every bolt.
I've always felt that the bond between the artist and their instrument is very important - And when you pull apart/put togther said instrument, it makes that bond even stronger. You make it truly yours, rather than just something you bought to play. It becomes a part of you. Your instrument is the vessel of your creativity, so you better make that vessel look and sound and feel the way you want it to :)
for the guitar geeks out there in HitRECordland, here's a list of the details/modifications:
Alder body
Maple neck (nitrocellulose finish)
Bridge pickup: DiMarzio DP100 Super Distortion
Neck pickup: Seymour Duncan SHPR-1n P-rails (P-90 & single coil rail)
1 Volume knob
1 Tone knob
1 toggle switch for P-rails: switches between P-90, single coil, and both (humbucker)
3-way pickup selector
Fender '62 Reissue Stratocaster Tremolo Bridge
Ping tuning peg machines

Audio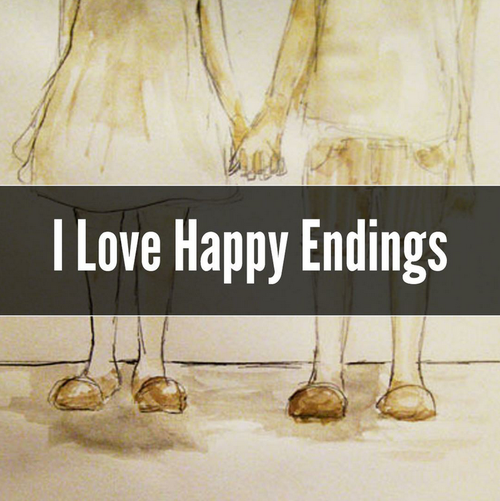 Happy Endings *Extended Ending* (Robo Arrangeme...
Update Required
To play the media you will need to either update your browser to a recent version or update your
Flash plugin
.
here's the latest version of my extended ending arrangement with lots of new (and really cool) additions
gonna keep going at it, and i still have to add some things myself, so expect a new version very soon
awesome job to all the people i used here
<3