Just jotted down some rough lines for the "Untitled Fire Poem" collaboration that I remixed together from the community's writing. This is the type of train of thought I'm going for with this piece; not something that necessarily rhymes, but writing that sounds like someone talking. Also, I think the writing should really focus on some sincere memories.
Who's up for keeping the fire going as they say, and remixing other contributions together?
==
Remember that night when we tried to build a fire?
We cursed the wind as our cigarette lighters sputtered and sparked.
Like we'd shamed our ancestors.  Like we didn't deserve the woods or the dark.
We weren't survivors; we were imposters.
I thought back to being five years old, when I loved the look of embers trapped inside a stick.
I'd wave it around like a magic wand, and my brother wielded his like a flaming sword.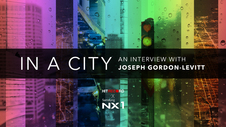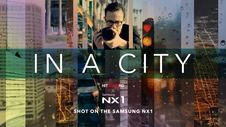 Here is the final script for our "In a City" short film. I just made a slight tweak to the previous version. I can't wait for all of you to see what we've made together. 
==
In a...
Continue Reading