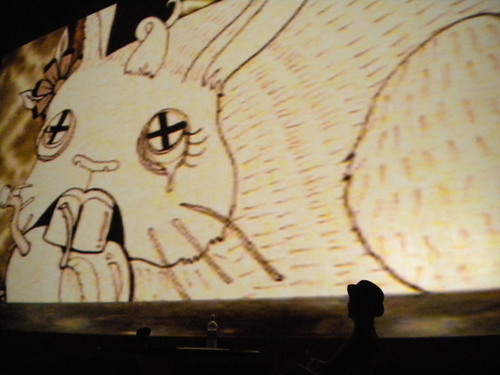 At the Austin Convention Center during SXSW, JGL and Bunnybaby (the corpse of to be exact) meet again
•
1192 Hits
•
14 Recommends
Joe's beautiful rendition of Rian Johnson's Man in a Herringbone Hat.

I'm still waiting on what comes first - Tom Waits or the pancreas of a whale.

I have a higher resolution version and I would be more than happy to send it to you.
•
1434 Hits
•
34 Recommends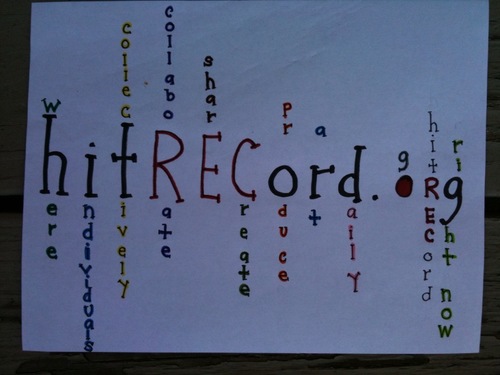 Someone asked me about my red button today and I proceeded to talk about hitRECord. Then, there was more doodling in class and this is what happened.
•
1097 Hits
•
23 Recommends
•
1017 Hits
•
21 Recommends
Frustrated at his failed attempts to be seen as a tourist, the chameleon headed home.

Everywhere he traveled, he simply blended in.
•
1746 Hits
•
50 Recommends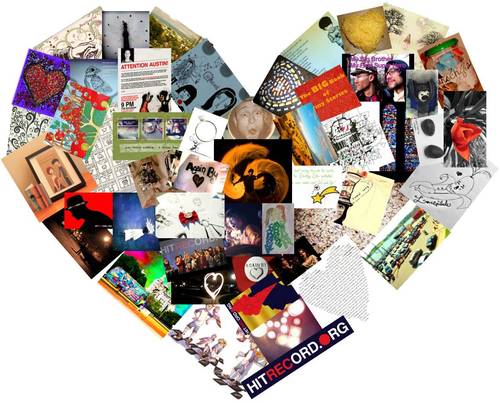 I made a compilation of the RECords that I have RECommended and enjoyed seeing here at hitRECord. I love that there is a story behind each one and that most of them at one point or another is related to another RECord here on this site. I love the creativity and uniqueness behind them. In short, I love you hitRECorders.

If by chance, I missed your RECord, just leave me a REmark.
•
2808 Hits
•
79 Recommends
•
1466 Hits
•
29 Recommends
141 feet between me and the net. I have no idea what I was thinking.
•
1273 Hits
•
22 Recommends