Released
While waiting for a bus today, I happened to sit next to this guy, and I was inspired to RECord him. He was just going about his day, being artistic, and enjoying a hobby - he is not bad either. I thnk it is so cool when you catch people being so candid. He didn't know I was filming hm. *wink*
I would love to see what others can come up with while out and about during the day. For those of us who live in urban enviornments and take public transit, or who spend a lot o f time commuting, this can…
Read More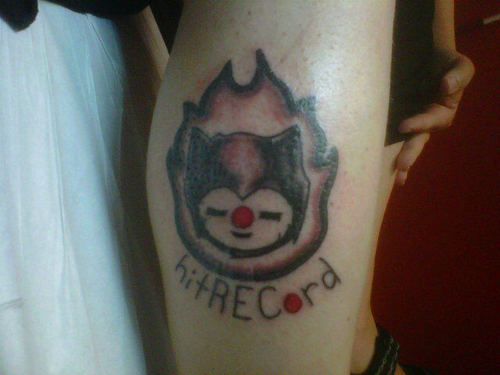 This seems perfect to celebrate the regularity, the dedication, and the essence of 11/11, hitRECord, and hitRECorders. :)
•
1583 Hits
•
43 Recommends
Joe, I wrote this for you when I heard the news. You are in my thoughts and prayers. I send my love and condolences to you and your family. He is at peace, and remember that he will always be with you. Keep his beauty in youir heart always. He is spinning and teachng in heaven now. :)

Q

BEAUTIFUL DAN ! AN INSPIRATION AND HERO!

In the early morning, this is the time of day when I need you the most. When I wake and open my eyes for my first peek at the day, and then think about my life and the good things in it, you are the positive force making me want to be better.

When I do anything good, when I make a difference in the world, I know it is because of you and your influence. Your love for life has inspired me, made me think, made me want to change what I can.

My love for Mother Earth, for the animals who have no voice, and for each and every person that I come in contact with everyday, this is all because of you. Your soul is moving me, spilling out of me, teaching me to love as much as I can, and to do as much good as I can. Make a difference, do big things to evoke big changes.

Each time I smile, each time I make someone else smile, you are behind those wide grins. All the little things that I do to make someone's day brighter, a little happier, or more peaceful, these are your gifts at work. Gods love, and his sweet kiss are coming through your beautiful soul.

Love for life, laughter, and compassion, I have learned these things from you. A sweet River rolling peacefully through life, nourishing, making a difference to everything coming in its path. Make others laugh, take care of God's creatures, show compassion always, and most importantly, always see how special each and every person is. This is you, this is Dan, a beautiful son, brother, and hero.

Heaven was feeling a little dull, and it needed to be spruced up a bit, so all the angels, and GOD, were sitting around asking what they should do.

God sat and pondered a minute. "We need another angel. One full of fire and spunk. " So, God sat and thought another minute. "Burning Dan. That's exactly who we need up here."

Heaven just got another angel - spinning fire and teaching them all.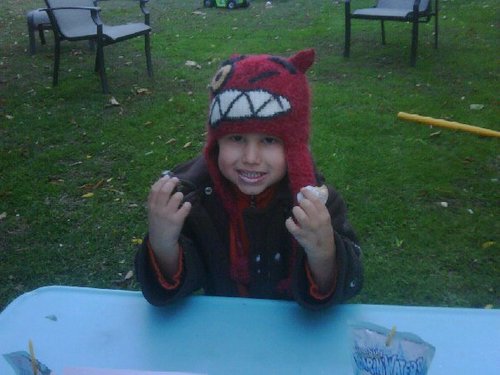 To die a good death is a honor. The munchkin sacrifices himself for the sake of a child's happiness. All that is left is a giggle, a smile, and powder on the lips. CHILDHOOD AND SIMPLE BLISS!