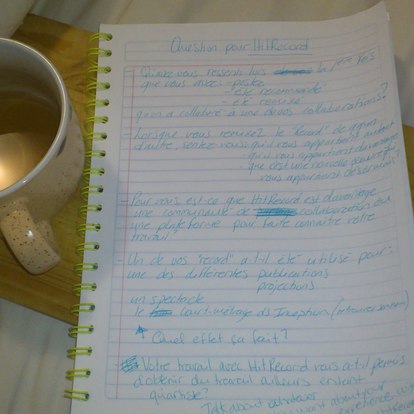 Request List:
Writing

Video Editing

Graphic Design

Animation

Music
0 Contributions
Released Sep 20, 2012
I'm preparing an essay on the HitRECord experience for a seminar on intermediality. So, I would like to have your impression on your experience. You can share it by writting a text, drawing something, singing, well anyway you would like to share your experience. Here's a few questions I would like to be answered.
- How did you feel the first time - you post a record?
                                             - your record have been recommend?
                                             - your…