Released
Drawings, various. Joy! :3
- He's almost perfect; there is only one thing wrong with him.

- What's wrong with him?

- His eyes.

- What's wrong with his eyes?

- They are only for her.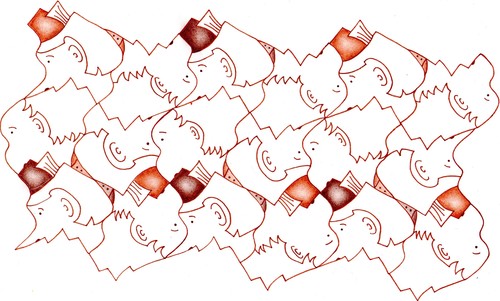 I tried to think of patterns and the first thing that came to mind was family patterns, like the things we inherit from generation to generation genetically and otherwise.
What came out was a tessellation of a father and son, both very kind looking, if I do say so myself :)
Hope it works in the collab somehow!