Released
Author's Note: Special thanks to kouralilly, SAM-urai, musing5225 and Christopher.Harn for helping with/looking over this.

*****

INT. HOSPITAL - EVENING

Blurry POV shot of a white hospital wall.

NARRATOR (V.O.)
The walls pure as a newborn babe,
But the tears block her view,
All she can do is smell.
Smell all the sad stories before
her,
She smells them everywhere that
doesn't smell sterile,
Everywhere they didn't get to yet.
She remembers,
When she was a little girl,
Her room felt like this one

INT. CHILD'S ROOM - NIGHT

A little girl is huddled on the floor, knees to chest.

NARRATOR (V.O.)
Too big
Too many corners
Filled with the unknown
On those nights
She'd crawl
Towards the light
The safety
And whisper
Please hold me,
Mother

INT. HOSPITAL - EVENING

POV is clearer now. We can tell it's a hospital room. A NURSE
enters wearing a grim look on her face. She has the stone
faced look of a sad proffesional.

NARRATOR (V.O.)
The look on the nurse's face makes
her wonder,
How anyone could think no news is
good news,
In the eyes beneath the mask that
is her face,
There is road weary empathy from a
woman,
Like an exhausted swimmer,
She no longer has the energy.
She remembers
The last time she saw a face like
that.

EXT. OUTSIDE - DAY

Still POV. The location doesn't really matter. Overlay
transition between the Nurse's face and a TEENAGE BOY's.
They're wearing the same expression. The Boy is talking but
it's inaudible.

NARRATOR (V.O.)
It was on a boy who knew best,
Whose eyes held empathy,
And whose mask,
Held the promise of never,
She remembers...

Shot of a TEENAGE GIRL, head in hands, runnign home.

NARRATOR (V.O.)
Tear stained sidewalks,
On a blurry walk home,
She remembers...

Shot of TEENAGE GIRL hugging her MOTHER.

NARRATOR (V.O.)
The comfort,
And safety,
She remembers whispering,
Please hold me,
Mother.

INT. HOSPITAL - EVENING

WOMAN is in hospital bed with MAN standing next to her.
DOCTOR enters. He's talking his voice is inaudible.

NARRATOR (V.O.)
In a voice like disinfectant,
The doctor says what she already
knew,
There was nothing they could do,
The tears come then,
Not just hers,
But his,
Theirs,
This pain is theirs,
Like everything else,
They share it.
She remembers,
Everything else they shared.

INT. LIVING ROOM

Man is sitting on a couch nervously tapping his foot.

NARRATOR (V.O.)
The anticipation

Woman enters holding pregnancy test.

NARRATOR (V.O.)
The news

Man jumps up and hugs Woman. They are both about to burst
from joy.

NARRATOR (V.O.)
The joy

INT. EMERGENCY ROOM - NIGHT

Man is sitting in a chair too nervous to sleep.

NARRATOR (V.O.)
The sleepless nights,
The fear,

Man and Woman are sitting with a DOCTOR. He is delivering bad
news. Woman is about 4 months pregnant.

NARRATOR (V.O.)
The fear,
The dread,

INT. HOSPITAL - EVENING

Woman and Man are holding each other and crying.

NARRATOR (V.O.)
And now,
The sadness,
The loss.

INT. HOME - NIGHT

POV walking through a house.

NARRATOR (V.O.)
Later,
She finds herself back,
In that home of comfort,
That home she was hoping to
emulate,
That home they were going to build,
That home they will build,
But not tonight...

Find Mother in the kitchen.

NARRATOR (V.O.)
Tonight,
She whispers words,
She was hoping to hear,
Please hold me,
Mother.

THE END
I'm Mottelz and here's what I can do:



Write (Pretty much anything).


V.O. But I CANNOT sing (and for the sake of all the glass in the nieghbourhood please don't ask me to).



Edit Video (This is something I really want to get into more this year).



Talk into a camera. (I think I might be able to do something that passes for acting in some cases, but I don't own any recording devices beyond my cell phone and laptop).


Graphic Design (READ: I kinda, sorta, might be able to use photoshop and illustrator, but I'm not the best or the worst at it.)



The things I can't do are basically Animate and Draw.

Please challenge me (I'm really bored and therefore usually get around to things pretty quickly).

UPDATE: I've been trying to do the video editing challenges, but I can't. I just can't handle that medium despite my best efforts.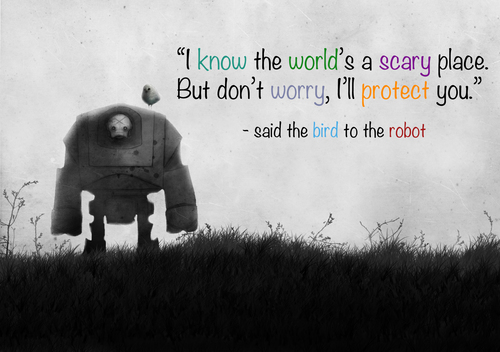 I loved Jsk's remix of this awesome piece. I just changed the words and added some color. It's the same story though.
•
1869 Hits
•
108 Recommends
•
1703 Hits
•
106 Recommends
This is my 500th RECord, so I wanted to do something special.
This is also the last time I ever attempt to animate anything (seriously, I had no idea how much patience it takes to animate something as simple as this. I could never imagine trying to anything more complex, and don't even get me started on rendering.)
I will upload the audio and zipped project (audio, PSD and AE project files all included) separately.
Hope you enjoy.
(I'm not sure about how it looks, but trust me it was hard. I spent over 4 hours to produce this clip which is under a minute long.)
•
2235 Hits
•
78 Recommends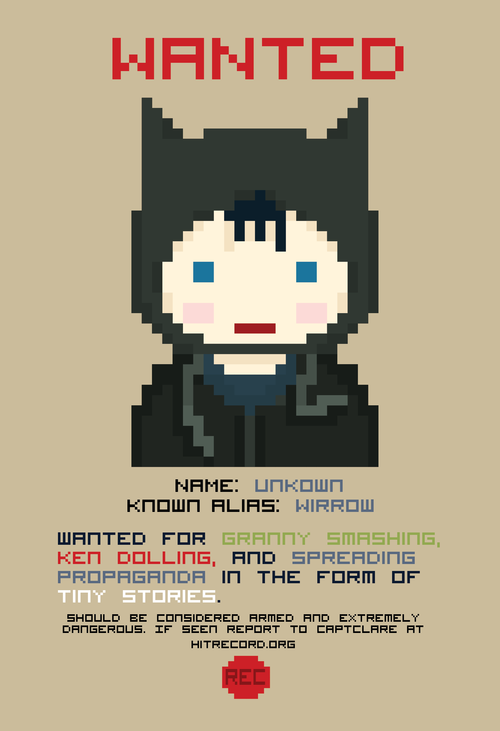 For CaptClare's ToC Round 3 Collab. Hope someone uses this. all colors used in the text were taken from the Offical Brand Assets.
•
2165 Hits
•
131 Recommends
I think I doubt myself too often.

I think I'm better than I think I am.

I think I think too much.

I know I'm not the only one.
•
1091 Hits
•
78 Recommends
"How in the hell did you survive that."

"Barely."

"Sounds like an incredibly stupid thing to do."

"As are most decisions I make. But what are you gonna do?"

"You could try thinking before you act."

"Now where would the fun in that be?"

"So, you are of the school that states to live one must be charged full of adrenaline."

"That's what they tell me. I like to think of it as surviving things I shouldn't be doing. If you're not doing that, where's the challenge in life?"

"So to you, the challenge is to survive stupidity."

"To put it in a nutshell yes."

"To me it is to find the funny. To see the extraordinary in the ordinary."

"Seems like you spend a lot of time looking."

"I spend even more than that apologizing for being late."

"Why's that?"

"Looking takes time, and so does enjoyment."

"And what of bad days?"

"What about them?"

"What to you is a bad day? Is it a day when you don't find a reason to laugh?"

"It might be but I have never had such a day."

"But you must have bad days."

"Why?"

"Because everybody does."

"So, let them. I don't. Something bad might happen to me, even a series of bad things. But I have always found that if I look hard enough I can find some reason to smile, something to enjoy, a reason to laugh."

"Teach me. Teach me to laugh at life the way you do."

"On one condition."

"What is it?"

"Teach me to sky dive."
0. Alive
1. Mess
2. Brother
3. Haircut
4. Sister
5. Move
6. Aleph
7. Back
8. Friends
9. True
10. Bully
11. Discipline
12. Big
13. iPod
14. Asshole
15. Skip
16. Depression
17. Home
18. Retry
19. Perception
20. Critical
21. Learning
22. University

I loved this idea and I feel like it's something I want to add to every year. I also feel like it's soemthing I should get my younger siblings in to. I started with zero because that was my age for that year. (don't worry it confused me too for a minute.)