Released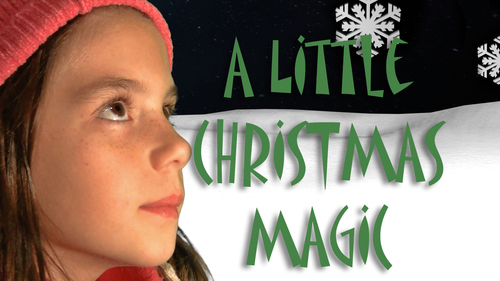 http://s3.amazonaws.com/hitrecord-prod/record_attachments/1473774/encoded/web_sd/sethbang-1473774.mp4
Put on your headphones! Turn up the speakers! Ho, ho, ho!
Welcome to my little Christmas film. Most of this is a REmix of the one I did last year. I added some new material at the beginning and end, so I think this is a genuine REmix. I also re-rendered the entire thing in 1920x1080 so it is much higher resolution than before. I fixed some mistakes, too. It's not perfect so please overlook some flaws. I seriously suggest downloading this and playing it on a big screeen with good speakers.
I didn't have time to start a new Christmas video from scratch (used a lot of spare time to make that WIHR video--some of which reappears herein) but this still took real effort--more than you would imagine. My poor little computers spent hundreds of hours rendering the work that took a hundred or so hours to make. I use 3ds max and Adobe Premiere, in case you are wondering. But enough about that...
I owe a HUGE debt of gratitude to grinline and his daughter, Kaya. She's a star in this little film and they really came through when I asked for their help. Her original material is here. The score is by WilliamG_music and I just love it. It was perfect for what I was trying to accomplish. Please be sure to give a recommend to both of those RECs, too. [I cannot find William's music REC.]*
I've REmixed about 171 other RECords and many have a fleeting appearance in the film. I hope that you'll spot each one but let me know if you need me to point one out. I'll try! You might also recognize the angel.
I want to thank YOU for being part of the hitRECord community and I hope that you'll accept this RECord as a token of my appreciation. Merry Christmas to all and to all a good <3
Peace
SethBang ~ Kirkland, WA ~ December 16, 2013
@SethBang on Twitter
*It took me several days to REsource all of the RECs. Let me know if you see one of yours and I have not REsourced it. I tried to get them all.


http://s3.amazonaws.com/hitrecord-prod/record_attachments/1505454/encoded/web_sd/marya-1505454.mp4
So much amazing art on here I had to showcase it. :)
•
2079 Hits
•
53 Recommends

| | | |
| --- | --- | --- |
| | One by one I place my fingers where your fingerprints mark the glass, marked the glass, will mark it. You have yet to arrive. I sit on the chair you have just vacate... | |
| | | |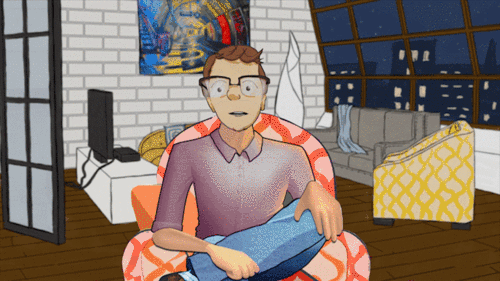 http://s3.amazonaws.com/hitrecord-prod/record_attachments/1462805/encoded/web_sd/sethbang-1462805.mp4
My one year anniversary on hitRECord was in September. It has taken me this long to put together my milestone tribute. I think it was worth it. My goal was to express gratitude for the site and the community and also explain why it means so much to me. Perhaps you will want to share this with friends and family who are not on hitRECord so they'll get a glimpse inside. A few notes:
Time -- This took me many hours to make, probably pushing triple digits, but I think it's particularly fascinating to factor in all of the time that the other artists invested into the RECords I REmixed. It must be thousands. How cool is that?
Gratitude -- I mentioned that I am very grateful for this site and for you all. I hope that I did not overlook any one at the mother ship in the homage sequence. My apologies if I did. I tried to get y'all in there! Also, a big shout out to tillycat for drawing my sidekick in this piece and spaceship for helping me find just the right music.
REsources -- There are 200+ RECords in the REsources. I tried to include REsources for REmixes but it's hard to dig so deep. Please let me know if I overlooked anyone. I know I missed a few. Also, the last 159 RECs are REmixed from my Christmas video and are tiny images flying through space. I can't guarantee that each one is visible but I did not want to leave anyone off the list. I'll be doing a REmix of that video soon, so you'll have another chance to see them.
Thank you for watching this short film. I hope you will enjoy it. I'm on Twitter @sethbang and I welcome you to subscribe to me here, too. You never know, I might do something else spiffy someday. Soon I will do one of those Q&A RECords that are so fun to read. I meant to do that today but I'm pooped.
Again by <3
!
November 22, 2013 - Kirkland, Washington, USA
•
10879 Hits
•
340 Recommends

Guys, this is the list with the name of hitrecorders that already Joined the SECRET SANTA COLLAB 2013, I'll be updating this list every Friday (starting Friday November 8th) .

Thanks...
•
2322 Hits
•
73 Recommends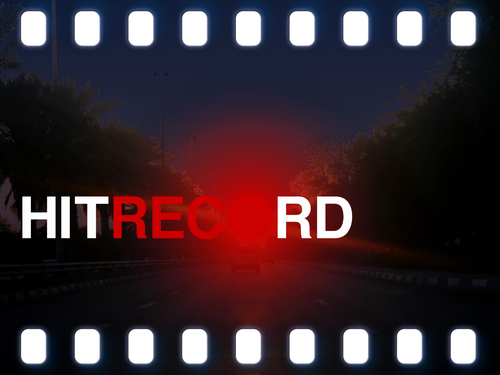 This was inspired by Saintmaker's The Road: To HitRECord 2.0
I mainly did this because I didn't know how to do it. I'm afraid I still don't. So, if you're in the mood for bitching about crappy RECords, here's your opportunity. Just list everything that's wrong with it.

I created a board game called Duopoly.

There are only 2 players: one male, one female.

They both control the board at the same time.

They sha...

Don't do it, don't do it
She repeated in her head
But she couldn't resist it, she flung out of bed

The terror billowed and billowed as she ran down the stairs

this is my primitive mathematician's understanding of the Einstein-Rosen bridge (wormhole).... but i thought of it for The Other Side collaboration! i didn't label the axes, nor did i add the third axis, which honestly i would probably get kicked out of math grad school for making such a grave error... but i didn't want to mess up my wormhole diagram, which took far longer than it should have due to my inability to draw circles and ellipses! :o

for those wondering, a BLACK HOLE is the top half, which sucks an object from our universe into a singularity (the wormhole origin), whereas a WHITE HOLE is the bottom half, which spits out an object into a new universe (the other side). this can also be used to "time travel," in which case the top plane is the present, and the bottom plane is the past or future, and both planes are connected due to the curved nature of space-time.... whaaat!!!!! crazy stuff!!!
unfortunately, white holes cannot or should not exist; they break some horribly important law of physics.... good god, which one is it.... this is why i'm not a physicist! if a white hole were to exist, it would be very unstable, which is why in many time travel movies they are like AAARGHHH YOU CANNOT GO BACK!!!
REMIXING IDEA: perhaps for a quick interstitial for The Other Side episode, a tiny person can be animated falling through the top and out through the bottom?
•
2508 Hits
•
93 Recommends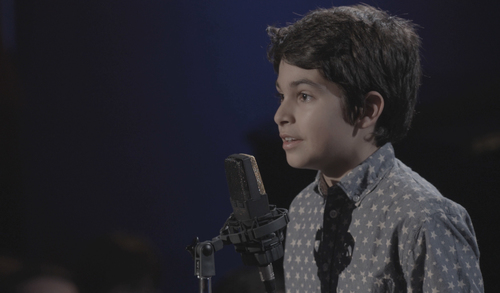 http://s3.amazonaws.com/hitrecord-prod/record_attachments/1350290/encoded/web_sd/hitrecord-1350290.mp4
Please refer to this Performance Reference of Daniel Zolghadri reading "Above It All" for the "Above It All" collab here: http://www.hitrecord.org/collaborations/7584
•
5312 Hits
•
269 Recommends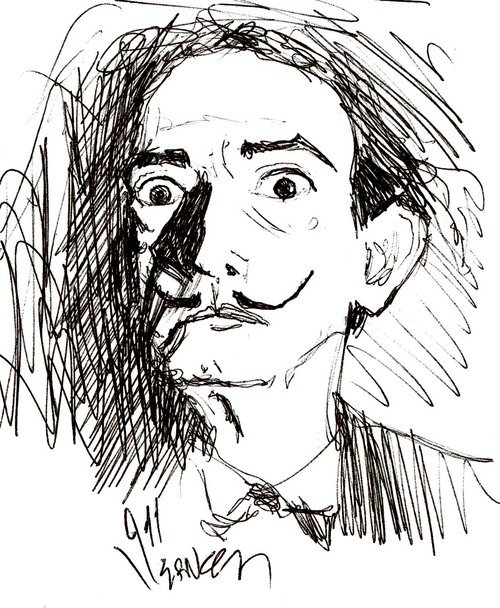 I love dali. I did this sketch last night while watching Mr. Magoo's Christmas Carol. On dvd. If you have not seen Mr. Magoo's Christmas Carol, I highly recommend.
•
1671 Hits
•
156 Recommends