Released
(Let me strive,
Not starve)

Am I nuts
For I call myself talented?
Even though I AM NOT able to paint a painter's best painting,
Even though I AM NOT able to rhyme the best rhyme ever heard!
NOT today,
NOT in this damn world!

This poem shall not end: I WANT TO WRITE a little more,
BUT my mind doesn't want me to!
So I leave and let it go.
(On today's day...)
I'm a big fan of fellow HitRECorder AeB's texts! They are great and touching! Wonderful words and wonderful verses. Very inspiring!

So, I got inspired ;)
(The lines in Italic are from AeB's amazing poem
"We'll Let the Waves Take Us".)

In waves

– A homage to the poetry of AeB

"Lover, sink down with me
into the depths of this dark blue sea",
she murmured. Sadie smelled his eau de cologne.
He was half asleep. His hand touched hers.
He was in love with her.
"Sure, we might grow cold
as the ocean devours us whole",
she stated smirking to herself.
She would never have thought
they would travel that far.

"We won't be able to speak
and may end up lonely and weak",
Gavin interrupted her dreams.
He had undergone some days without food.
He hated pain.
He would do anything to stop the pain.
Love isn't just a word.
"We'll long for the warmth of sunlight
But we will still have each other, right?",
Sadie asked him.
He nodded. He smelled her salty skin,
got up. His nose sank into her blonde hair.
It smelled as if it would consist of perfumes.
Just for a second he wished to die
by drowning in this sea of hair.

"So, lover, sink down with me
down into this unforgiving sea",
Sadie repeated the lines again.
She told them rather to herself
than to her lover.

Gavin licked the salt and sand
from Sadie's upper arm tattoo.
He had almost forgotten her kind, little words.
•
1175 Hits
•
71 Recommends
I was born with two arms,
Two legs
And a brain.
I was a pupil,
I was a student,
I was another,
I was a lover.
I sometimes watch the midnight train
And cannot but say
That I'm going insane
By wishing to know just everything,
By dreaming
of your soft, warm skin!
Let me live
And let me die,
Let me dive into your sea,
Let me think of sinking water
– PAY ME!
I need the money, little honey!
I beg you, please!
I beg you, squeeze me!
I beg you, you beggar!
Beggar, I beg!
•
1292 Hits
•
113 Recommends
Audio
Update Required
To play the media you will need to either update your browser to a recent version or update your
Flash plugin
.
This happened by accident: Two open tabs, these two RECords playing and me thinking: Wow, this combination works! :)
•
16914 Hits
•
194 Recommends
My life, my life, my life:
I live in a dream
– Sweaty and grey.
Just find me in the waterway!
Take a male authority with you,
He is a reliable man – for sure.
Believe an important lady who once told the truth,
She is a nice, nice girl – for sure.
Believe in yourself!
You still exist,
You can't say this about many people.
There are armpits,
There is blood,
There may be tears
And a lot of dishonesty and hypocrisy in this created valley.
Rescue yourself
By not sleeping anymore
And don't believe any person who benefits from you
Without compensating you!
For this being can turn into an open sore!
•
2181 Hits
•
80 Recommends
Youth can be so cool!! Well, it can suck, too, but you're so full of dreams, hopes, plans for your future, music, visions, life! Somestimes you think you are almighty and then there are moments you feel so small... Cutting this video was fun! And yeah, there are some mistakes like "Rinking ut of glasses", but well: Nothing is perfect! ;-D
•
1157 Hits
•
95 Recommends
There are thousands of words,
Thousands of ways
To say,
To express yourself.
But in fact is this important?
Is the hand which caught the wolf
The hand you'll kiss tonight?
Is the hand that gives you up
The metaphor of your hardest fight?
You think the same way as your father did,
You think and think about your family.
But there is the gathering between us,
The shed of millions of lights.
I'm a homosexual hero,
I'm a heterosexual wife.
Is there a meaning within your heart?
Do you really want to express it?
You shouldn't do!
Just look,
Look beautiful to me
And pay the little fee
For the knife,
My love. My life.
•
2624 Hits
•
102 Recommends
Audio
Update Required
To play the media you will need to either update your browser to a recent version or update your
Flash plugin
.
matt.trips composed this really, really wonderful piece of music called "Etude". I love gilliangoodman´s reading of her amazing poem "Drive-By Fucker". That´s why I combined the two RECords!! :)
Belshazzar dreamed of a clear soul.
I'm sure Judas Iscariot dreamed so, too,
But none of them acted so nice
That he would have deserved a life without sin.
Read the paper, boy,
Read the paperback!
You're not a white sheet,
More or less we're devil's feet!
Do you trust the one you love?
Please, don't believe her bloody lips,
Don't believe her body's heat,
She's lying to you night and day!
- A feeling to sway.
This feeling is stray!
•
3094 Hits
•
93 Recommends
Once and forever
We were born
In a silver storm
- bloody and small.
Babies, children, grown-ups
: All together torn apart.
Every generation has its hero,
Nothing begins at zero.
I am not honest,
You're not heroic.
I am not well done
- Give it a run!

Down here, down there.
The Eastern and the Western World.
Every generation has its place.
Every generation has its heroes.
Every generation has its grace.
Every generation has its foes.
•
2087 Hits
•
99 Recommends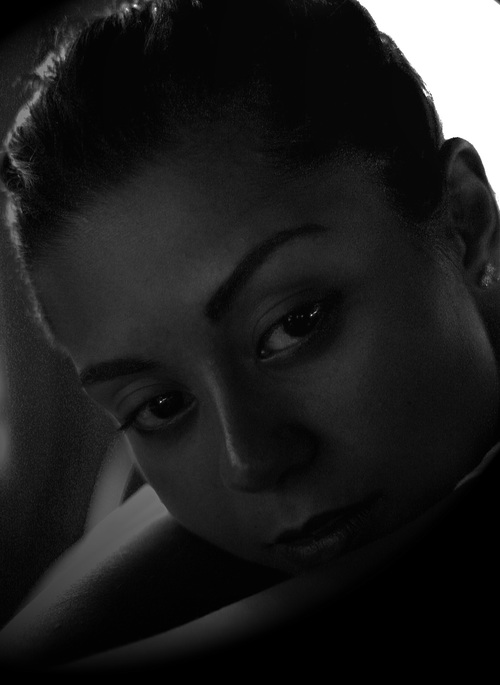 "She 2" is such a wonderful shot by curlylips!! I love the colours, but I think it's also great in black and white.
•
1304 Hits
•
81 Recommends
Not a lion, but a liar.
Not a saint, but a bitch.
Not a goal, but a fever pitch.
I am the thief of the night.
I am the be alright!
I am the writer,
The poet of your dreams,
But in the end
Nothing is
What it seems.
•
2098 Hits
•
128 Recommends