==
VISUAL ARTISTS: Contribute Visuals for hitRECord Around The World.
ANIMATORS: Animate these Visuals.
VOICE OVER ARTISTS: Contribute a Voice Over performance of these two lines:


Intro: "And now we bring you stories from hitRECord around the world."


Outro: "Thanks for tuning into this installment of hitRECord around the world."


==
Thanks!
This is my first animation on hitRECord, I know it leaves a lot to be desired, but here it is as it is now. I can't wait to make more! Each time I "mess up" I learn a little bit more about how to do what I'm trying to do, so that's cool. Thanks to MaxwellMudd for invaluable technical support and moral encouragement. Thanks to Saintmaker for the words and Spaceship for the voice and thanks to all of you for taking a look at my humble attempt here. Love.
•
1124 Hits
•
36 Recommends
This is for cerebis's cool collab, which I think everybody should contribute to. Let's see a variety of normal people with dork thoughts hidden deep inside!

There are 5 takes here, and for some silly reason they don't vary too much. I was really hoping I'd do something more interesting with this. I'll try to do it at work though, we'll see how it turns out :)

PS: My neck gets the weirdest wrinkles when tilted at a particular angle... sadly, that the angle you're witnessing in some takes. What can I do, I just have too much skin for my own good :P
i thought metaphorest's timeteller gif was pretty damn awesome so i made it into a bumper
download for hd
There are 2 kinds of people in the world:

Self-centered people

and...

some other kind.
•
1063 Hits
•
53 Recommends
•
1184 Hits
•
40 Recommends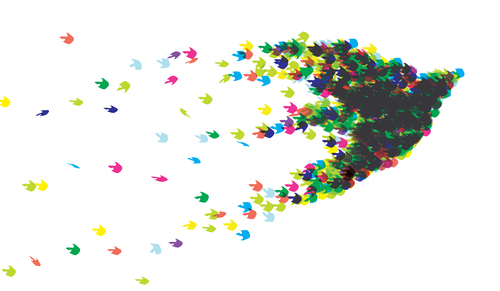 multiplied colors = black
maybe the tale/poem/song is about how the crow, one by one, traded each color spectrum of his feathers for a colored flame (red flame of love, yellow flame of warmth, blue flame for magic, black flame of death, etc)
•
1514 Hits
•
67 Recommends
•
1861 Hits
•
52 Recommends