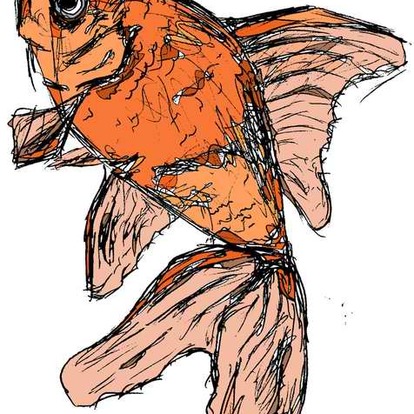 Request List:
Illustration

Create illustrations inspired by the story & characters

Other

Record voiceovers for the characters

Make suggestions for the style/execution of the film!

Animation

Music

Create a score for the film
40 Contributions
Released Mar 29, 2013
A place to collect all illustrations, animations, videos, voiceovers and music relating to my short script 'Goldfish'!
Feel free to interpret the story visually any way you are inspired to! I think it could work live action/animated/stop motion or a combination!
It would be cool to see: - CHARACTER CONCEPTS
*NOTE - I haven't specified the ethnicity of the characters but I'd definitely like to see some non-white folk in the main cast.
William C. Conway - mid to late 30s, a…